41Luxe set to Officially Launch their Newly Refurbished Multi-Level Flagship Store in Abuja | Saturday, December 17th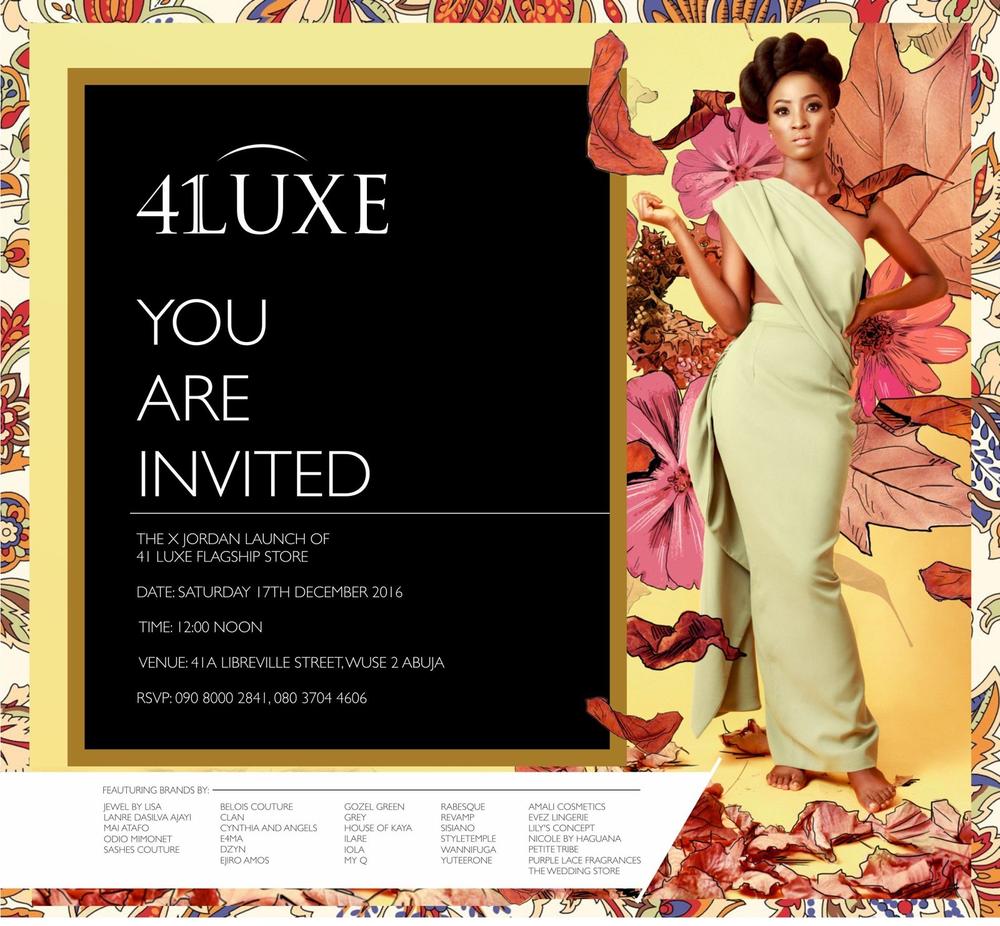 Founded in April of 2013 by sisters Halima Yunusa and Jamila Adetayo, the store kicked off operations with about 15 designers stocking in a 45 Sqm store. Over the years, 41Luxe has expanded from its first flagship store in Abuja to another Lagos space that stocks well over 20 #MadeinNigeria fashion brands.
Come 17th of December, 2016, 41Luxe Abuja will open its doors to a sea of guests, influencers, tastemakers and customers for the launch of their newly refurbished multi-level flagship store that will be stocking the likes of high fashion designers – Jewel by Lisa, Lanre Da Silva Ajayi, Odio Mimonet, Mai Atafo, Sashes Couture; Contemporary designers – YuteeRone, Style Temple, Ejiro Amos Tafiri, Grey, Clan, Sisiano, DZYN, Gozel Green, Belois Couture, Cynthia and Angels, House of Kaya, Ilare, IoLa, , My Q, Wannifuga, Revamp, Rabesque.
Also spread across the store's floors will be Amali cosmetics, Evez lingerie, Lily's concept, Nicole by Haguana, Petite tribe, Purple lace fragrances and The wedding store.
Come shop, sip and party with us!
Date: Saturday, December 17th, 2016
Time: 12 Noon
Venue: No.41, Libreville Street, Wuse 2 Abuja.
___________________________________________________________________
Sponsored Content