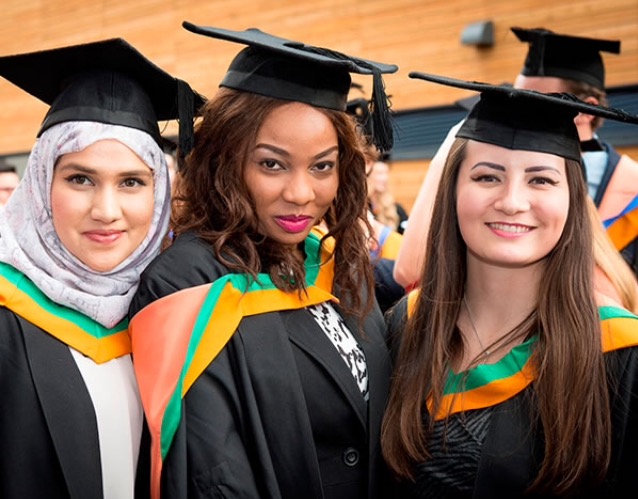 Are you looking for the opportunity to study a Master's degree abroad this January? Look no further, De Montfort University, located in Leicester city center is offering a £3000 discount only available to Nigerian students and a range of courses including; Business, Management, Politics, Finance and Banking, Computing, Engineering and English Language Teaching.
There has never been a more exciting time to study at De Montfort University. Our £90 million campus transformation project means you will have access to some of the best facilities at any university in the UK and our Global Interns Project provides the opportunity to work part time within the University, in roles such as research, lab work and design.
Meet us this week to make an application for January 2017. Remember to bring all your academic documents for assessment including WAEC and degree certificate. Sessions conclude with a Pre-departure briefing to help you prepare for your arrival.
For more information on January 2017 courses – http://www.dmu.ac.uk/international/en/courses/january-2017-courses.aspx
LAGOS
Date:  Wednesday, December 14th, 2016
Venue: Protea Hotels Isaac John Road, Ikeja Lagos
Time: 2pm – 6pm for new applications
6pm – 7pm Briefing and information about DMU, speak to DMU alumni.
Contact:
Email: [email protected]
Tel: 081 771 4913
ABUJA
Date: Friday, December 16th, 2016
Venue: Chelsea Hotel  Plot 123 Muhammadu Buhari Way, Cadastral Zone AO, Central Abuja
Time: 2pm – 6pm for new applications.
6pm – 7pm Briefing and information about DMU, speak to DMU alumni
Contact:
Email:[email protected]
Tel: 08090786320
___________________________________________________________________
Sponsored Content