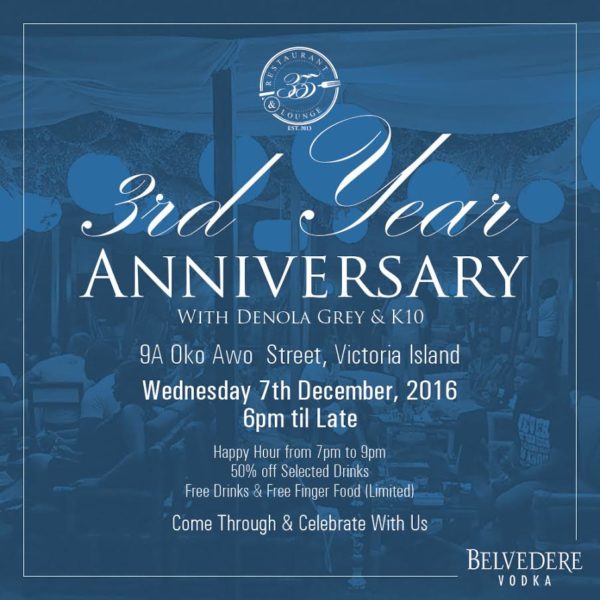 Tonight, 355 will be celebrating its 3rd year anniversary with Denola Grey and K10!
Come enjoy free finger food and 50% off  all selected drinks during "Happy Hour" from 7 – 9pm!
Date: December 7th 2016
Time: 6pm
Venue: 9A Oko Awo Street, Victoria Island, Lagos
Follow the hashtag #355Wednesdays to be a part of the conversation!