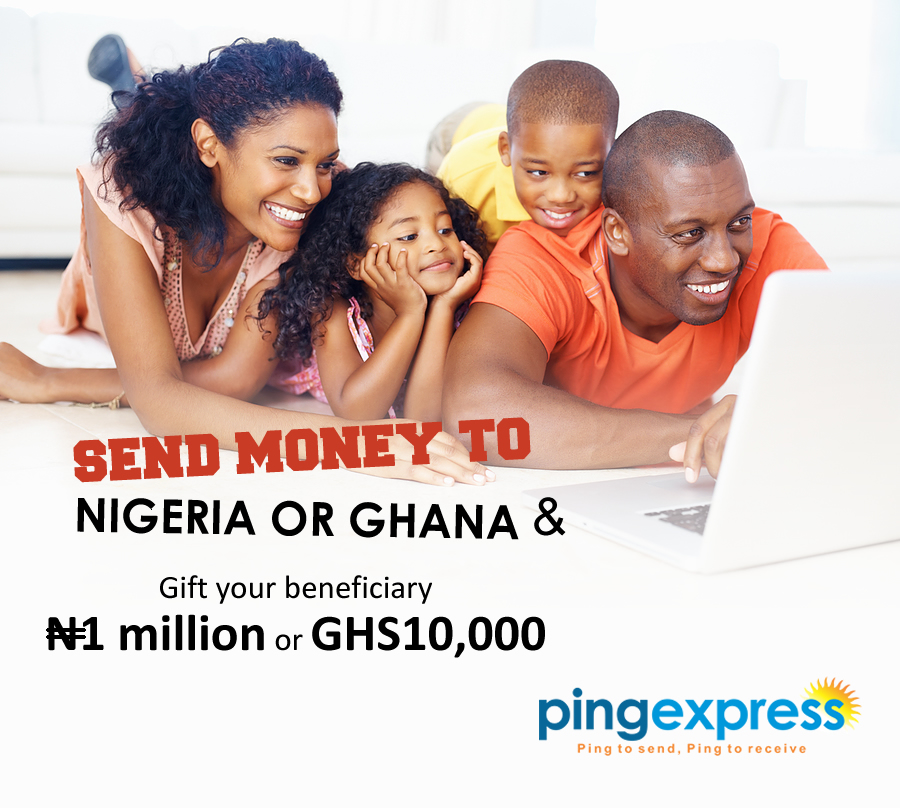 I am delighted to be part of the Ping Express family. They remain a part of my plans in making a dream come true. Ping Express has kept every promises made ever since I signed up, said Blessing. Transactions are completed instantly within seconds from when they are initiated directly from my mobile phone. There is no better joy for me and my beneficiary knowing that transactions are safe, convenient and fast. As a recent winner in the Ping Express become a millionaire today campaign, I am so delighted and my sister expressed her joy of winning an extra N10,000.  We hope we win the grand prize of N1 million. #BecomeAMillionaireToday.
You could be a lucky winner in Ping Express' become a millionaire today campaign.
Every day between now and December 22, your beneficiary could receive N10,000 or GHS 80 as we select a daily winner for transactions terminating in Nigeria or Ghana. The grand prize of N1 million or GHS 10,000 will be selected on December 22, 2016 in time for a smile-filled year end celebrations. There is no limit to the number of entries you can make. So the more transactions you complete, the more chances your beneficiaries have of winning.
It's your beneficiaries turn to #BecomeAMillionaireToday
Visit: www.ping-express.com to get started.
_________________________________________________________________
Sponsored Content