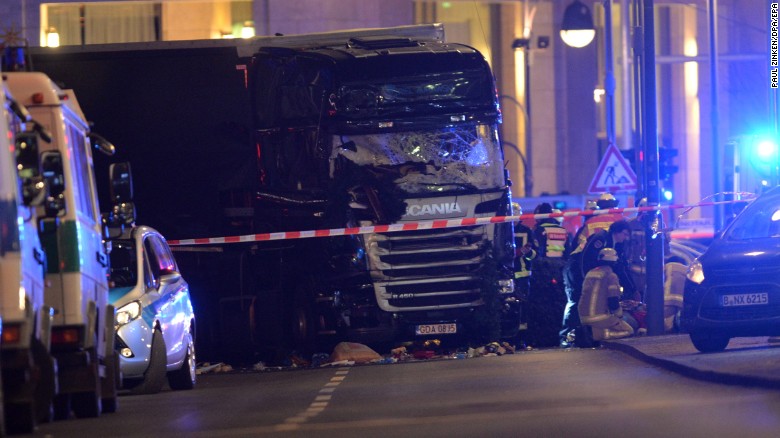 A big black truck ran into the crowd in central Berlin at the Christmas market killing at least 12 people and left dozens more injured. The happy and festive scene turned into a horrific one when the truck hauling 25-tonnes of steel invaded the crowd.
The Berlin Police said the crash was intentional and under an investigation as a "presumed terrorist attack". The driver driving the truck has been apprehended and is being treated as a suspect while another man was found dead in the truck following the accident.
The German officials and the White House are suggesting that the crash may be an act of terror and is being compared to the attack that occurred in Nice, France in July.
The US and UK governments had warned the citizens of potential security threats in Germany prior to the attack on Monday. The US had issued a warning that there was a credible information that indicates terrorist groups plan to attack in Europe.
If confirmed as a terrorist attack, the German leader Chancellor, Angela Merkel will further criticized as she is being bashed for her generous acceptance of refugees. The country has taken over 890,000 asylum seekers in the past year.
Source and Photo Credit: CNN News