A couple of hours ago Air France and KLM held a 'Welcome to 2017' party and the theme of the night was 'Back In Time' which meant that there were several bell bottoms in sight, several afro wigs, several platform shoes and more.
It was a super fun night, hosted by Ik Osakioduwa.
BN was at the spot and one of the most fun activities of the night was a Soul Train dance competition. A soul train dance off is basically when couples form two lines across each other while taking turns to dance through the middle of the line as best as they can. It looks like this: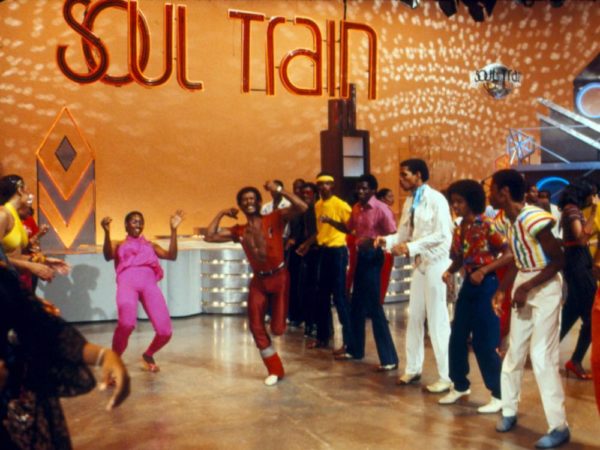 It is always fun and a great way for couples or dancing partners to show their synergy.
At the KLM and Air France party, the couples were not just dancing for fun, they were dancing to win two Business Class tickets for their next flight with KLM and Air France so the competition was fierce!
See some video clips below.
First Couple to dance through and eventual winners of the night…
A mother-daughter combo…
Actor Kunle Afolayan and his partner gave some moves too…
This woman's partner killed it…
At the end of the night, after several rounds of elimination, a winning couple emerged and the crowd certainly agreed with the judges.
Interestingly, for the winning couple, the two of them had simply decided to get into the competition together as friends. Their spouses were also at the party.
We hope to see more soul train dance lines at more throwback parties this year.