Vice President Joe Biden was surprised by President Barack Obama during a special ceremony today – he awarded the VP with the highest civilian honour, the Presidential Medal of Freedom with Distinction.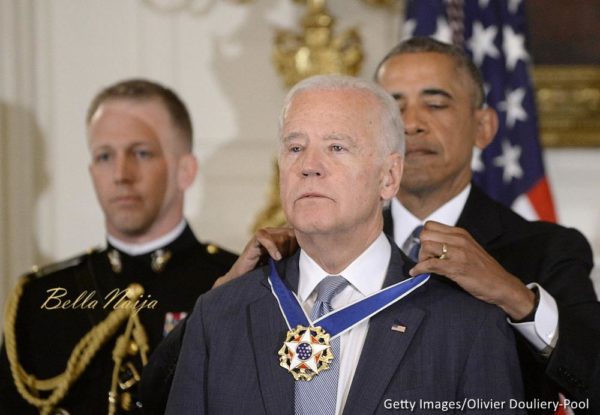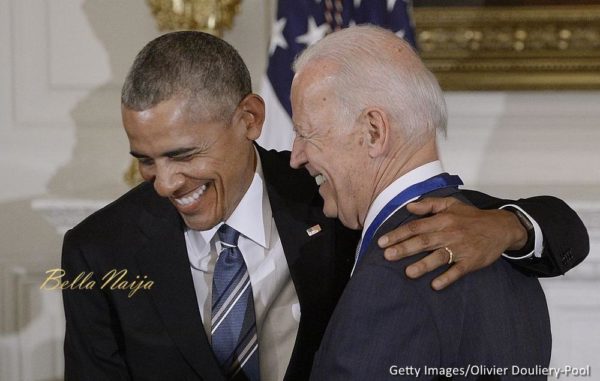 Vice-President Joe Biden got quite emotional as President Barack Obama delivers his remarks at the ceremony.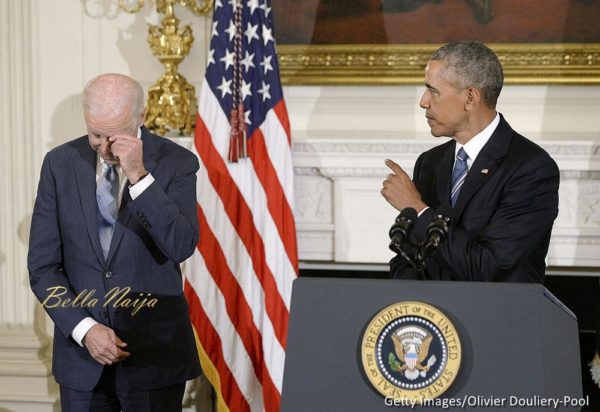 The event held in the State Dining room of the White House, January 12, 2017 in Washington, DC.
Watch below.

Photo Credit: Getty Images/Pool