Church Unusual​ at This Present House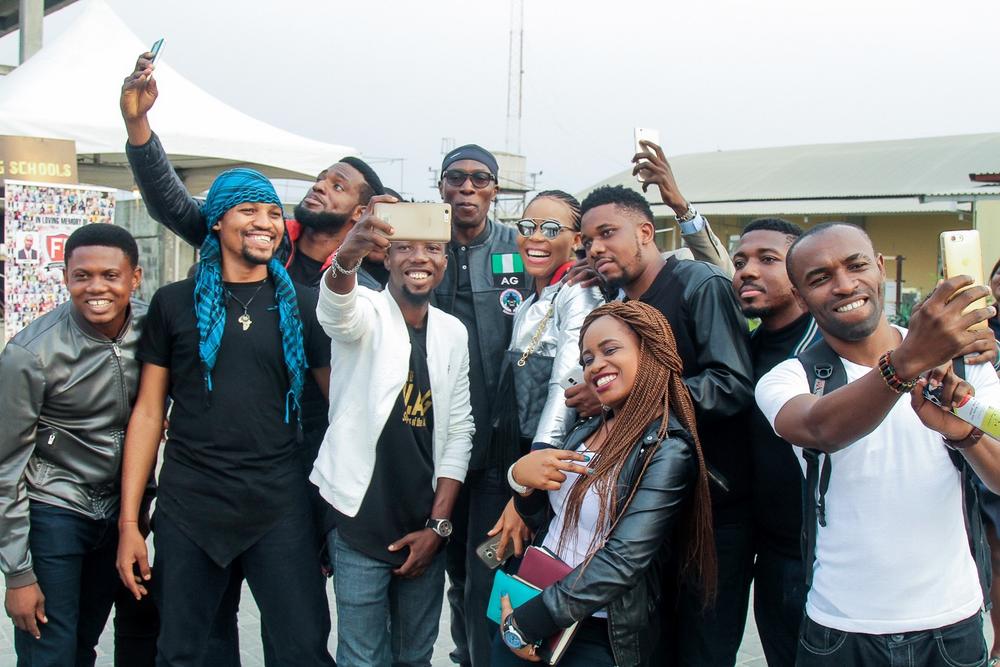 I was wondering what the fuss was on Admiralty Way when I heard a lot of bikes zoom past last Sunday heading to The Dome, This Present House, Freedom Way, Lekki phase 1. In a lot of excitement, I went along and was amazed at the number of bikes and bike riders already there in their full biker's get up. So many different colors and brand of bikes ranging from Harley Davidson, Honda, Suzuki, BMW, Kawasaki (all 400CC and above)!
The energy was palpable and infectious as so many riders were pulling various stunts with their machines! To my surprise, I stumbled on Pastor Tony Rapu on his Suzuki Hayabusa called "Jehu" riding about comfortably.
When I asked how he came to ride bikes, he explained to me that it is one of his passions, motor bike riding…
"I started riding motorbikes in 1975 and in October last year at an event attended by a few bikers, I had taken one of the bikes a Suzuki Hayabusa (GSX1300R) for a ride and realized how much I missed riding. There is freedom that comes from riding a bike on the highway" he explained.
"Motor bikers are a sub culture of society and in the past few years there has been an increased number of bikers in Lagos. Motor bikers have a certain energy and outlook to life, they are risk takers who love to be free and unencumbered. The average church doesn't really understand how they think, but as a rider myself, I do.   The Bible talks about becoming all things to all people… So we decided to have the 'Bikers Thanksgiving Service' to pray, talk about responsible riding and generally build a community of bikers."
He also reiterated on the safety that should be associated with bike riding, asking "Who would go riding a sports bike without a helmet? Similarly, why would anyone embark on the "ride of life" without the helmet of salvation?"
It was astonishing to listen to Senior Pastor, Tony Rapu link an activity as exciting as bike riding to Christianity! Guess what? Another Biker's Thanksgiving Service will be held soon so keep your ears close to the ground!
See photos from the event below: