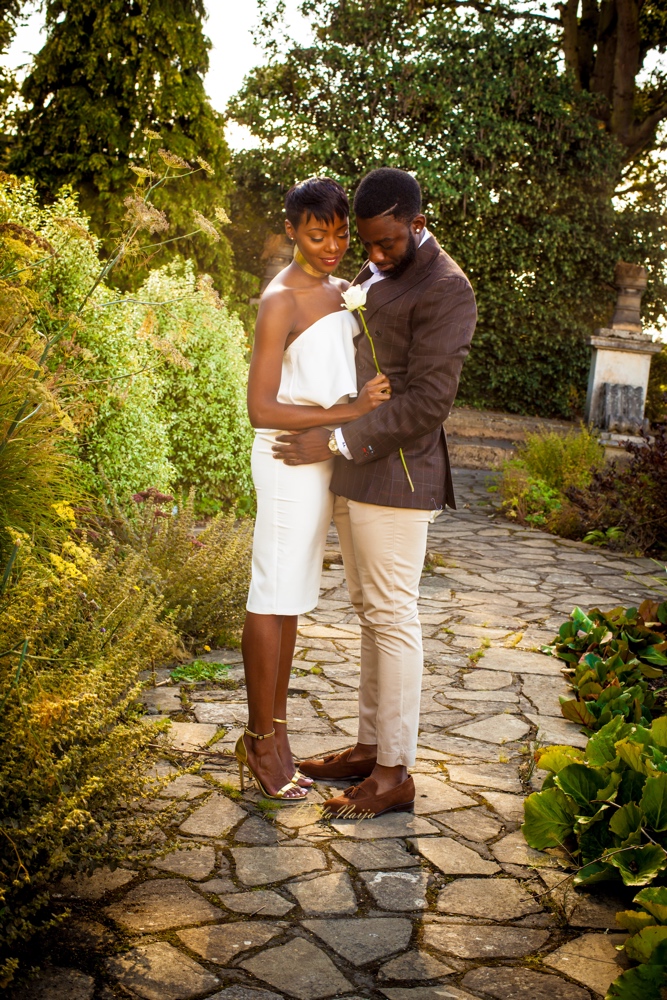 Nailah Love Events crafted and designed this 'Dangerously in Love' which embodies young love, elegance & passion.
The setting for the shoot is an intimate outdoor pre-engagement shoot set in a beautiful private garden. The overall feel of the shoot is classy & graceful with a modern edge. We believe in the magic that true love 'ensure all'.
The UK-based Nailah Love Events plans weddings, corporate and a range of social events. See all the talented vendors in the credits below.
***
Vendors
Planners: Nailah Love Events | @nailahloveevents
Makeup Artist: Faces by Funke | @facesbyfunke
Stylist: PiPi Rae | @pipirae
Male suit/blazer: Daniel & Lade Bespoke Atelier | @danielandlade
Hairstylist: Redz Hair & Beauty | @redz_hair_crazy
Photography / Videographer: Renn Studios | @renn_studios
Male Model: @iwalkalone123
Female Model: Sheila | @shsk.11