A Twitter user @LadiSpeaks has apologised for a tweet he said, meant to be sarcastic but was misunderstood.
LadiSpeaks quoted a Tweet from @FLOTUS which had Michelle Obama's photo with their two dogs, thanking everyone for their wishes on her birthday yesterday.
LadiSpeaks quoted the tweet and said:
He came under fire from Twitter NG, as many persons described him as being sexist.
LadiSpeaks, before apologising, quoted a series of tweets, saying that he only tried to tweet with sarcasm, the truth many Nigerians implied he meant.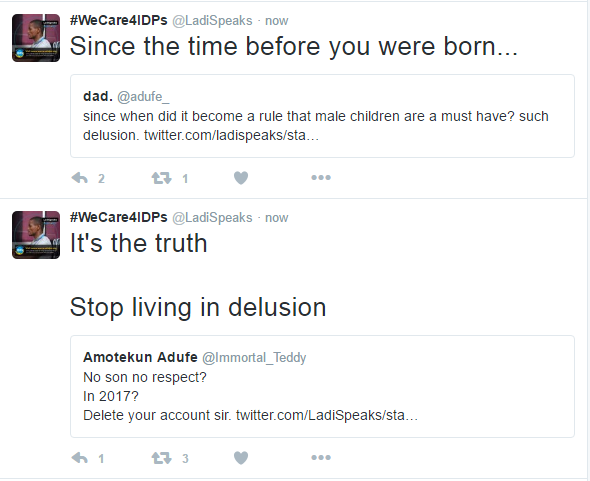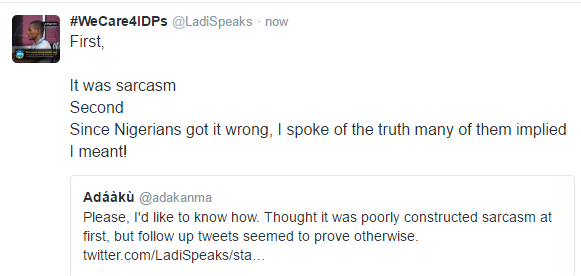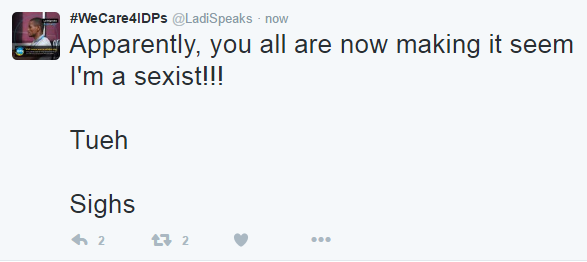 He afterwards, tendered his apology.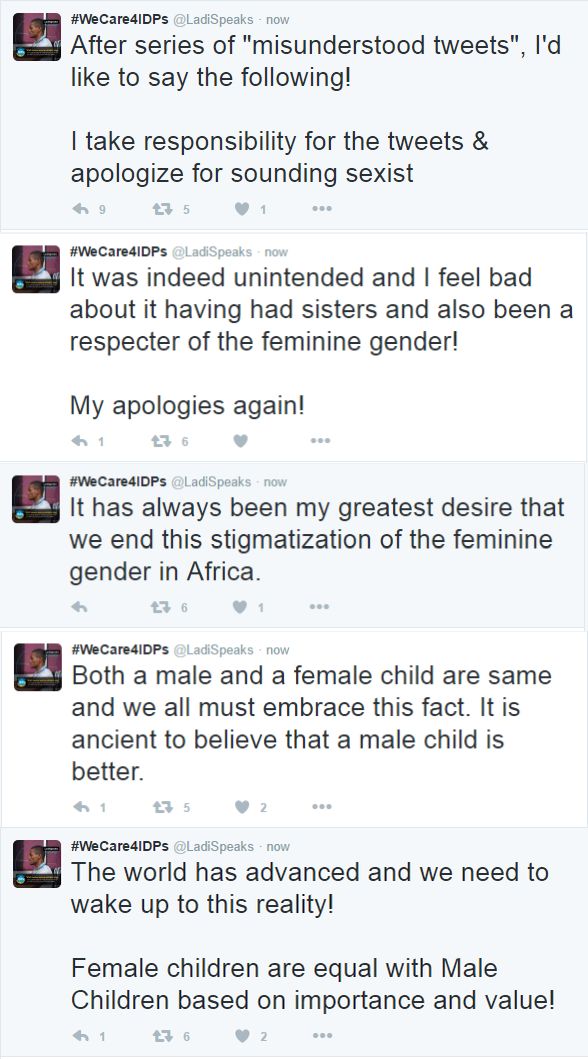 He has since deleted the tweet.