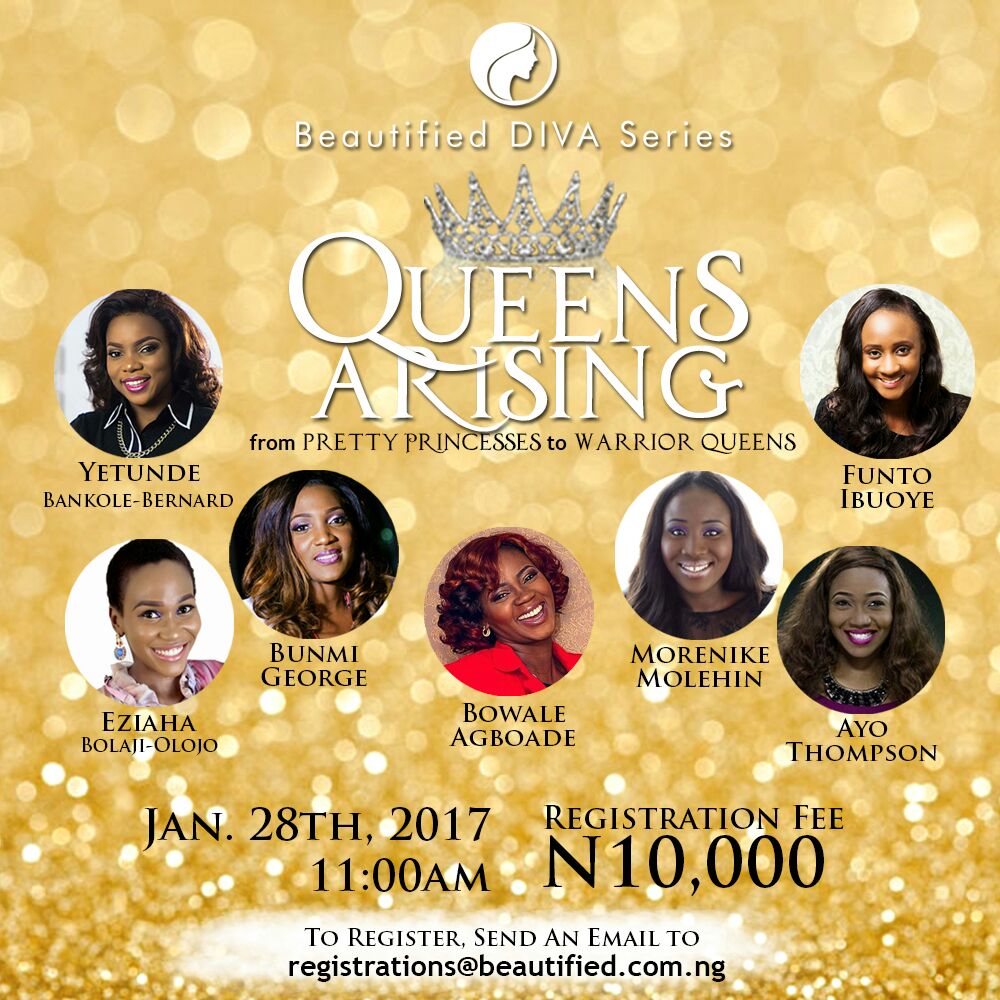 The Beautified Network is set to host her 4th Beautified DIVA Series tagged "Queens Arising" an intimate gathering for women who are ready to rise and reign in all spheres of their lives.
On Saturday January 28, 2017, exceptional women who are indeed sitting on their thrones as queens and living up to their roles in all ramifications will address different aspects of a woman's life to enable her rise and reign in these aspects-business, career, marriage, ministry, singlehood and finance.
Date: Saturday, January 28th, 2017.
Time: 11am
The lineup of speakers include –
Yetunde Bankole Bernard, The Identity Coach who is the Keynote Speaker,
Bunmi George, CEO Shredder Gang,
Morenike Molehin, CEO Oak and Teak Interiors,
Bowale Agboade, founder Kids Entreprenuer,
Ayo Thompson, award winning Presenter & Radio host,
Funto Ibuoye, Founder The Beautified Network
The gathering will also feature a Heart to Heart session tagged "Sister- Sister with Tito" hosted by Tito Bez- Idakula; a forum for ladies to ask questions that they have been searching answers to and just bare their hearts out.
This is not just an event, it's a movement, an awakening, a rising of QUEENS the world has been waiting to see manifest.
Since this is an intimate meeting, very limited spaces are available.
To register send a mail to [email protected]