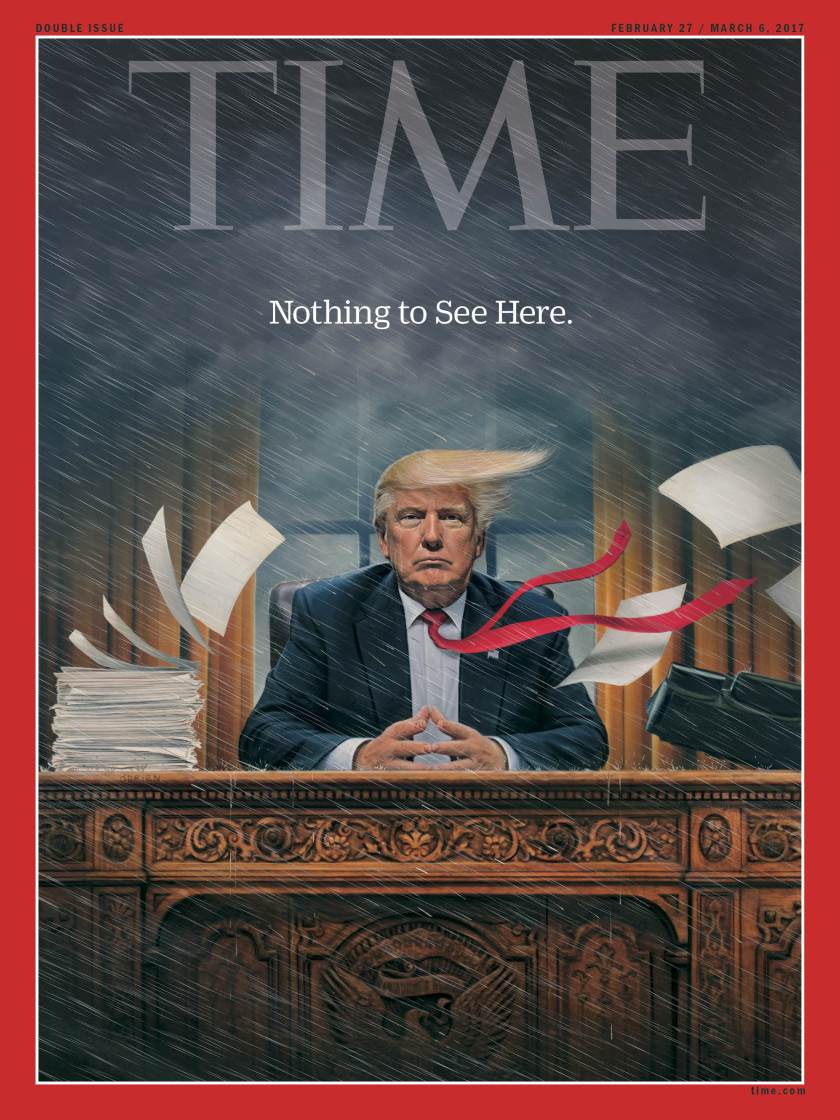 Time magazine's latest cover has got people talking as it shows President Donald Trump sitting in the Oval Office, with dark clouds gathering overhead and winds blowing his hair and signature long tie askew.
The illustration, done by Tim O'Brien for the accompanying story "Inside Donald Trump's White House Chaos," reflects the tumultuous first month of Trump's presidency.
Do you agree that it has been a tumultuous first month for Trump?
TIME's new cover: Inside Donald Trump's White House chaos https://t.co/hctIFEcOSG pic.twitter.com/1hSQNrY6JQ

— TIME (@TIME) February 16, 2017