Denrele Visits Goldie's Graveside, Pens a Heartfelt Tribute to her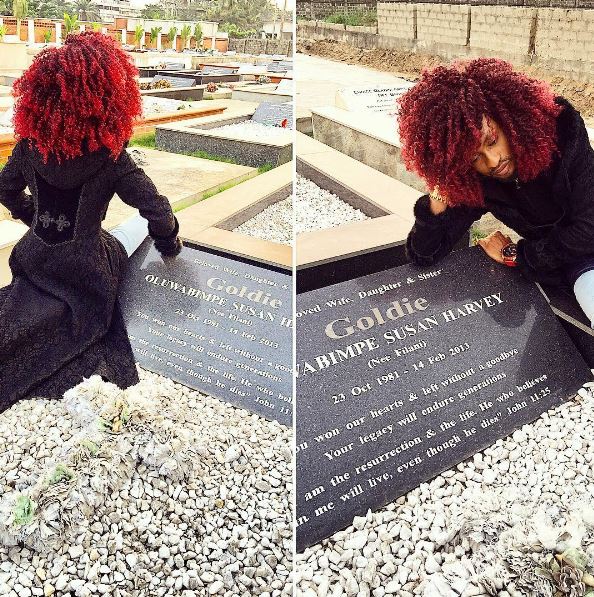 Tv Personality Denrele took to his Instagram page to share photos of himself at late musician Goldie's graveside.
Goldie passed away four years ago on February 14th, shortly after she returned from her trip to the U.S for the Grammy Awards. Denrele, who was best friends with Goldie wrote a heartfelt tribute to her.
You can shed tears that she's gone,
Or you can smile because she has lived.
You can close your eyes and pray that she comes back,
Or you can open your eyes and see all she has left.
Your heart can be empty because you can't see her,
Or you can be full of the love that you shared.
You can turn your back on tomorrow and live yesterday,
Or you can be happy for tomorrow cos of yesterday.
You can remember her and only that she's gone,
Or you can cherish her memory and let it live on.
You can cry and close your mind,
Be empty and turn your back.
Or you can do what SUSAN ADEBIMPE "GOLDIE" HARVEY would have wanted;
Smile, Open your eyes, Love and Go on!
4 Years and it still feels like yesterday.
Keep resting in the bosom of the Lord.
LOVE YOU GOLDIE.