Guess What BellaNaijarians? Union Bank & BellaNaija are giving out ONE MILLION NAIRA this Valentine's Season and we Need Your Suggestions on How to Share It!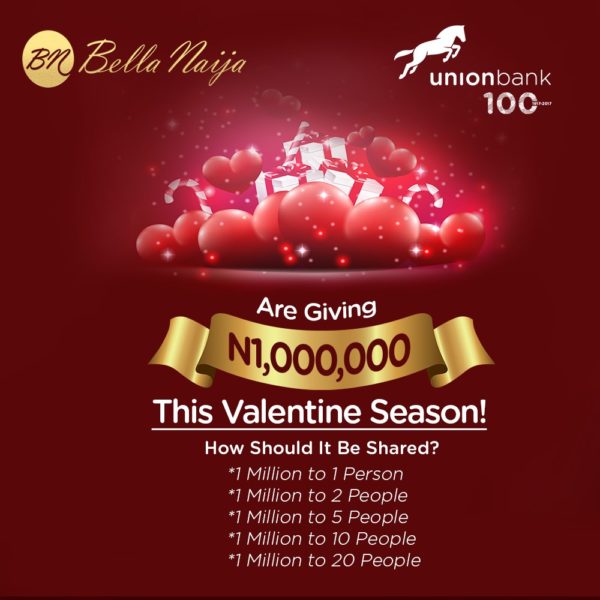 Hey BellaNaijarians,
It's Valentine's Season and we want to make it extra special for our BNers.
BellaNaija has teamed up with Union Bank this Valentine to give out ONE MILLION NAIRA and we need your suggestions on how to share it.
Should it go to One person? Two people? Five people? Ten people? Twenty people?
N1,000,000 to 1 Person
or
N500,000 to 2 People
or
N200,000 to 5 People
or
N100,000 to 10 People
or
N50,000 to 20 People
Drop your suggestions in the comment section and help us decide.