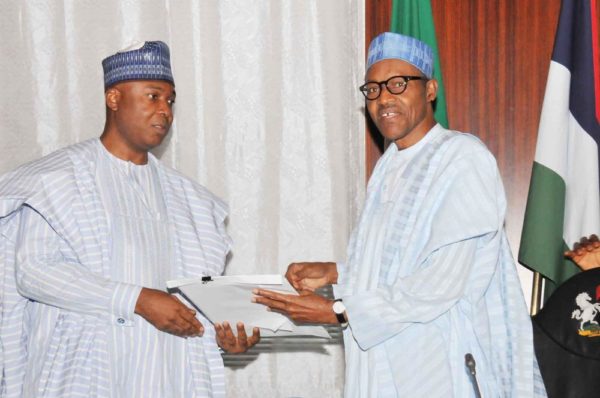 According to Channels Television, Senate President, Bukola Saraki has led a four-man team of legislators to visit President Muhammadu Buhari who is currently on vacation in London.
The team includes the Speaker of the House of Representatives, Yakubu Dogara, Deputy Speaker, Lasun Yusuf and Senate Leader, Ahmed Lawan.
The report stated that the team left for London on Wednesday.
President Buhari who was scheduled to return to Nigeria on February 5th 2017, wrote to the National Assembly that he'll be extending his leave indefinitely to complete and receive the results of a series of tests recommended by his doctors.
The Vice President, Yemi Osinbajo has been performing Buhari's duties as Acting President since his departure on January 19th.