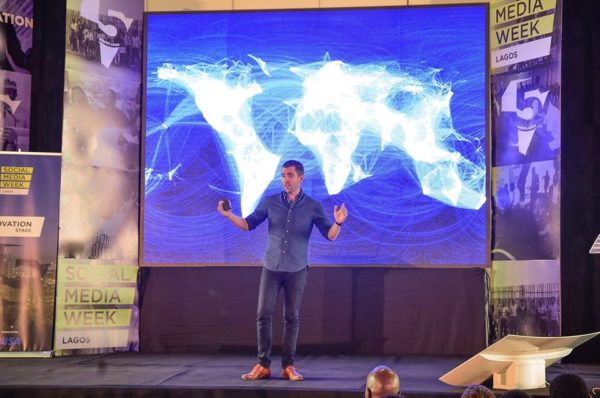 The Chief Product Officer of Facebook, Chris Cox, at an interactive session with newsmen on the first day of Social Media Week, Lagos, revealed why the social networking company started accepting Nigeria's Naira, for payment for advertisement on its platform.
He said that the development was first initiated when its founder, Mark Zuckerberg, visited Nigeria in 2016 as there were lot of requests by Nigerian entrepreneurs to pay for advertisements and other services in Naira.
"With 8.6 million people in Nigeria using Facebook on mobile every day, Facebook is a great place for businesses to reach their customers and market their products and services.

We are listening to our community of partners, developers, advertisers and content creators to understand what we can build to best serve their needs,'' Cox said.
According to him, from March 8, 2017, Facebook will kick off "Boost Your Business,'' a series of free training sessions.
He said that the training sessions were designed to help thousands of Nigerian small business owners understand how to leverage digital platforms for growth. These sessions will be facilitated by trainers led by "She Leads Africa,'' and will be held in Lagos, Kaduna, Port Harcourt and Ibadan.
Cox is currently in Nigeria to speak at Social Media Week in Lagos, holding from February 27th to March 3rd, 2017.
Also Sheryl Sandberg, Facebook's Chief Operating Officer says the company has over four million advertisers.
Sandberg said that the number signified the growing importance of mobile to consumers and marketers.
She said that while the majority of advertisers on Facebook were small and medium-size businesses, many small businesses still needed to catch up.
Source: PUNCH | Photo credit: Studio 24