It is really unfortunately that marriages between adult men and female children still occur in certain parts of Nigeria.
They are typically conducted in rural communities, therefore the photos rarely make their way online.
Yesterday, a Facebook User, Alfa Bolondes (who has since taken down his account) shared photos from a wedding ceremony between his cousin and a young girl.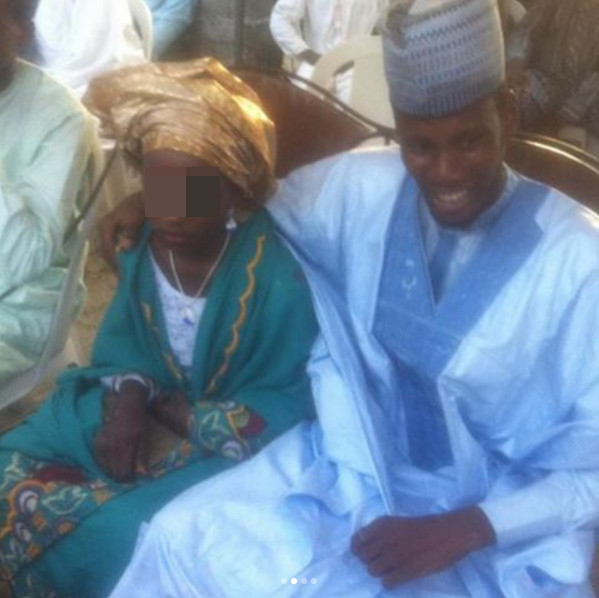 Alfa went on to defend the action when someone pointed out that she's too young. He went on to argue with critics.
When asked who organised the marriage, he said "Na her family na". He added that she's "happy" after someone pointed out that she doesn't look happy.
The Nigerian Constitution does not establish a minimum age of marriage, but the Child Rights Act (CRA), which was adopted in 2003, sets the age of marriage at 18 years old. However, only only 24 State Houses of Assembly (as at 2016), have adopted it as law. As a result, in some areas of the country the minimum age of marriage can be as low as 12 years-old.
The following states are yet to adopt the legislation: Adamawa, Bauchi, Borno, Enugu, Gombe, Kaduna, Kano, Katsina, Kebbi, Sokoto, Yobe, and Zamfara.
Reactions:
The legal drinking and smoking age in Nigeria is 18 years; you cannot vote or get driving license if you are not 18 years or more, but there is no constitution for the minimum age of marriage.
We'll like to hear your thoughts on this issue.
Photo Credit: Instagram – @freshhaven9ja