Ed Sheeran will make a Guest Appearance on Season 7 of "Game of Thrones"
British singer & songwriter, Ed Sheeran has confirmed that he will be making a cameo appearance on the HBO series, "Game of Thrones".
Entertainment Weekly broke the news on Twitter and the singer later confirmed it via his own Twitter page by responding to a Vanity Fair post about why he would be appearing on the show. He said, "guess the cats out the bag…".
Vanity Fair reported that the producers of the show wanted Ed Sheeran of the show for Maisie Williams (who plays Arya Stark) who is a huge fan of the singer. Co-creator of the series, David Bienoff revealed that they had tried to land Ed Sheeran for years as a surprise to Maisie and they finally made it happen this year.
Although Game of Thrones has a history of musical guests on the show, none has been as big as the British megastar.
See Entertainment Weekly's post below: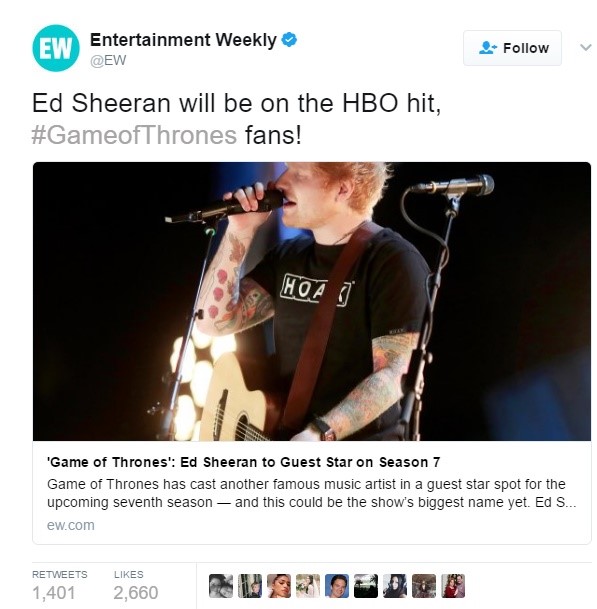 See Ed Sheeran's response below: