Exclusive: "That was an amazing moment…the highlight of my career" – Mayorkun talks winning Rookie of the Year, his Upcoming Single & Lots More with BN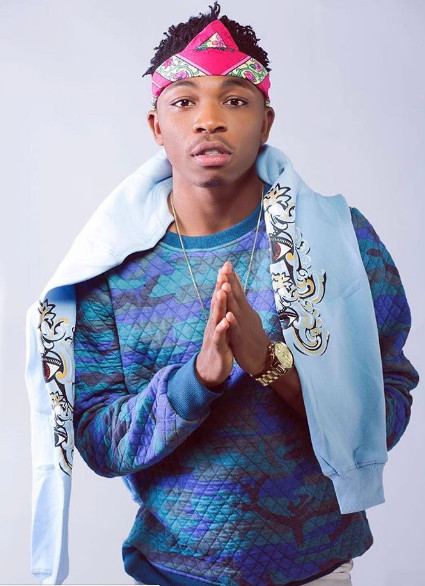 DMW's Mayorkun is unarguably one of the biggest new talents Nigeria has to offer. From a debut single which made waves across Nigeria and beyond to winning Rookie of the year in his breakout year, Mayorkun has really done well for himself.
The current anticipation around his upcoming single (which BN will give you an exclusive premiere to on Friday) is maddening. Social Media especially is abuzz with snippets of the song titled "Sade" with international acts like Vanessa Mdee singing along to snippets of the song.
BN Music's Michael Olorunsola caught up with Mayorkun as he discussed his foray into music, challenges as well as giving us an update on the soon-to-be-released single.
Who is Mayorkun?
Full Name: Adewale Mayowa Emmanuel
Age: 22 (March 23)
He's a…: Graduate of Accounting from the University of Lagos
He's also an…: Aspiring Chartered Accountant
His passion is: Music
Read his interview below!
***
On how he kickstarted his music career: Well, I've been doing music since I was 11, not professionally though but I've been singing since then. I sing in the church choir, morning devotions, write songs at the bathroom. But I started professionally in 2013, not with my own song, though. I was featured one a friend's song in my class back then.
On how he knew he was interested in music: I already knew beforehand but I told my mum and she was of the opinion that I should finish school first and get a job, so I can use the cash I get from the job to push my music.
On his actress mum being supportive of his dream: To be honest, it's not the way people think. People think if your parents are entertainers, they will obviously support the fact that you want to be an entertainer too. But my mum wasn't like that. She was like "this entertainment business, you can't be on top forever". Her point was that I should just finish school, get a job and any money I make, I should use it to push my music. Then if God forbid, something happens, I would have something to fall back on.
On artists that influenced his music: Well, I listened to everybody. I listened to Wande Coal, Wizkid, Davido, Badoo (Olamide), Asa, Fela, Sunny Ade etc.
On how he got signed on DWM: I was working in the bank then. I posted a 15 seconds video of myself playing the keyboard to Davido's "The Money" featuring Olamide and I said "@iam_Davido, please help me". I just posted it and wasn't really looking for anything. I got home and noticed that he had followed me and sent me a DM, said I should send some songs, so I sent some songs I had recorded way back. I told him they were poorly recorded but he said he liked them and when he got back from his trip, we signed the deal.
On his celebrity status after "Eleko": Really, I didn't plan for it. Even when I got signed by Davido, I envisaged I would be where I am now in about 2 years. The whole thing just came upon me quick. We didn't plan for it, it just hit me once, but we are enjoying it. (laughs)
On the challenges on his newly found fame: As usual, I cannot go to some places I'm really used to, had to move to the island where they say everything in Lagos happens. (laughs) Everywhere I go, people seem to ask for money not even knowing what I have or what not. Based on the music side, I'll say it's been the pressure to stay at the top of my game and do better with every release. But then everything has been falling in place
On getting attention from the ladies: To be honest, I like girls (laughs). But from this my present angle, I like keeping my fans my fans. If I want something else, I'll be the one to tell you that. So I'm just keeping it professional.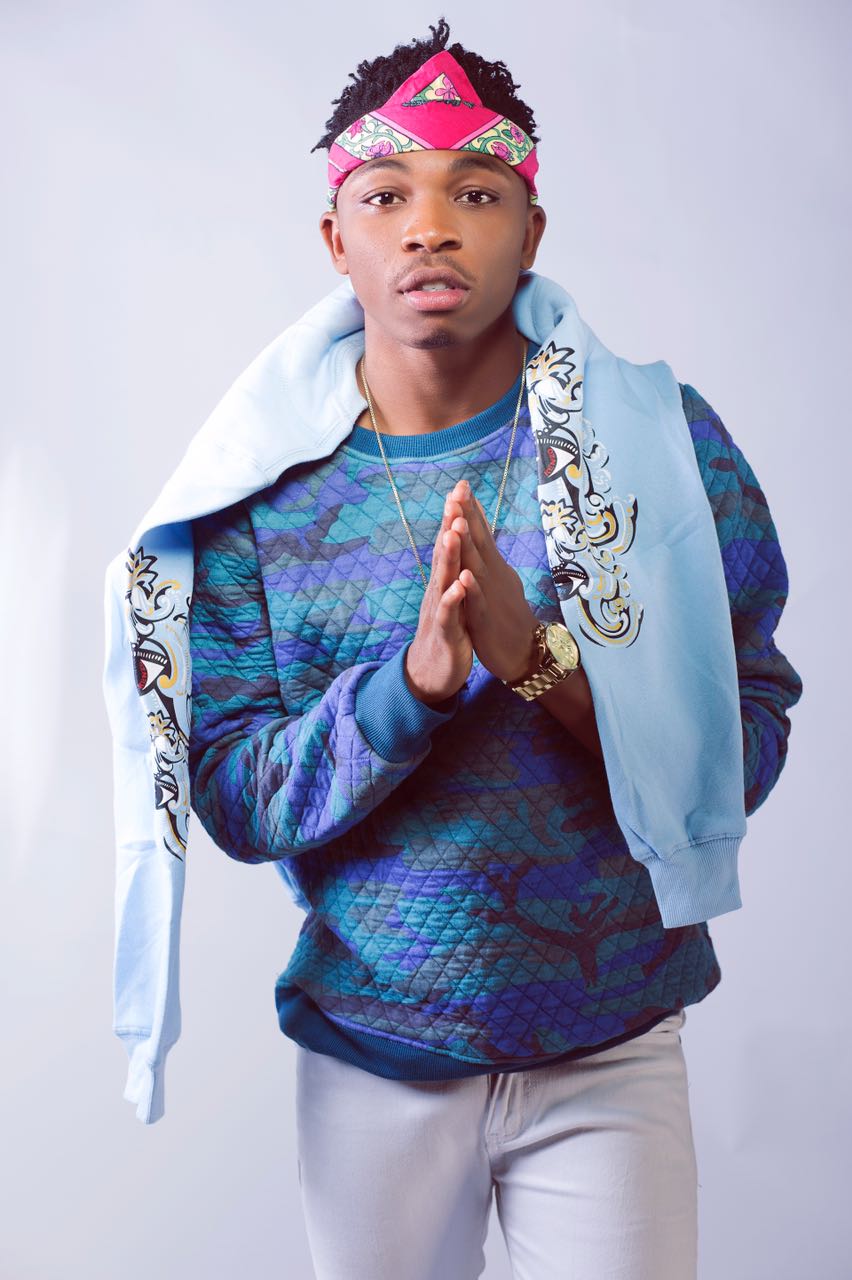 On negative social media comments: As a human being, not everyone can like you. Everyone has their opinion. I'm always open to constructive criticism. Negative comments you said, most times I just try to digest what the person says about me, if there's an atom of truth in it, I try to take correction but if it's a regular hater coming with some baseless talk, I just ignore and move on.
On his upcoming single: Personally, I am very excited. Even before we selected "Sade" as my next single, I've been playing it on my Snapchat just for fun. And it turned out that when I went to my Instagram, people were dropping comments like "That song you were playing on Snapchat, when are you dropping it?". Yesterday I was in the club, and I gave the DJs the song for them to play it, and people were just singing along to the song even though they had only listened to a 10-second version. People can actually sing this song even before its release, so I think they're excited already, I'm very excited and you should be excited.
On his love life: (laughs) To be honest, No. There is no one right now and I don't think I'm looking to pick anyone right now.
On his 5-year goal: Hmmm… In 5 years, I would like to be where Davido and Wizkid are right now; if not bigger sef. I won't lie, these guys have taken this thing to a whole new level. Where I thought was the height was when Lagbaja was performing to foreigners in a mask and everything but these guys are collaborating with the biggest artistes in the world right now.
On artists he'll love to collaborate with: I've worked with most Nigerians but I was to pick, I would say Wande Coal. He is just an icon as far as music is concerned in Nigeria. Then for International, who else? It's Drake na! (laughs) But it seems someone has worked with Drake, so maybe Migos.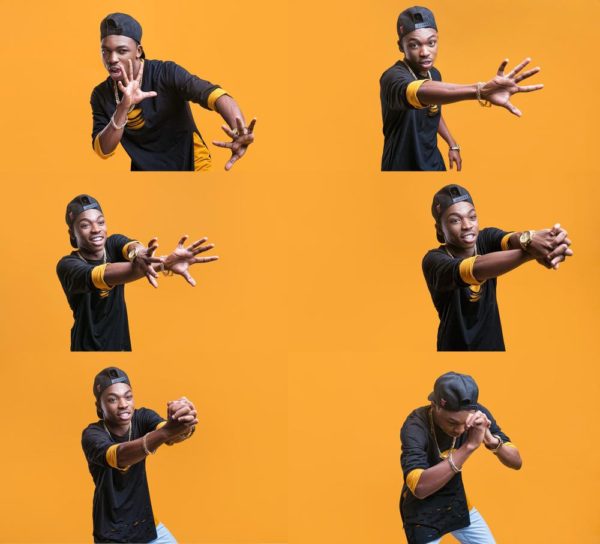 On the upcoming DMW project: We have over 50 songs, I mean group songs featuring myself, Dremo, Davido & Ichaba. We were meant to put out this LP last year but plans changed. It might be sometime this year or not, anytime the fans & our promoters are ready for us. We are equally ready with the hits.
On winning the Headies Rookie of the Year Award: That was an amazing moment, definitely the highlight of my career so far. I was nominated alongside my label mate Dremo and I told him, "Brother if one of us win am, na DMW win last last". So I'll say it was a win for my label, for Davido, for Dremo, for everyone who played a part in making my 2016 an unforgettable one. And then it put me in a good position to kick start 2017
On his message to upcoming artists: First off, we are all upcoming. We are still trying to come up one way or the other. All I'll say is keep doing what you're doing because you don't know when and where that opportunity will come. When I did my video, I just posted it for fun. There was a time the video was just on my phone and I wanted to delete it because it was taking space. So just keep doing what you are doing and one day, fate will find you.
***
Look out for Mayorkun's new single "Sade" exclusively on BN Music on Friday, 17th of March.