Come May 13, 2017, Nigeria will make her debut at the 57th Venice Biennale – the world's most prestigious and storied contemporary visual art exhibition.
Three talented artists, Victor Ehikhamenor, Peju Alatise and Qudus Onikeku, have been selected to showcase their unique works centered on the theme 'How About NOW?'
Here is a profile of the exhibiting artists, as well as a preview of their work:
Victor Ehikhamenor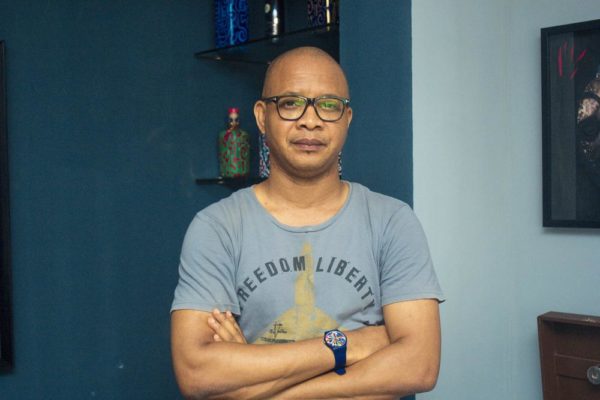 Victor Ehikhamenor was born in Udomi-Uwessan, Edo State, Nigeria. He is an award winning visual artist, writer and photographer. He lives in Nigeria and the US. He draws influences from traditional African motifs and cosmology. He has held numerous solo art exhibitions. His poetry collection, Sordid Rituals was published in 2002.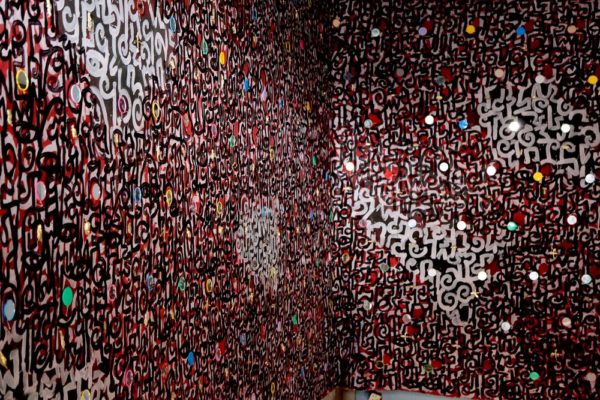 Ehikhamenor's exhibition at Venice Biennale will comprise large-scale installations fusing abstract shapes with traditional sculpture, informed by an investment in classical Benin art and the effect of colonialism on cultural heritage. 'The Biography of the Forgotten' is the title of the installation, and it pays homage to those that came before, their contributions to the art world, from the classicists to the modernists.
Peju Alatise is a mixed-medium artist. She has a degree in architecture and is also a skilled poet and writer with several novels in publication. Alatise has practiced as a studio artist for over thirteen years and has addressed several social, political and gender issues as the subject matter. Her works have also captured the joys and pains of womanhood as experienced in modern-life-African traditions with their consequences. Her subject matter has evolved with her continued experiences moving her focus from advocating the equal rights of women to politics and philosophical inclination. Alatise has held several solo exhibitions and her works are in private and institutional collections around the world.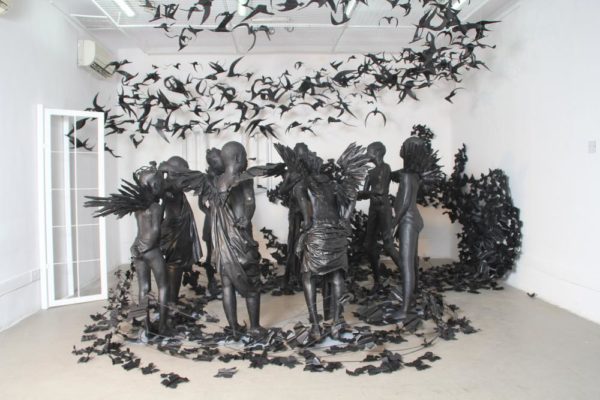 For Venice Biennale, Alatise will present an installation of eight winged life-size girls, based on the story of a ten-year old girl who works as a housemaid in Lagos while dreaming of a realm where she is free, who belongs to no one but herself, and can fly. "Flying Girls" addresses the injustice of the present, but through a vision of a safer imaginary future, especially for little girls.
Qudus Onikeku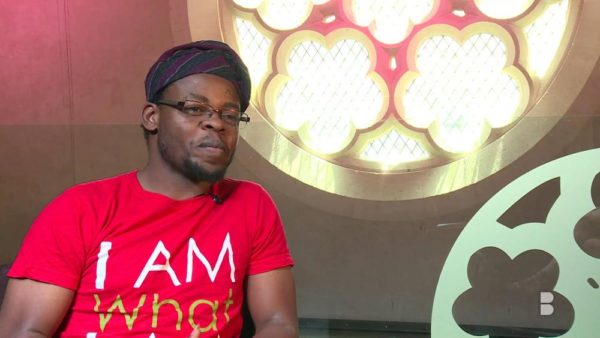 Qudus Onikeku creates movement identity that fuses dance and acrobatics. He makes the Yoruba traditional culture his basis, combining it with several other influences such as the guiding philosophies of hip hop, capoeira, and contemporary dance, to weave a certain understanding of the human condition.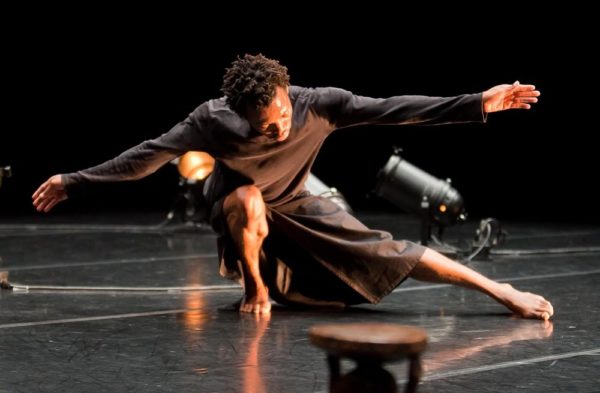 Onikeku will showcase a trilogy of performance film titled 'Right Here, Right Now'. The trilogy is an investigation through dance of the workings of body memory and its connection to national consciousness. It will be a triptych-of engagement, of contemplation, and of poetry. It will provide a window through which time could be altered for a brief moment.
The Nigerian Pavilion in Venice is curated by Adenrele Sonariwo and Emmanuel Iduma, and commissioned by Godwin Obaseki (Governor of Edo State), with the support of the Federal Ministry of Information and Culture. Read more about the event here.