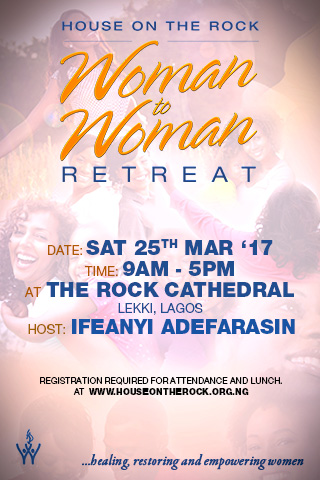 Miebi looked in her rearview mirror. It was still dark out, and the children were fast asleep in the car. She shook her head. It was barely six in the morning. She felt sorry for her children. They had to get up so early. But she had learnt that hard way that if they didn't get out super-early, they would be late to school, and she would be late to work. Simple. There just wasn't any way around it. For the umpteenth time, she rubbed her temple, as if to drive the headache that she had woken up with away.
Needless to say, it didn't work.
A stress headache. That was what her friend called it. She had been getting more of them lately. She hated her job, hated how early she needed to rustle the children out of bed, but didn't know what to do to bring the balance she so desperately needed to her life.
Noga swallowed against the lump in her throat. It was such an uncomfortable feeling she noted incongruously. She shook her head. Here she was, her fiancé of five years just having broken up with her and she was thinking about the way it felt to swallow tears. But swallow them she must. She refused to break down in a public place……
Ladidi wasn't swallowing tears. No, hers were running freely down her face, past her swollen cheek. He had hit her again. She sat in a defeated heap on her living room floor. She didn't know where to run, if to run, and to whom. Many voices rang in her ears. Her mother's, telling her she didn't trust "this young man" when she had first met her husband. Her friend's, talking in low, soothing tones after she ran to her home for shelter one night. Her daughter's, begging her to leave…..
Kaine got up with pride as her name was called to receive the award. She had worked hard on her NGO, making it a household name, a ray of hope for endangered children all around the nation. From runaways to recluses, she opened her arms to them all. And she was proud of her work. So very proud. But, it seemed, it was never enough. Never enough for a society that only valued a woman for the ring she wore on her left hand. Not enough for her mother, whose endless questions of "when?" and "Is there anyone?" Drove her to stay far from home. The pressure to get married was a palpable thing….and she wasn't even sure she wanted to….
Being a woman means so many things. It can mean you are a friend, a sister, a daughter, a wife, a mother, an aunt, a neighbor, a colleague…and so much more. Daily life can be a juggling act, and we can all agree that sometimes we need to just…breathe.
And every year, there is a place where you can.
Breathe, be, and bond.
The House On The Rock Annual Women's Retreat.
Date: Saturday, March 25th, 2017.
Time: 9.00 am – 5.oo pm.
Venue: The Rock Cathedral, Lekki, Lagos.
The retreat provides the perfect place to unburden and unwind with people just like you in God's presence. People whose challenges you recognize, whose humanity and frailties you understand.
It is a place to share meaningful experiences, to pray, dine together, worship, laugh together, and receive fresh insight and direction for our lives.
At this year's retreat, everything that affects us as women will be addressed in atmosphere that will be exciting, welcoming and safe. We will talk about:
'THE BALANCING ACT' – this addresses the spheres of a woman's life. Woman, wife, mother, grandmother, worker….ensuring one aspect of our existence isn't neglected in attending to, or excelling at another. It talks about managing our emotions and purpose as we retain our identities.
'THE NEW YOU' exposes the tricks of the enemy and deals with disappointment, depression and anxiety while inspiring, encouraging and motivating women to reach beyond the victim mentality to release God's chosen and blessed woman – the Princess within. Helping you see yourself as God sees you, and redefine who you are by His standards.
'MONEY MATTERS' teaches financial management, great decision-making, business acuity and how to recognize and take advantage of investment opportunities.
'IN SYNC' will strengthen your faith to keep believing the Lord in spite of your circumstance. You will be encouraged to stand on the promises of God, knowing that whatever plight you presently face, "this too shall pass".
You might feel like there is no way out of that health, relational, financial, familial, or personal problem, the one that makes you feel caged, trapped, hopeless. Or you perhaps you wonder when (or whether) that change will ever come, and if your desires will ever be fulfilled. At the retreat, there are several break-away sessions designed to address specific aspects of being a woman:
Raising children in the 21st century.
Grace for role reversal in marriage
Still single – sessions for the matured single and single again
Unfulfilled desires – dealing with delays
A working marriage
Help for difficult children
Grace for greater heights in life
 Ladies, let's indulge ourselves as we pursue that much-needed life balance. Let's be selfish and take the day off from work, home, husband, and children (if that is your reality). Let's invest in ourselves and unwind with people just like us!
Because we are worth it, and so is our wellbeing.
Register to attend @www.houseontherock.org.ng.
—————————————————————————————————————–
Sponsored Content