Bangladeshi Chief of Army Staff, General Abu Belal Muhammad Shafi'ul Huq is presently in Nigeria and on Saturday visited Lieutenant-General Buratai in Abuja. 
The Senior Special Assistant on Media and Publicity, to the Vice-President, Laolu Akande, confirmed in a statement that Bel Muhammed also visited the Vice President, Yemi Osinbajo at the Presidential Villa in Abuja.
According to Today.ng, Osinbajo promised that Nigeria will continue to cooperate in the global fight against terrorism, and renewed the call for international collaboration aimed at tackling the menace. He said networking among terrorist groups has increased the need for countries to close ranks to counter the threats posed by their activities.
On the Nigeria-Bangladesh relations, the Vice-President said improved cooperation between the Bangladeshi and Nigerian military would go a long way in curbing threats posed by terrorist groups within and around borders of the two countries. He added that Nigeria looked forward to cooperating with the Bangladeshi government across different fronts including defense and the economy.
The Vice-President also hoped for collaboration in some other respect like with the Bangladesh Ordinance Factory, saying, "we also have an ordinance factory here at DICON which we are hoping to do a lot with very soon. We hope that there might be ways that we could cooperate especially in the manufacture of ordinances, arms generally and other forms of weaponry.''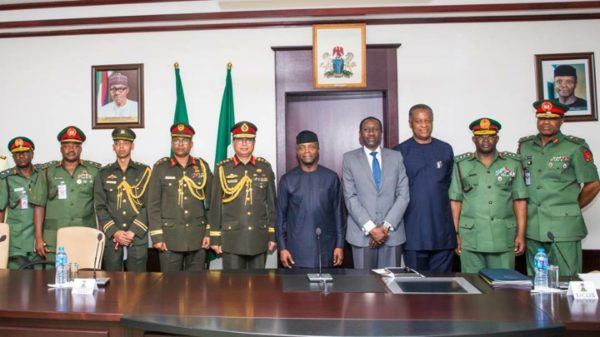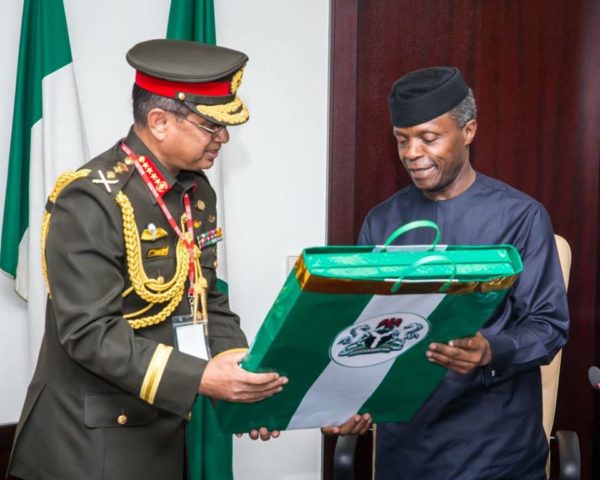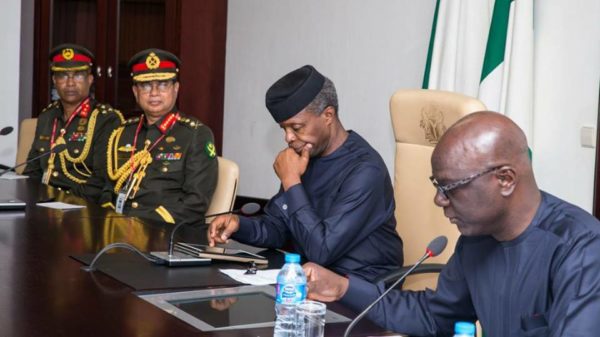 Photo Credit: Facebook – Professor Yemi Osinbajo