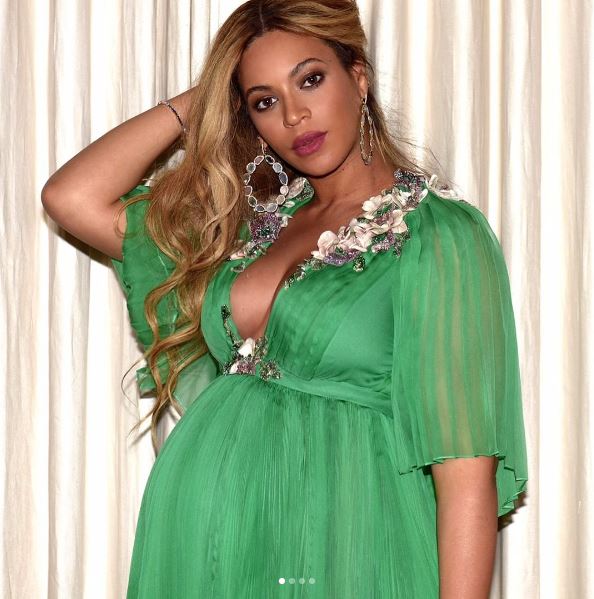 As part of the one-year anniversary celebration for her Lemonade album, Beyoncé has announced via her official website that she will be giving four scholarships – tagged 'Formation Scholars' – to four young college women for the 2017-2018 academic year.
According to the 35-year-old star, the scholarship is to "encourage and support young women who are unafraid to think outside the box and are bold, creative, conscious and confident."
Her website states that Women who are interested in studying creative arts, music, literature, or African-American studies are welcome to apply, and the schools participating include Berklee College of Music, Howard University, Parsons School of Design, and Spelman College.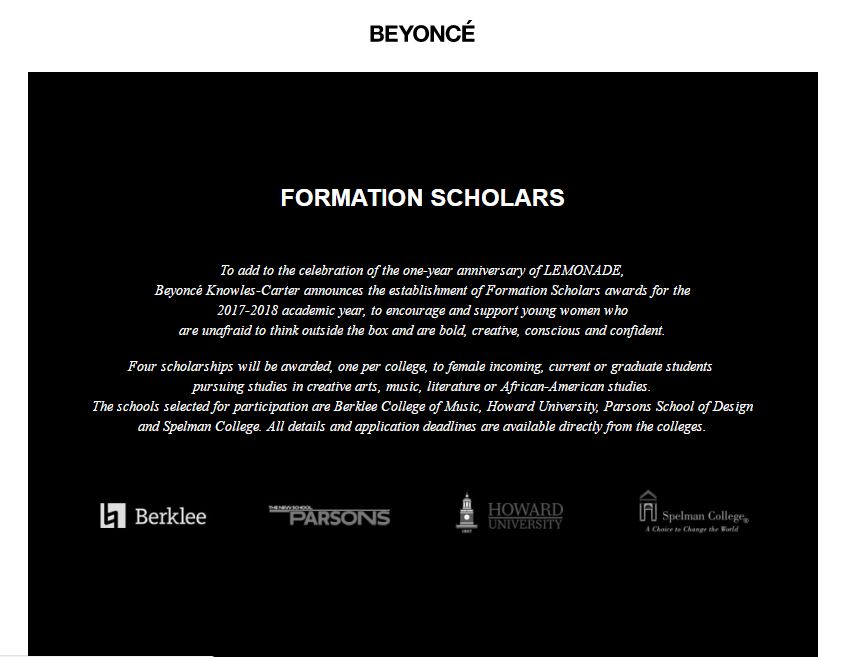 Big ups Beyoncé!