Hey, curvy girls, this one's just for you! BellaNaija Style presents BN Style Your Curves, a series for the stylish curvy girl, stylists looking to be inspired or any girl with curves that's looking for style tips.
Today, it's all about jeans. Finding jeans that fit perfectly is usually a task, and when you eventually find that one pair of jeans, it becomes your one and only. It's a garment that is widely embraced and worn all over the world and it's great for both casual and dress up days.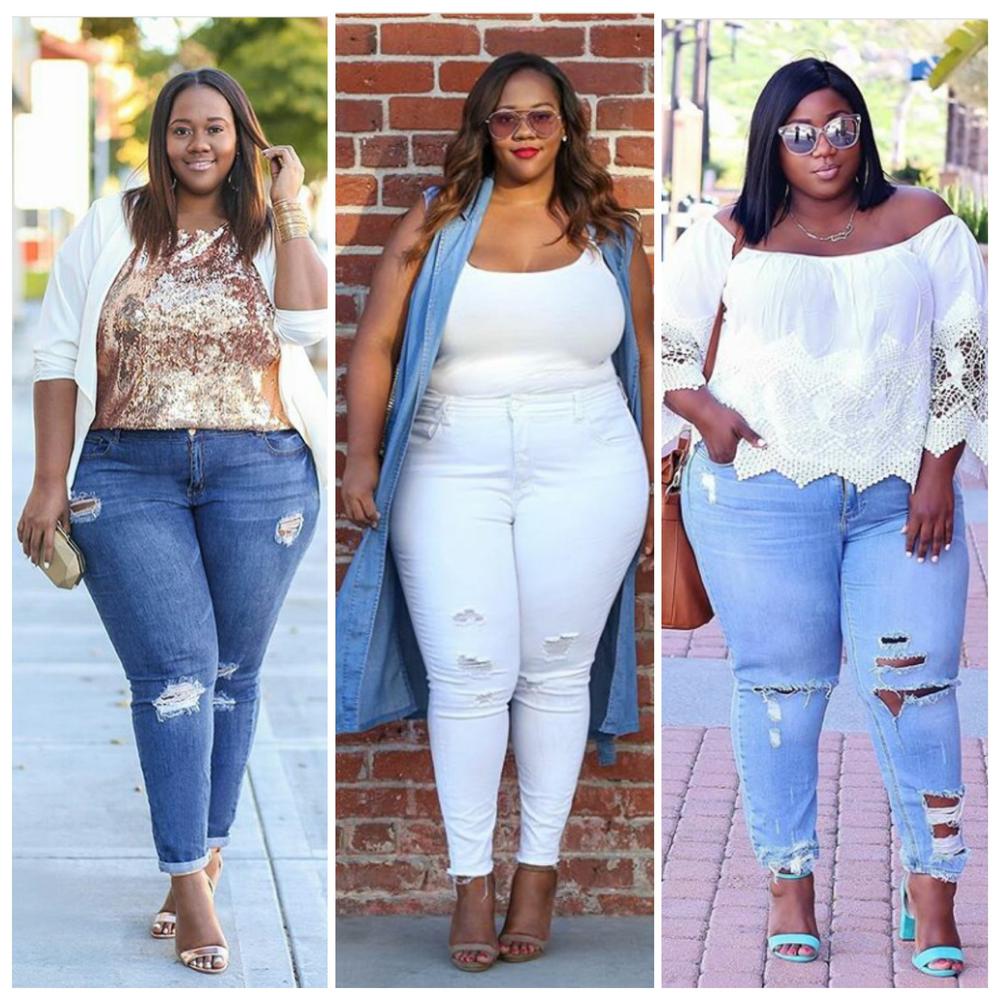 For the curvy girl, you have to know the type of jeans that flatter your curves and how to best to style it. So BellaNaija Style will be showing you 8 kinds of jeans you need to own and how to rock them.
Straight Jeans
These jeans are truly a versatile pair. They provide a classic look and comfortable fit for all curves, especially for ladies who's like a fitted look without going for skinny jeans (see below). Chic and classy, straight jeans are a wardrobe must have. Pair it with a jacket, slim fit or loose fitted top with a belt on the wait to give your outfit some balance and accentuate your waist.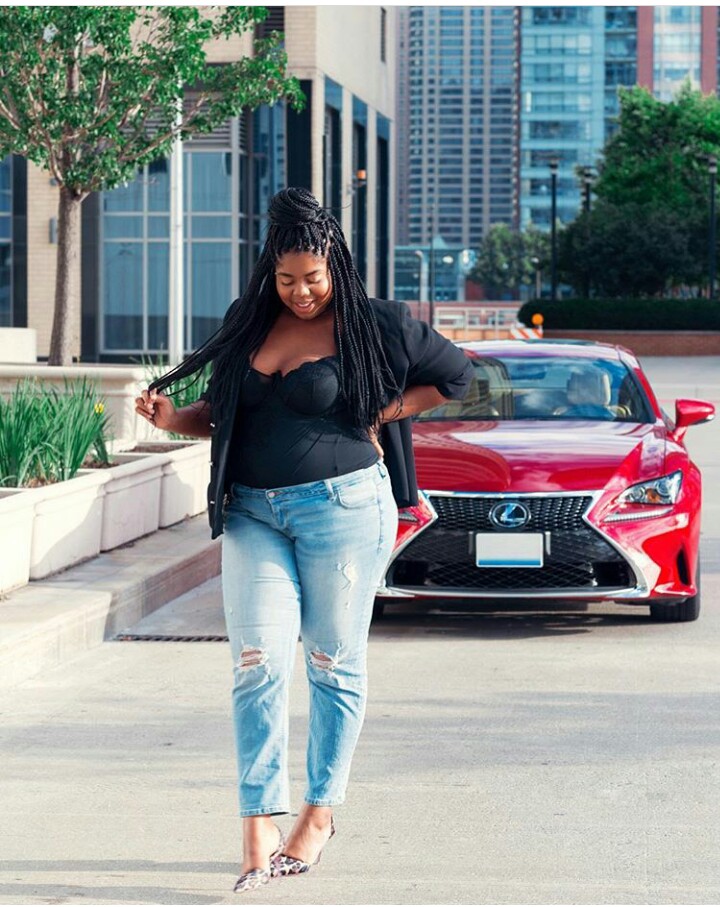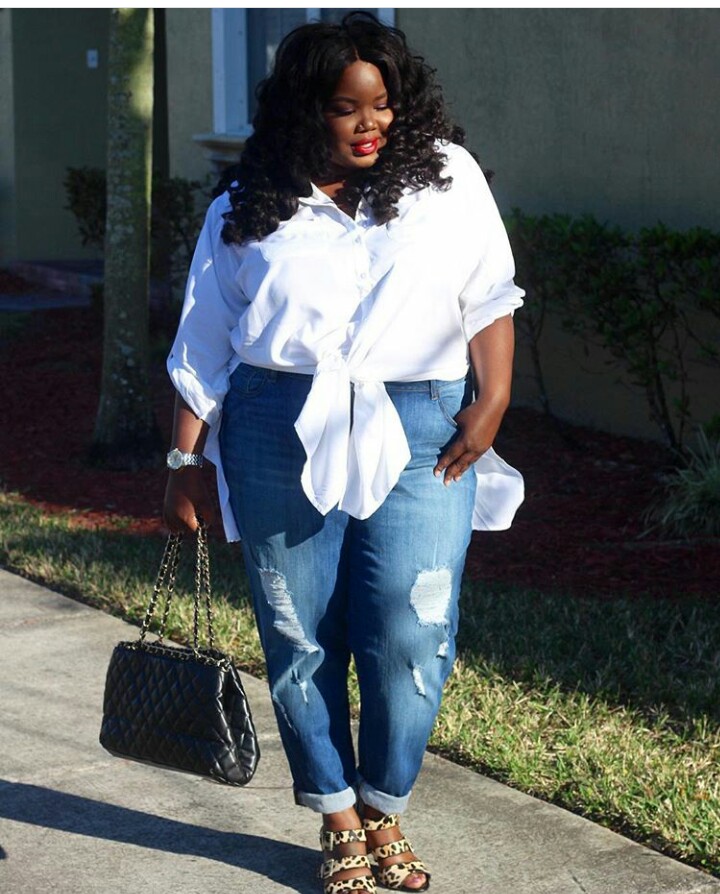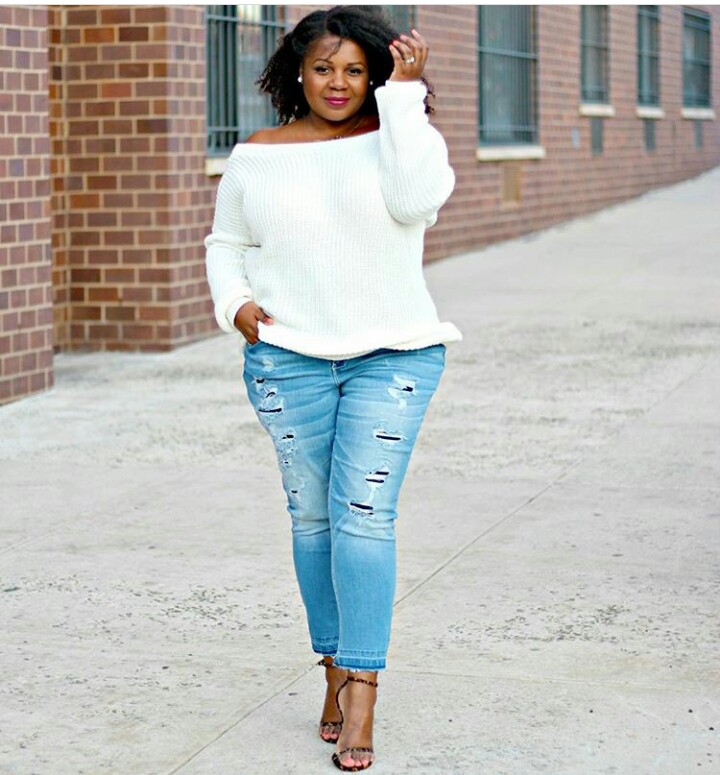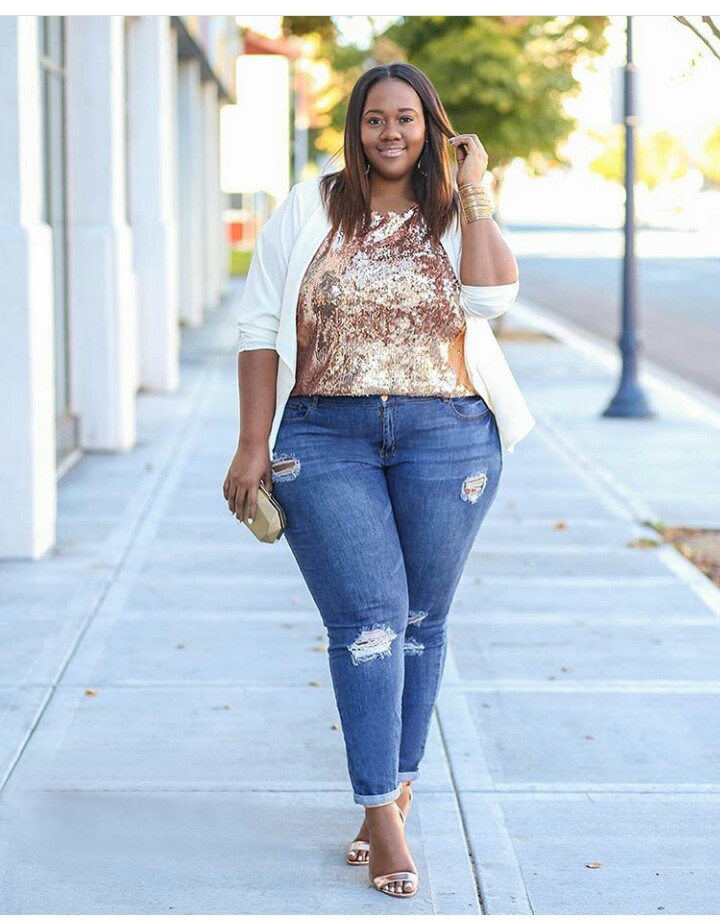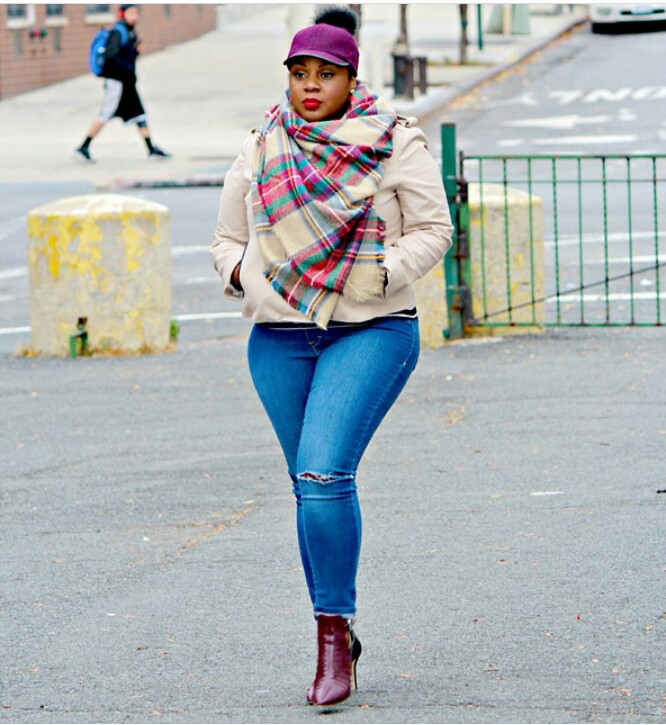 Skinny Jeans
These type of jeans are designed to accentuate your curves. It's a classic wardrobe essential sometimes mistaken for straight jeans, but these are more form fitting around the calf and ankle. Feel free to style this similar to you straight jeans.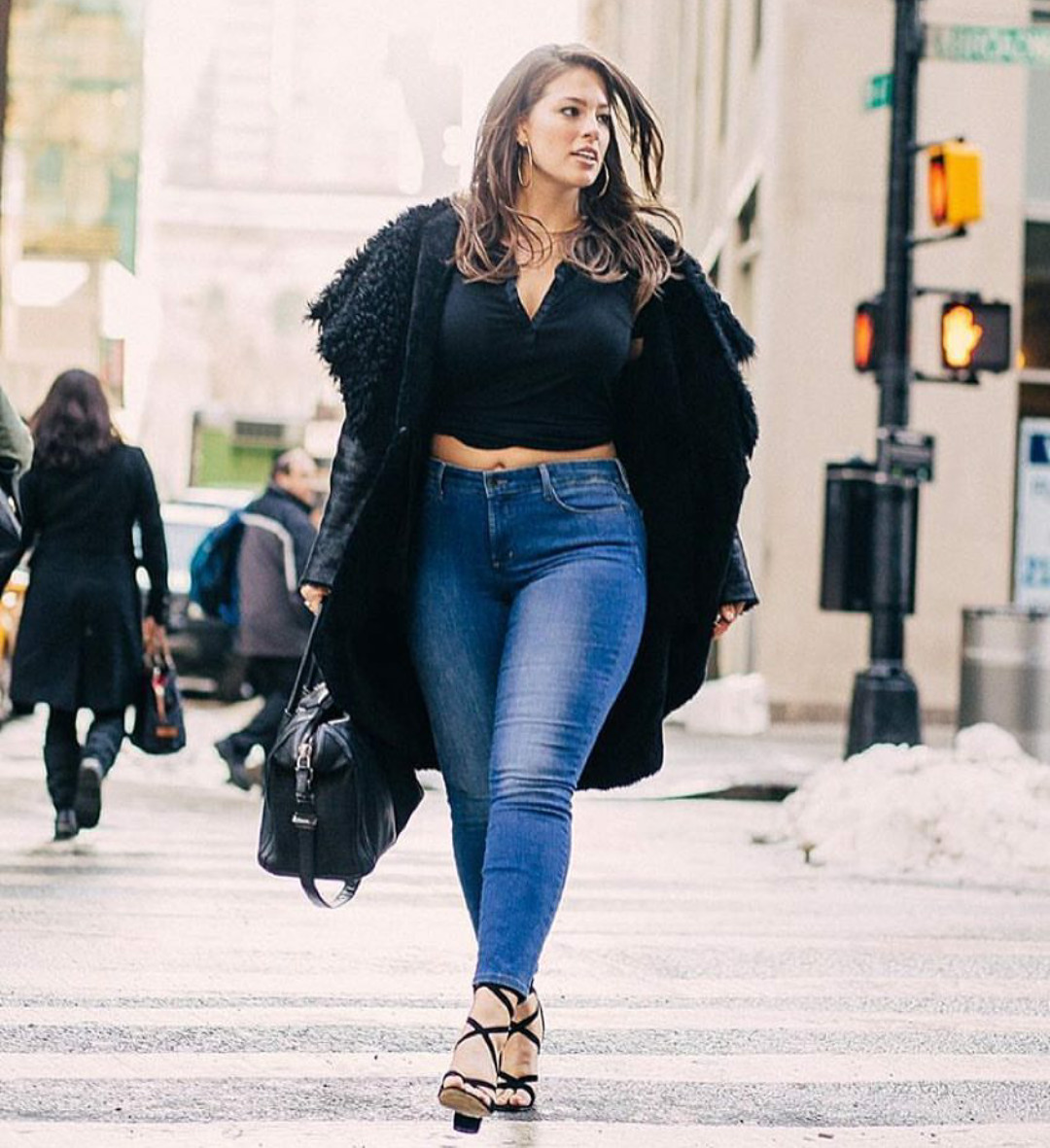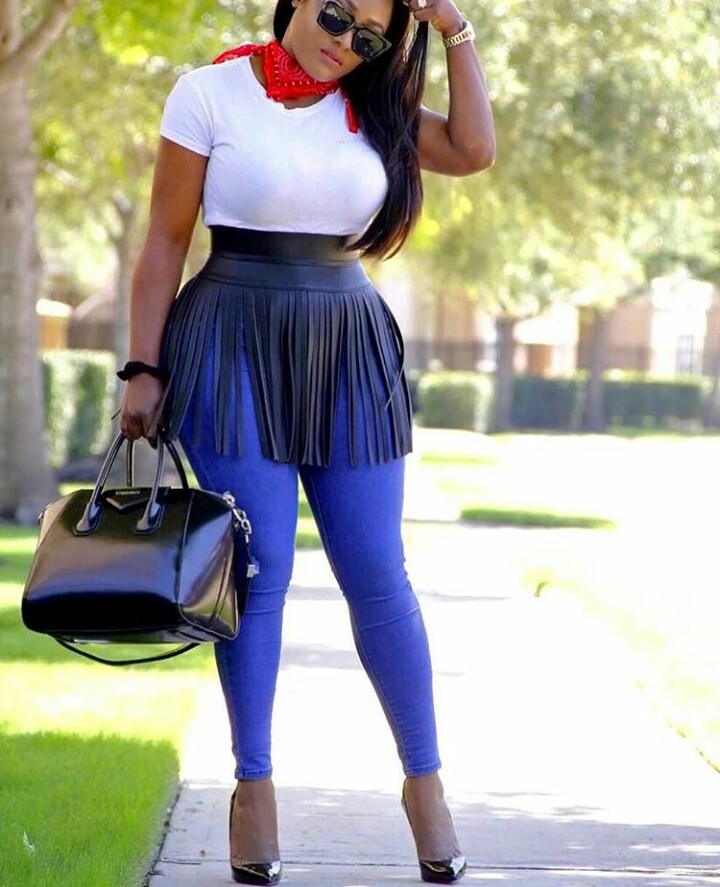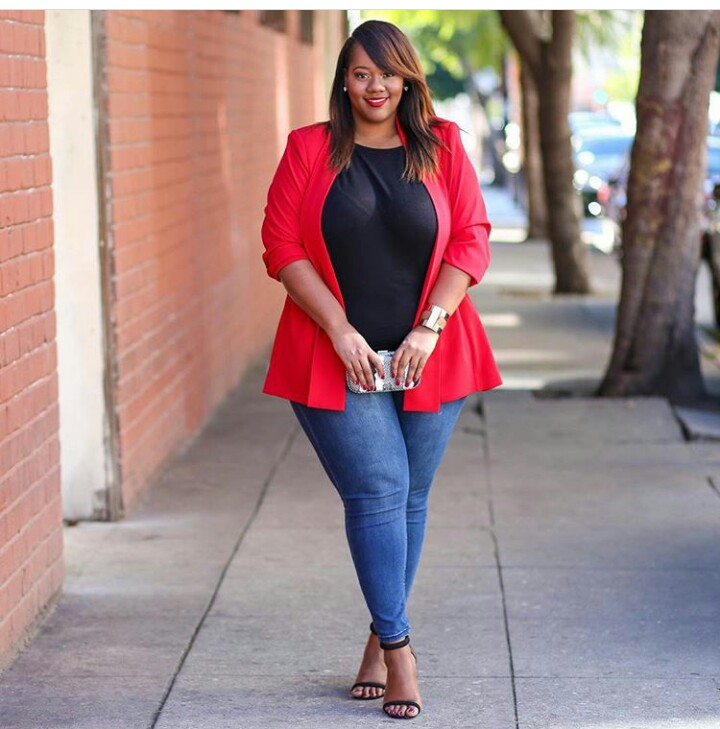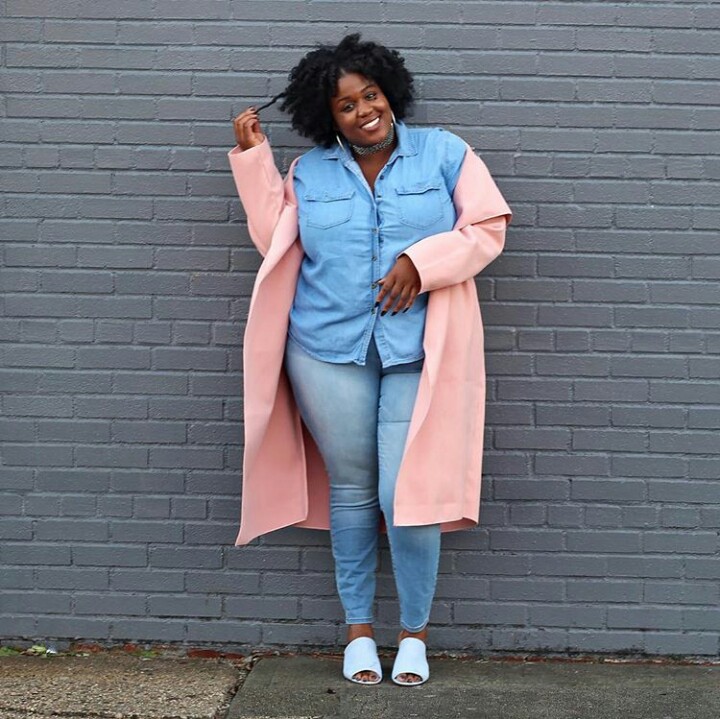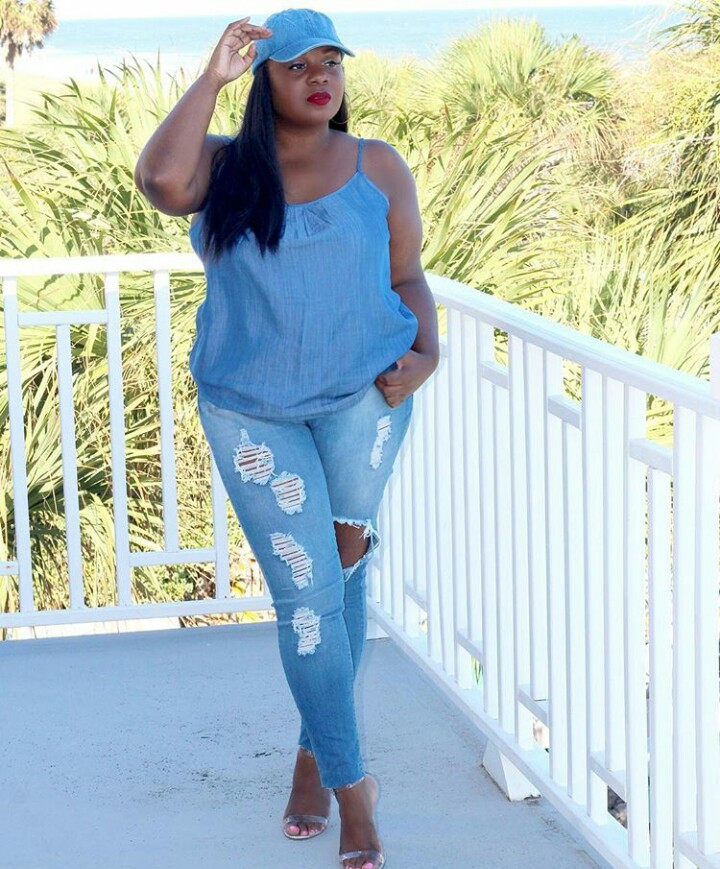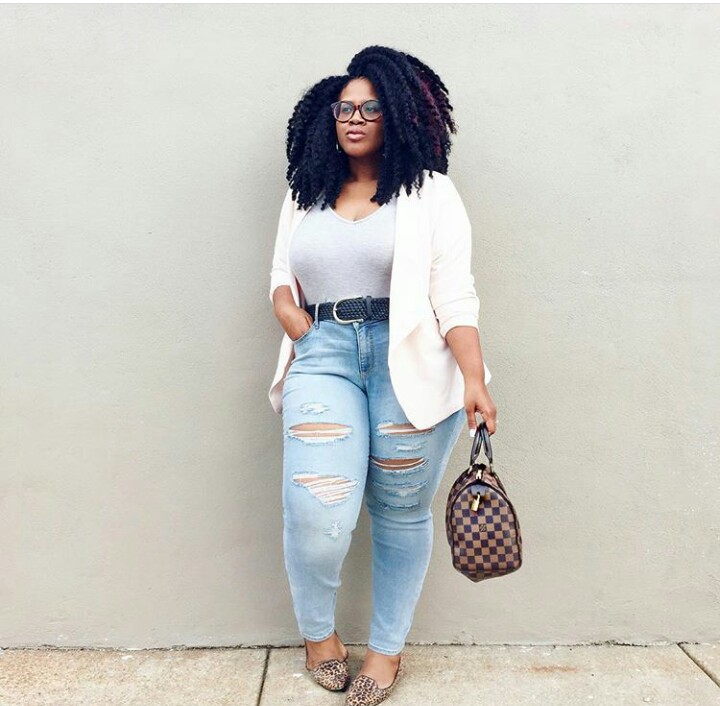 Denim Culottes
Jeans have taken a step further and are now available as culottes. Wide throughout the leg and fitted on the waist, denim culottes are adorable, versatile and totally on-trend. When styling this pair, stick to a fitted top or tuck in a loose top to draw attention to your waist.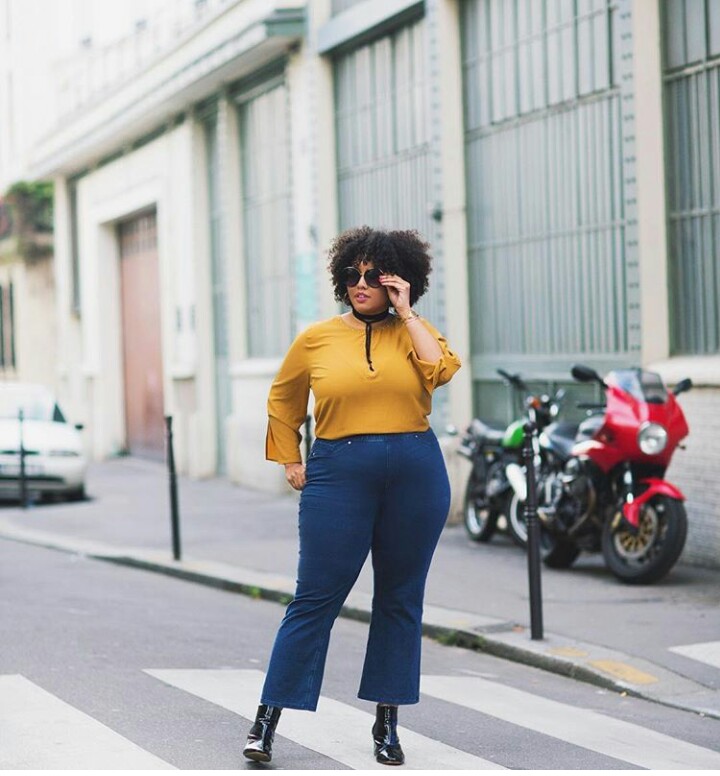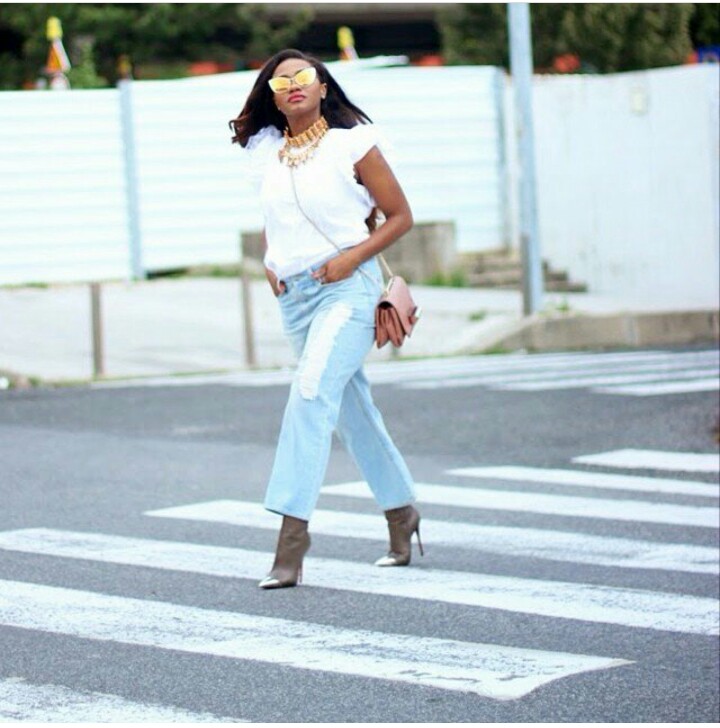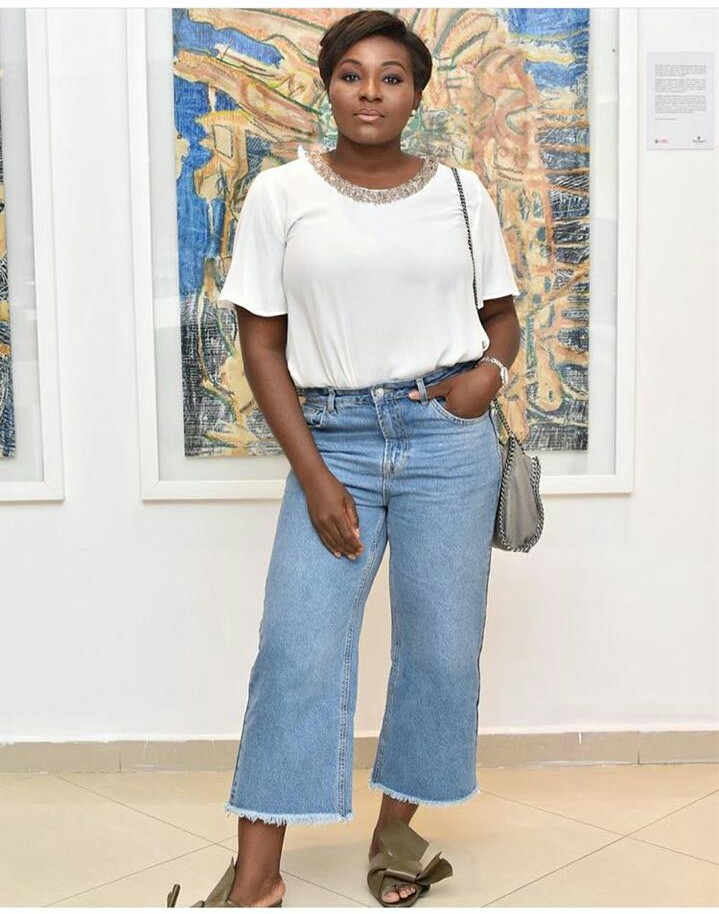 Ripped Jeans
Distressed jeans are very trendy and if you're indecisive on whether it is appropriate for the curvy girl, then yes, it totally is! Pick your ripped jeans in according to what you're most comfortable in because some have a few rips on the thigh while other have bigger holes on the knee or the thigh.
If you like a pair of really distressed jeans but they're too open, get your DIY hat on and add an extra piece of fabric underneath. It could be a print or a plain colour but this trick keeps you covered and comfortable while rocking the trend with confidence.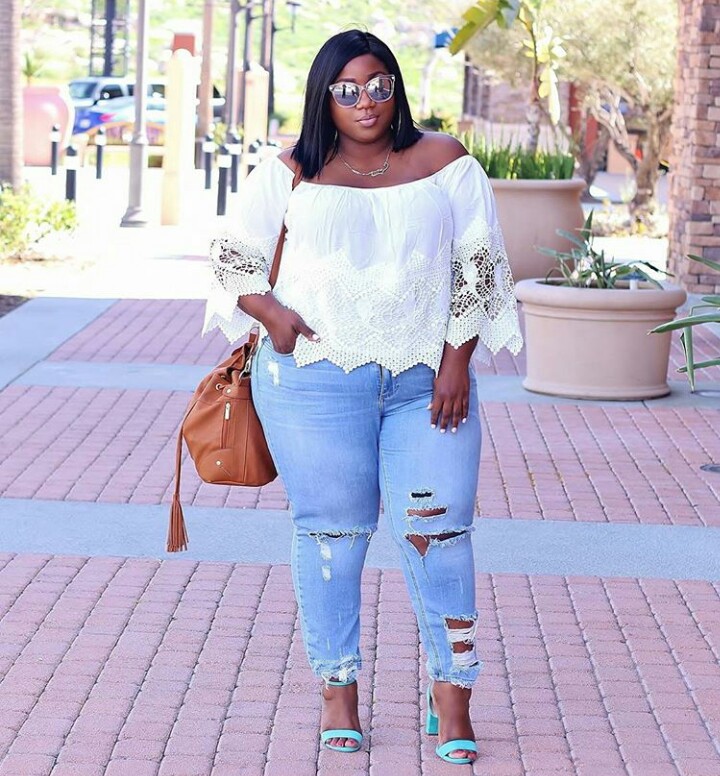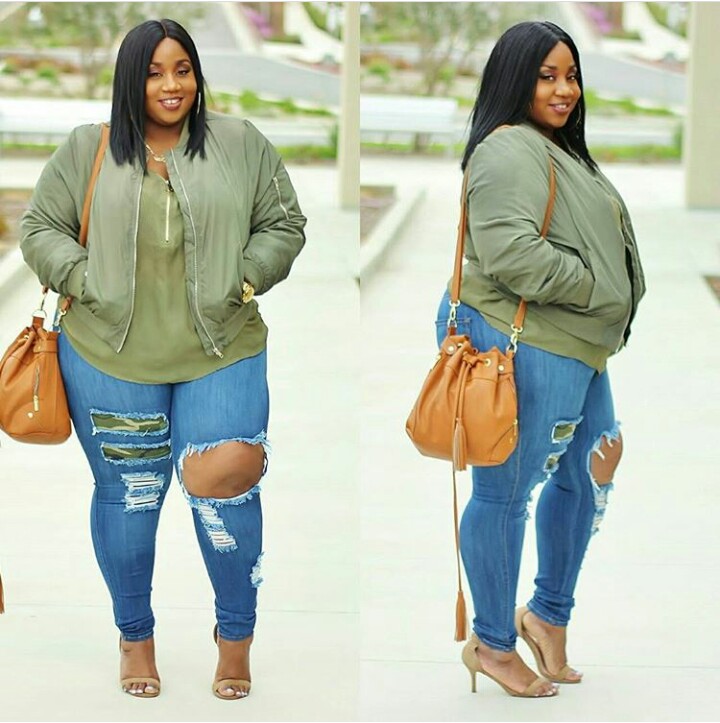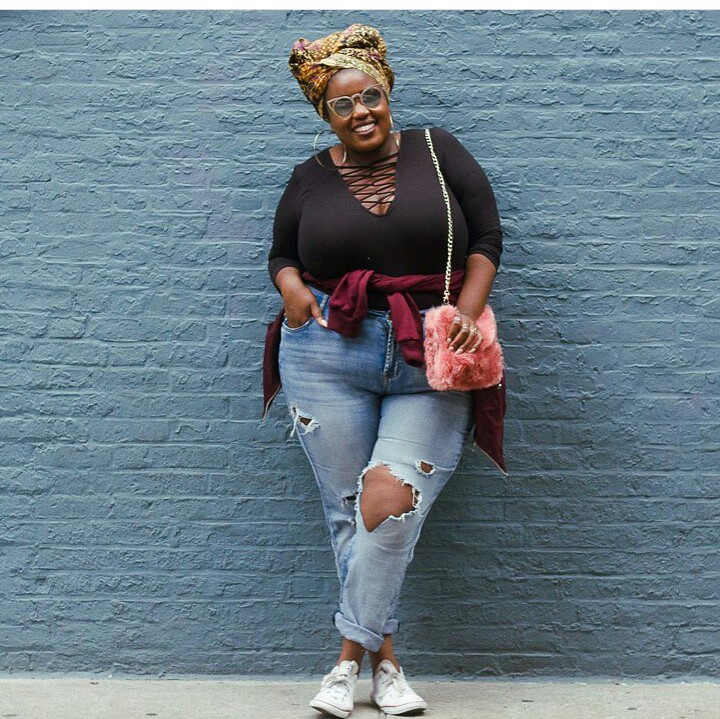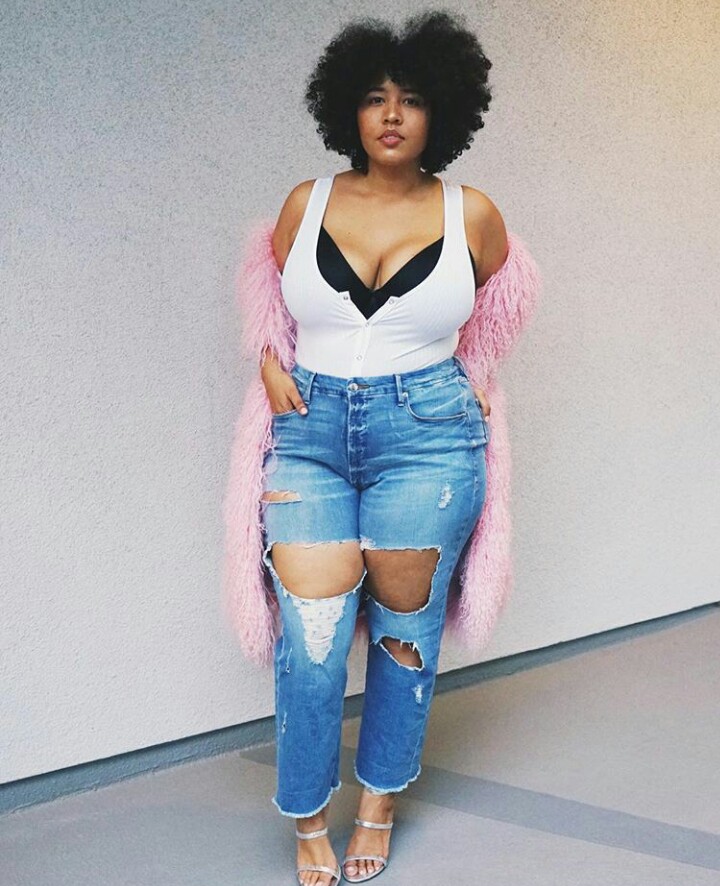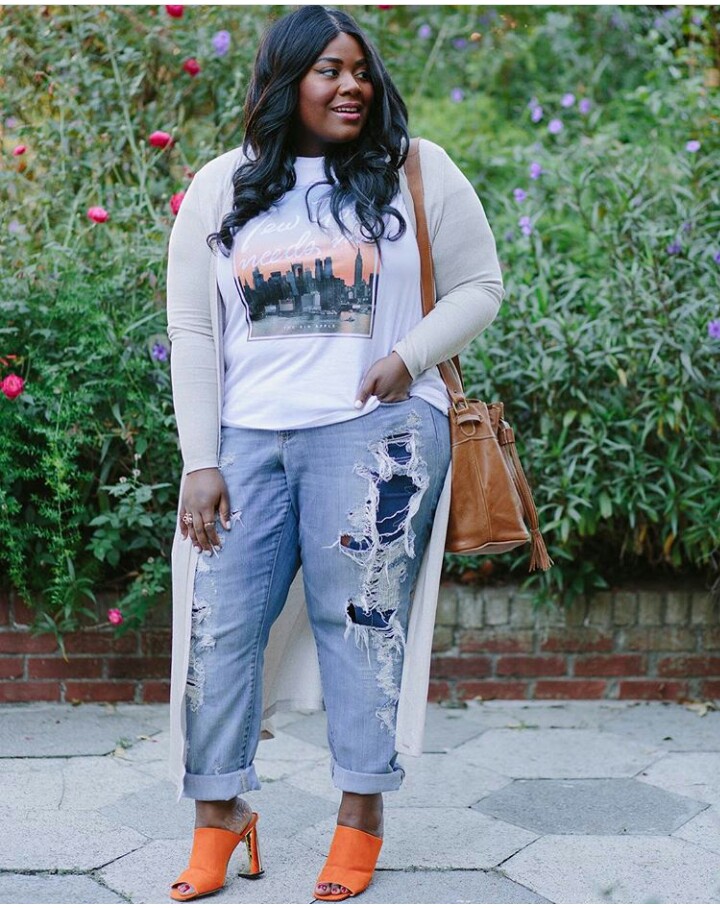 White Jeans
An essential addition to your denim family, a pair of this type of jeans will add freshness to your wardrobe. Wear it with an "all white everything" outfit or any colour of your choice. Accentuate your waist with a belt or a high waist cut (with the top tucked in) or add a sleeveless jacket for extra layers too. Just remember to be confident and comfortable in what you wear.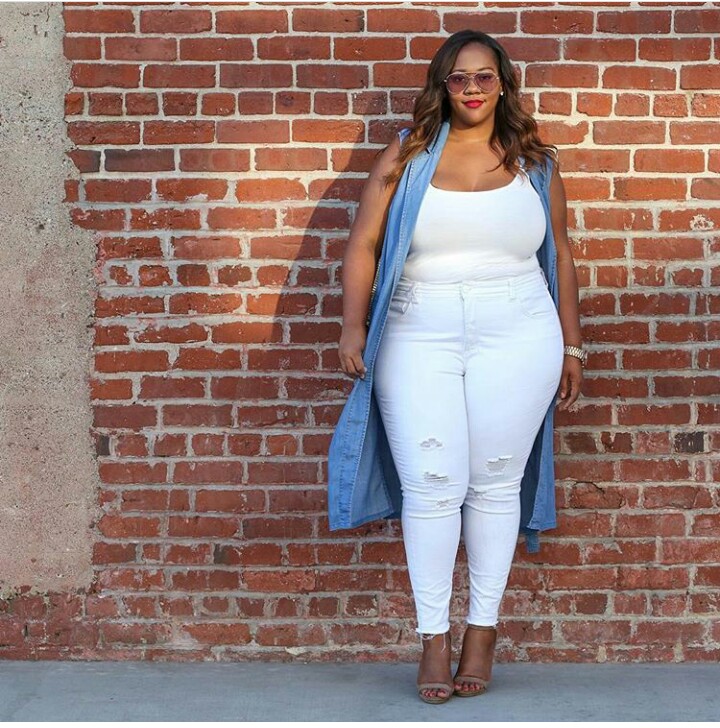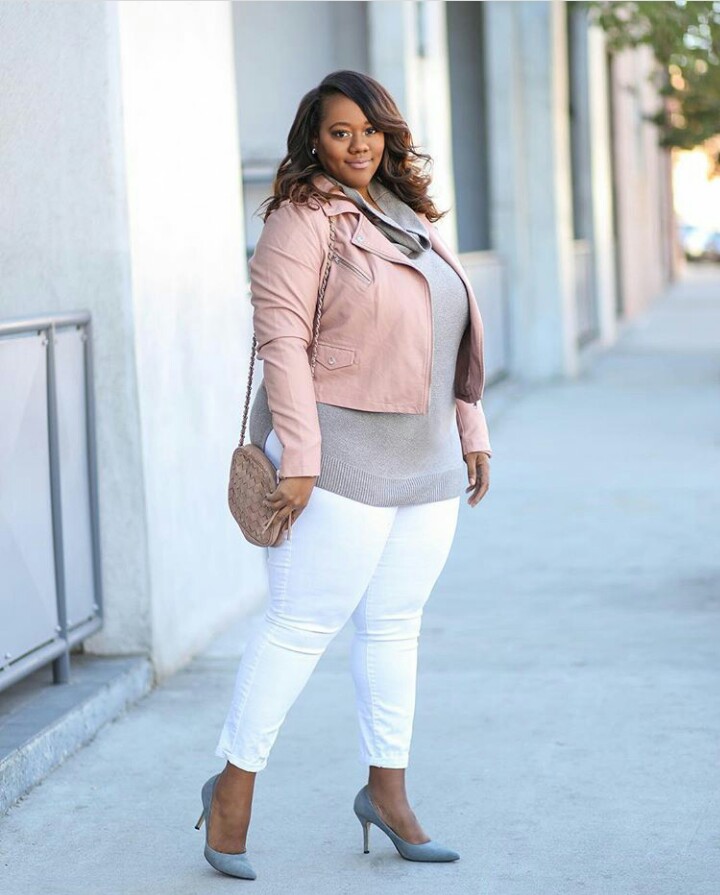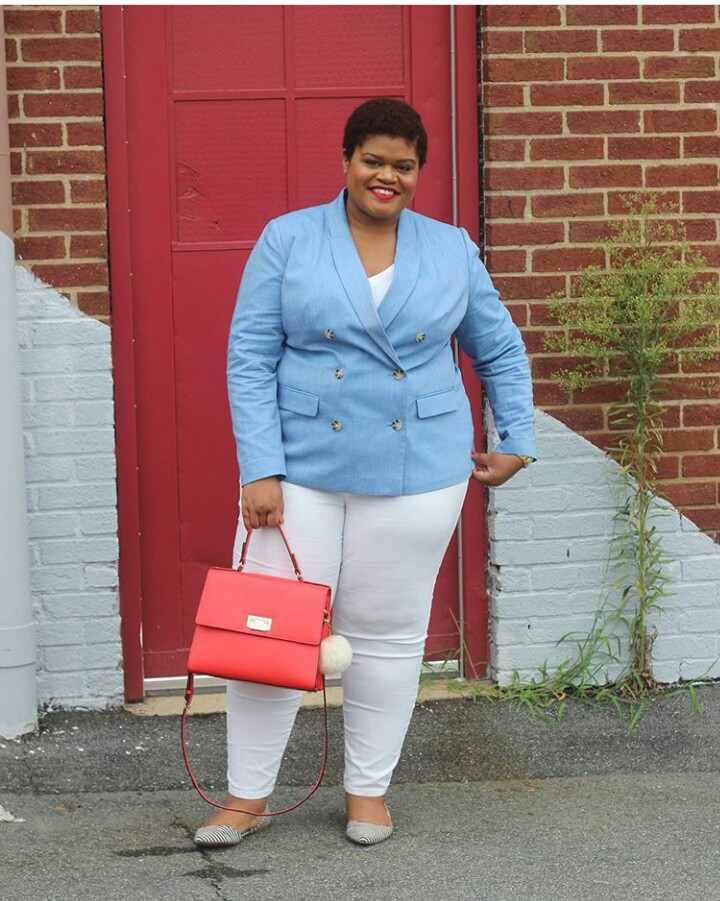 Bootcut Jeans
Bootcut jeans are a classic for the curvy girl, it's a straight cut with a bit more room. These jeans are slightly flared along the calf and ankle, which helps to balance out you broad hips and even out your body proportion. To draw attention to the right places, get a high waisted pair and style it with a crop top or tuck in the front for a regular length top to expose your waist for that hourglass look.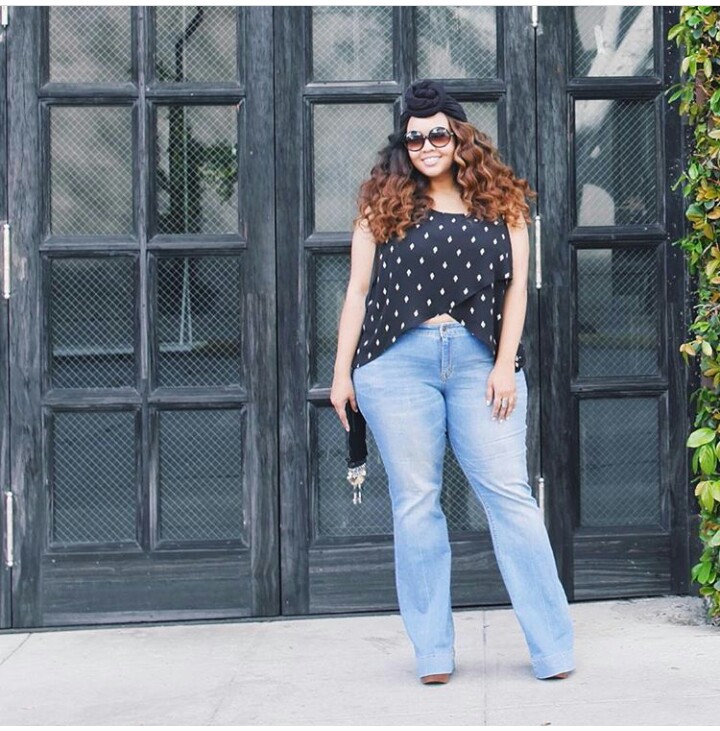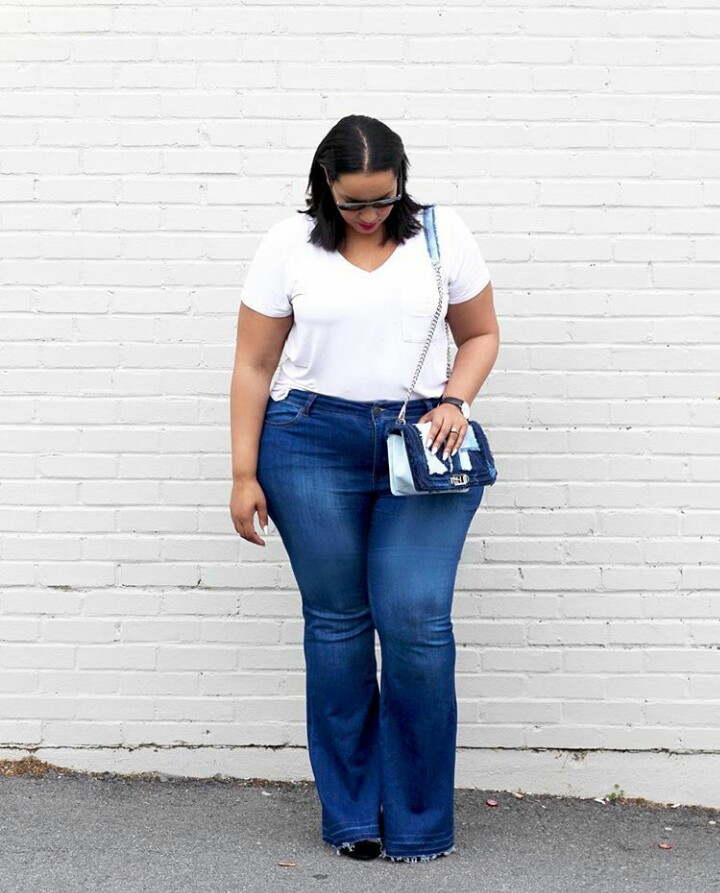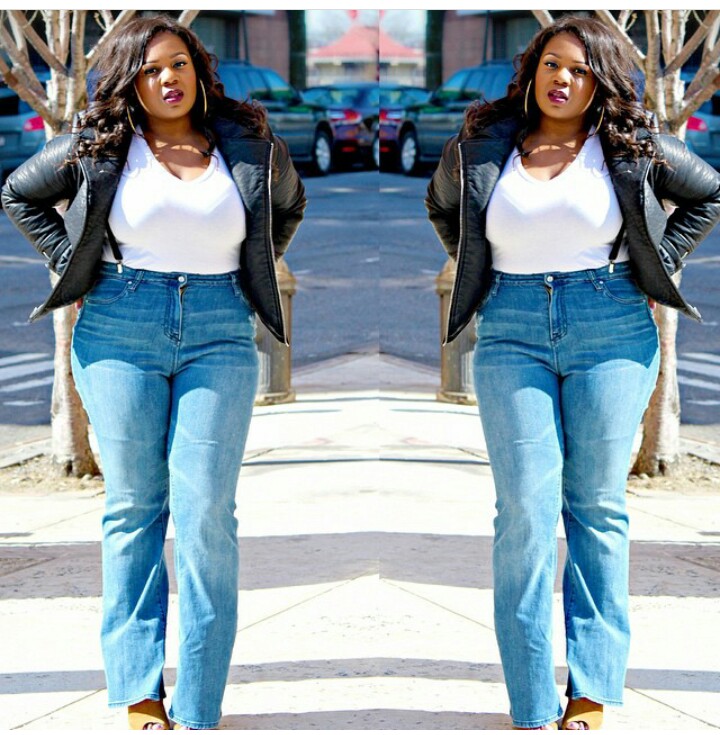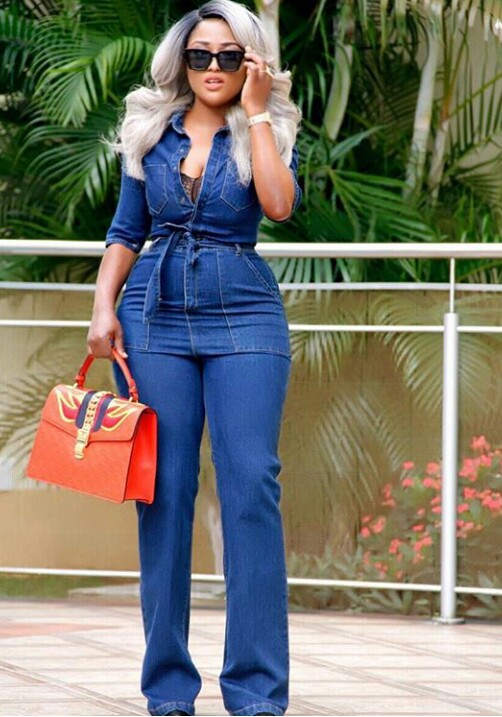 Flared Jeans 
These jeans are back from the 70's with a vengeance. Legs longer, waist slimmer, the flared jeans are what you need to counter the regular skinny jeans. Skinny jeans are a classic that should never go away, but sometimes it's nice to switch things up. Styling this pair is similar to your bootcut jeans.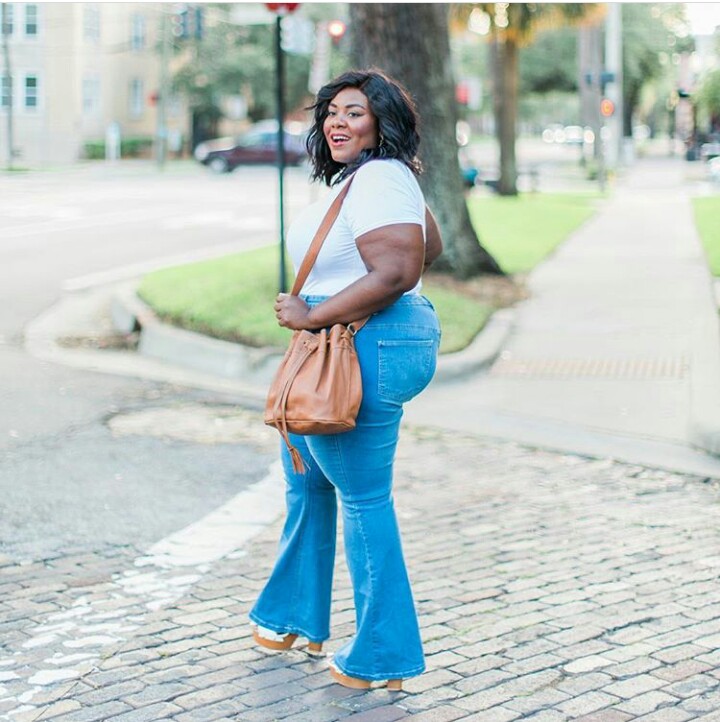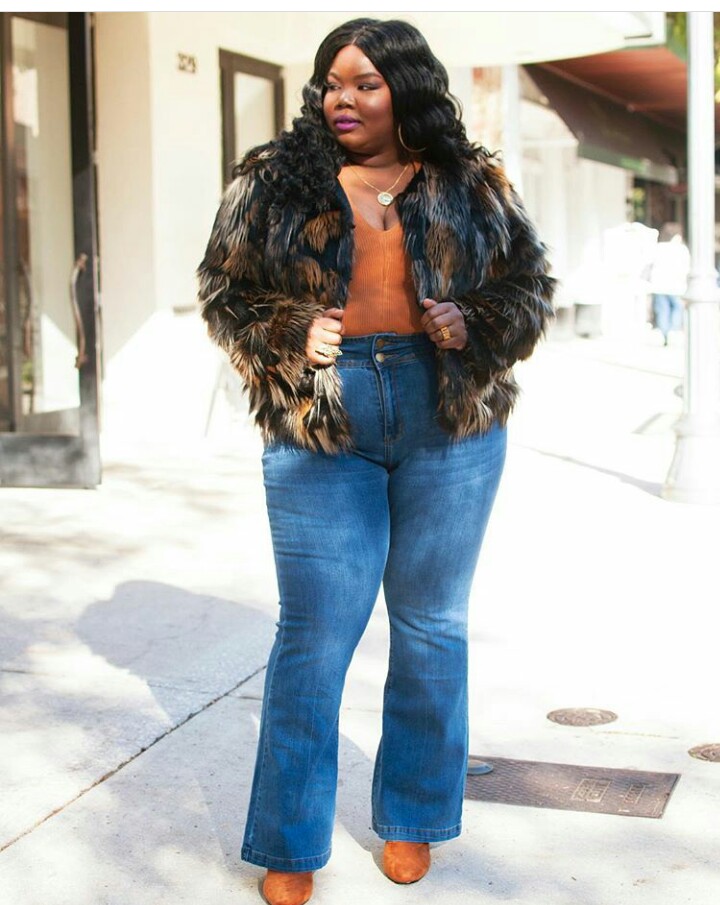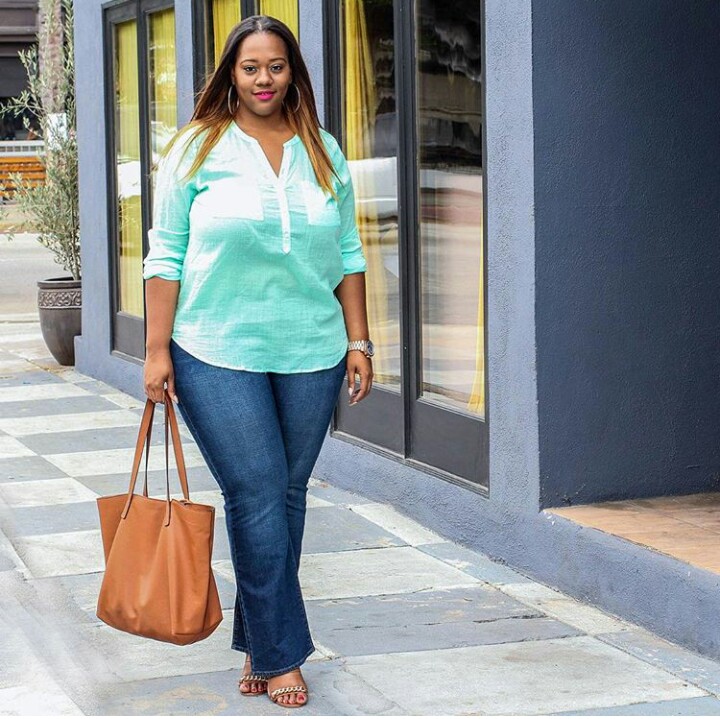 Embellished Jeans
A lot of stylish girls, are rocking jeans with an attitude because casual jeans just won't do anymore. Add a little spice to your denim game with embellished jeans for a bit of character in your outfit. Styling this statement piece must be done properly. Make it the star of your look and avoid accessories or clothes that might clash with it. Keep it simple in a funky way.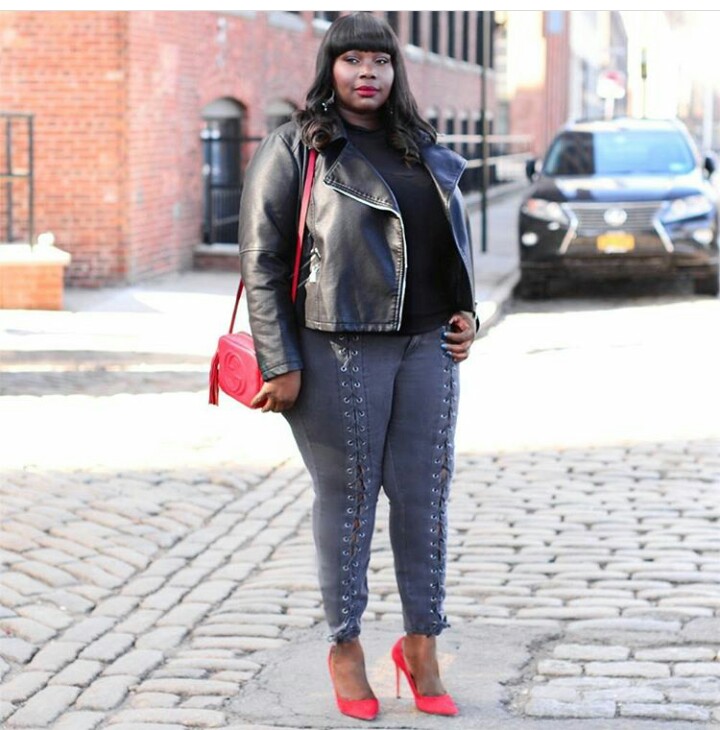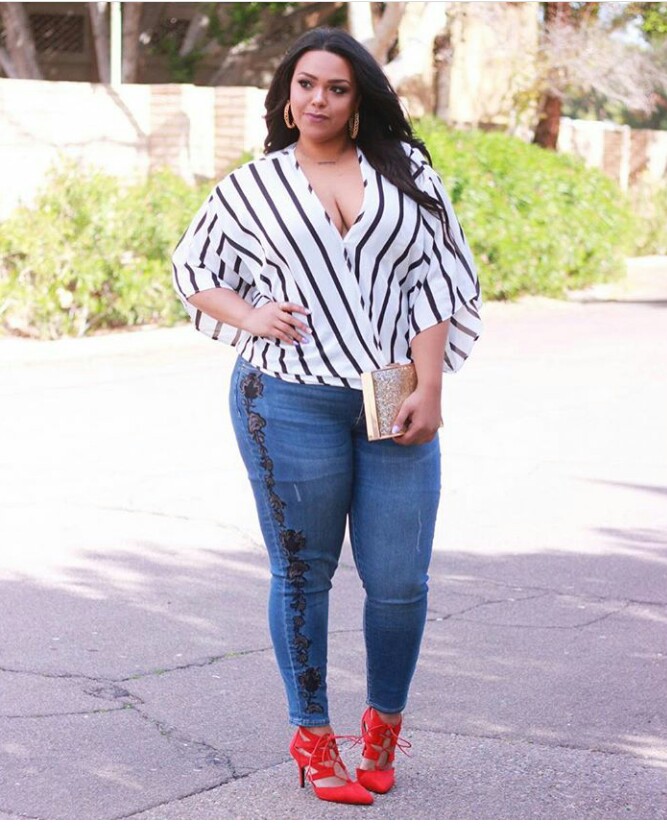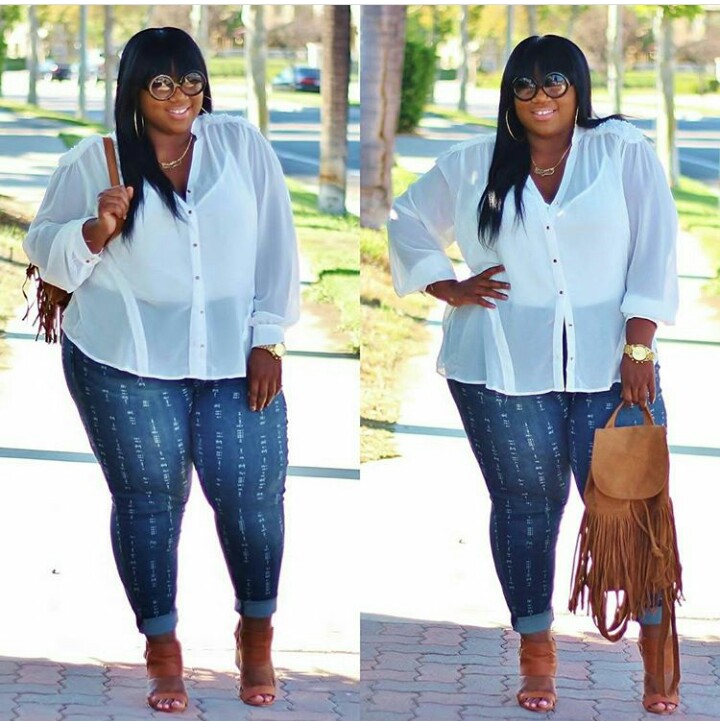 Quick Tips:
Your styling options solely depend on how much you'd like to reveal and what makes you comfortable.
Buying any of these jeans in a high waisted cut is great to accentuate your waist. Peplum tops and belts on your wait also help with this.
Alright ladies, keep checking back for more editions of BN Style Your Curves series. Don't forget BellaNaija Style will be on the look out for our #BellaStylistas so use the hashtag on your stylish photos and you just might get featured on our Saturday style series.
Photo Credits: Toun Aj, Gabi Fresh, Soraya De Carvalho, Naturally Fashionable, Lacen Leopard, Everything Curvy and Chic, I am Beauty Curve, Musingofacurvylady, Curvenvy