Dalung briefs Buhari on Development of Sports in the Country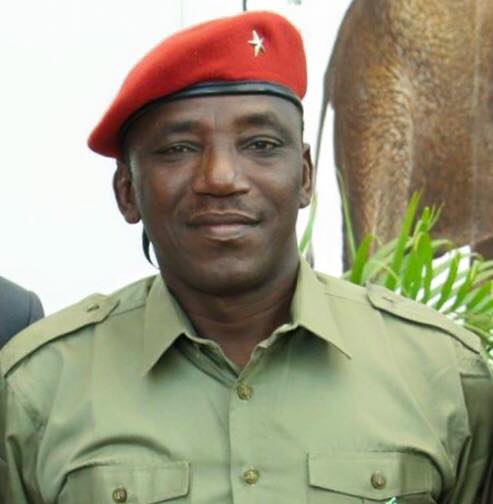 President Muhammadu Buhari on Thursday was updated by the Minister of Sports, Solomon Dalung on the efforts of the Super Eagles to qualify for the 2018 FIFA World Cup in Russia.
Dalung, also made it known that he briefed the president on other developments in sports in a closed-door meeting at the Presidential Villa, Abuja. He added that the Buhari was also informed of the election of a Nigerian into the board of Confederation of African Football (CAF).
Recall that Amaju Pinnick, President of Nigeria Football Federation (NFF), defeated the President of the Football Association of Benin Republic, Anjorin Moucharafou, to secure a seat on CAF Executive Committee for the 2017 to 2021 cycle.
Following the election, Pinnick became the third Nigerian ever to sit on the CAF Executive Committee.
"I updated his knowledge on the need for us to intensify our mobilisation efforts for the World Cup qualifier. Although we are topping the group, it is not yet Uhuru for us. We need to do more. I drew his attention to the fact that we have received the Queen's Relay baton which kick-starts the mobilisation for Commonwealth Games in Queensland, Australia in 2018.

The baton is a Commonwealth tradition which is always flagged off by the Queen and she did that in March and it has been to six African countries with Nigeria being the seventh and it will proceed from here.The significance of the baton is its wake up call to countries to begin to prepare for the games. And we as a country had always performed very well in the games. There is a need for us to try and surpass our records in the next Commonwealth games,'' Dalung said.
The minister disclosed that the president appreciated the briefing and congratulated Pinnick for clinching the seat of the executive member of CAF and the progress so far made in sports.
According to him, the president promised to do everything possible to support sports generally.