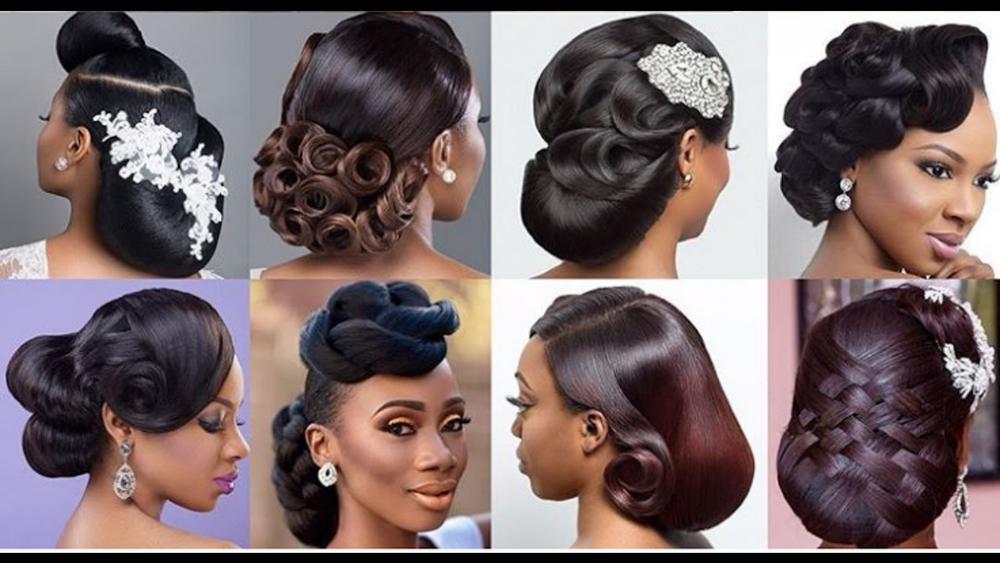 Hello BN Brides-to-be, bridal hairstylist and hair fanatics!
Learn how to slay your bridal hair in this new episode of her wedding channel called Get Wedding Ready with Wura Manola, by wedding planner and vlogger, Wura Manola and leading UK hairstylist, Tola Olayanju of Charis Hair.
My latest video, a 2 part video is out and this time I sat down with the leading bridal hair stylist in the UK, Tola Olayanju of Charis Hair, known for her creative bridal hairstyles.

Tola gets inspiration from known hair stylists in Dubai and Russia and right before she creates a masterpiece she goes by how she 'feels' the hair should look.
Prepping of the hair according to Tola is the most important part of bridal hair styling. She compares it to architecture; your foundation has to be laid.
Contrary to popular belief, Tola advice against Peruvian and Brazilian weaves for bridal styling. Peruvian is too fine and Brazilian is too coarse
Tola tells brides to book a creative hairstylist who can make sure they look different from other brides. If you can't book a creative hair stylist she suggests getting a statement hair piece.
Tola encourages brides to embrace colour in their bridal hair looks. she says colour brings out the beauty of the hairstyle
Tola suggests booking your bridal hair stylist as soon as you have your wedding date as known bridal hair stylists tend to be booked up quickly
Tola also thinks upcoming bridal hair stylists to persevere, she says it is not going to be easy but once you are persistent, consistent and unique you will make it!
Watch the videos below
Part #1:
Part #2: