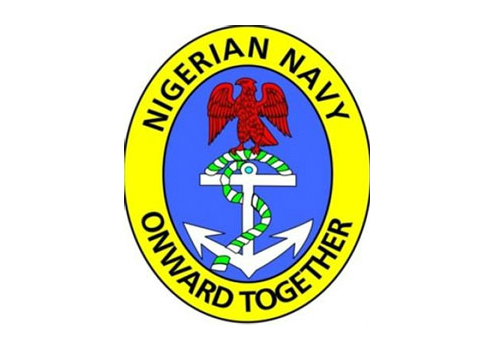 The Nigerian Navy and the Police are currently investigating the cause of death of one Rear Admiral Daniel Ikoli who was found dead at his residence in the Apapa area of Lagos State.
Ikoli, who was the Fleet Commander, Western Naval Command, Apapa, Lagos State, was in his house when his domestic staff heard gunshots.
Ikoli and the domestic staff were the only residents in the house. His wife lives in Abuja and all his children are schooling abroad.
One source told PUNCH that Ikoli had been depressed and had been managing an unnamed ailment for some time. The source, the report said, added that it was not impossible that Ikoli committed suicide.
"He was Commander, Nigerian Navy Ship BEECROFT, and was later appointed into the presidential committee that probed the arms deal. He was very lively and intelligent.

But for some time now, he had been battling an illness and had lost weight. He had also become reserved lately, which was unlike him. He usually complained about the high dollar rate and unavailability of foreign exchange because he had children studying abroad.

He left the office on Tuesday afternoon after complaining that he was not feeling fine. I was shocked this morning when I learnt he shot himself," the source said.
Another source stated that the bullet hit Okoli on the chest and he bled to death. 17 rounds of 9mm live ammunition and three expended shells were said to have been recovered at the scene.
Ikoli was said to have shot on the wall before shooting himself.
"The house boy said he heard a gunshot and was alarmed. He later went into Okoli's room and found him in a pool of blood. His wife is in Abuja and his children school abroad. His aides usually leave after taking him home from office.

Three bullets were seen in the room. No one can really tell what happened.

He was a nice and intelligent officer. He was the one who spearheaded the renovations of BEECROFT when he was the commander," the source said.
Another officer who said he had worked with the deceased, added that he (Ikoli) was constantly worried about the possibility of him being assassinated because of his membership of the arms fraud investigative committee.
"A CZ 999 Scorpion Pistol, B/no. 17111 was also found. No suicide note was found. His corpse has been deposited in the Nigerian Navy Reference Hospital," one source said.
According to the spokesperson for the Western Naval Command, Lieutenant Commander Chinwe Umar, the police are currently investigating the case.
Umar's statement titled 'Domestic Accident Involving a Naval Officer,' read:
In the early hours of Wednesday, April 5, 2017, gunshots were heard in the vicinity where Rear Admiral Teikumo Daniel Ikoli resided in Apapa, Lagos. When his room was opened, he was found dead. Police have been invited and investigation is ongoing. When the situation is clearer, an update will be given."
ASP Olarinde Famous-Cole, the spokesperson of the Lagos Police Command said: "We are investigating the incident to get a clearer picture. Either murder or suicide, we sympathise with the Nigerian Navy as we carry out investigations into the incident."