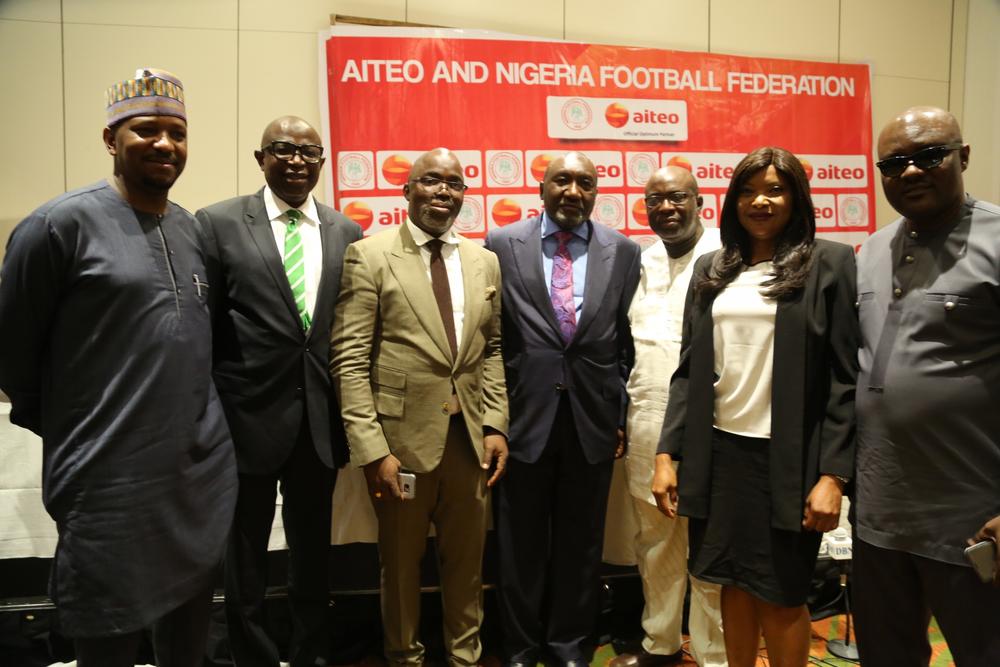 Nigeria Football Federation has signed a five-year partnership deal with energy solutions company, Aiteo Group, according to the NFF's website. The website said the agreement, finalised at Eko Hotel and Suites on Wednesday, was valued at N2.5 billion.
NFF said that the partnership was the first of its kind in country sports sponsorship for the energy giant and would take effect from May 1, with initial option of one-year extension.
The NFF President Amaju Pinnick, Aiteo's Deputy Managing Director, Francis Peters, NFF 1st Vice-President Seyi Akinwunmi, NFF 2nd Vice-President Shehu Dikko, Tunde Akinpelu (MD, Nembe Creek Trunk Line), Bismark Rewane (MD, Financial Derivaties) were all at the signing ceremony.
Commenting on the deal, Pinnick said:
This is a heart warming landmark in the history of football sponsorship in Nigeria. I am very happy that a critical area of our expenditure is being taken care of by this agreement."
Also, Aiteo's Senior Manager, Corporate Communications, Ndiana-Abasi Matthew, said:
Aiteo Group's overarching social responsibility objectives are to encourage positive impact through our activities on the society at large.
According to him, the company has been doing this successfully for several years.
Football brings joy to the lives of Nigerians. Each moment celebrated by families in their living rooms, over a goal scored or friends catching up on highlights of a well–taken free–kick by their local heroes, leaves indelible mark with memories for a life time."
Photo Credit: www.thenff.com