Sauti Sol's #LiveandDieinAfrika Bus crashes into a Truck leaving Driver Dead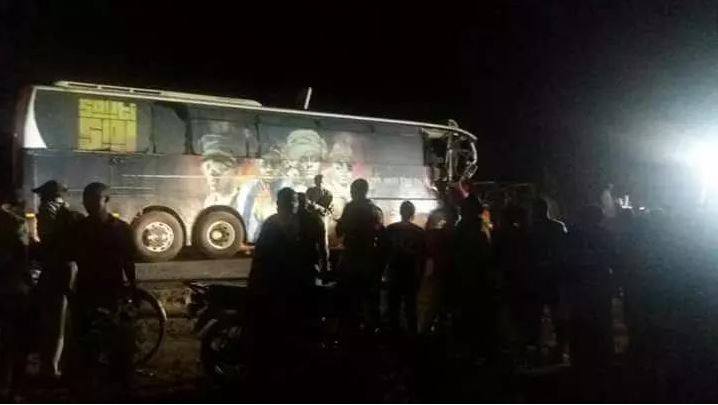 A bus belonging to Kenyan afro-pop band Sauti Sol crashed into a truck in Kenya yesterday leaving the driver dead and two others injured. None of the team members were however involved as they are currently in Lagos on a media tour. Confirming the news on their official Facebook page, they said:
Our hearts go out the families and friends of the driver of the #LiveandDieinAfrika branded bus who passed away following a fatal road accident yesterday. Thank you all for your concern. None of our team members was in the bus. Everyone is safe and sound. However we'd like to pray for the quick recovery to the injured passengers who were travelling from Malindi.

Photo Credit: Facebook – Sauti Sol