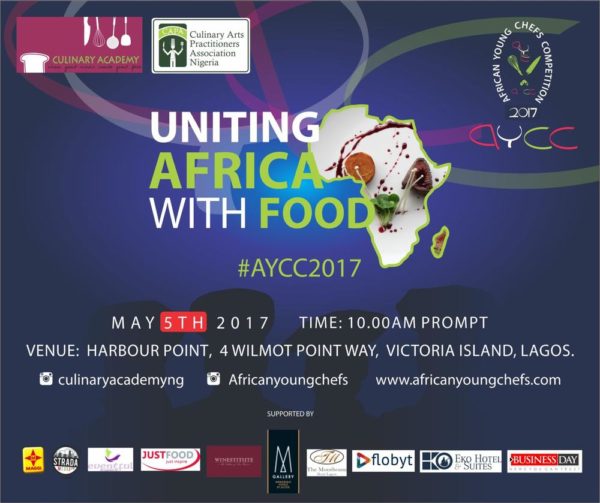 Come 5th of May 2017 at the Harbour Point,  in Victoria Island, Lagos, Ten African Chefs from Five countries across Africa will battle for the Title, African Young Chef at a competition which is the brainchild of Chef Tiyan Alile and hosted by the Culinary Academy Lagos. Register at www.africanyoungchefs.com to attend this event.
Date: Friday, May 5th, 2017.
Time: 10.00 am.
Venue: Harbour Point, 4 Wilmot Point Way, Victoria Island, Lagos.
Entry: N2,000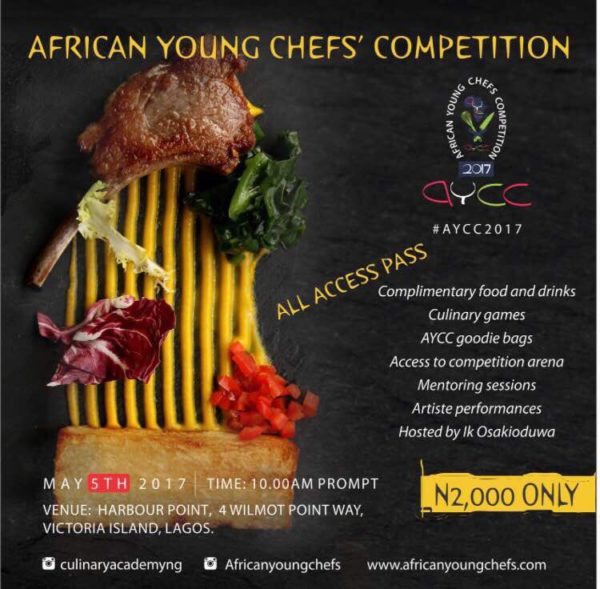 Hosted by TV screen favourite, IK Osakioduwa, the event, themed Uniting Africa with Food, promises to be a world-class event .offering, lots of entertainment, experiential food activities, networking and mentoring sessions. Alongside the competition, AYCC is also a platform for young chefs, caterers and all food enthusiasts to network with colleagues in the industry and engage with African's finest chefs in mentoring sessions.
For more information visit www.africanyoungchefs.com and  follow the hashtag #aycc2017 on social media platforms; Instagram, Facebook and Twitter.
African Young Chefs' Competition… Uniting The Continent With Food