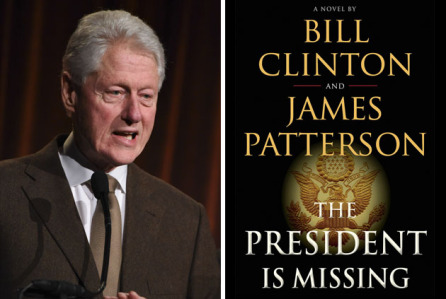 Ex-President of  the United States, Bill Clinton is teaming up with one of the most successful authors in the world James Patterson to write his novel named The "President is Missing."
Publishing company Little, Brown and Company tweeted the news on Monday,
Thrilling James Patterson news! @JP_Books @billclinton @AAKnopf https://t.co/aveYvyuW06

— Little, Brown and Co (@littlebrown) May 8, 2017
Bill Clinton said in a statement, "Working on a book about a sitting President — drawing on what I know about the job, life in the White House, and the way Washington works — has been a lot of fun."
"I'm a story-teller, and President Clinton's insight has allowed us to tell a really interesting one. It's a rare combination," Patterson said in a statement release.
The pair has been friends for more than a decade and it seems like the perfect combination. The novel will be published jointly by Alfred A. Knopf and Little, Brown and Company in June 2018, according to a press release from the companies.
Photo Credit: CNN