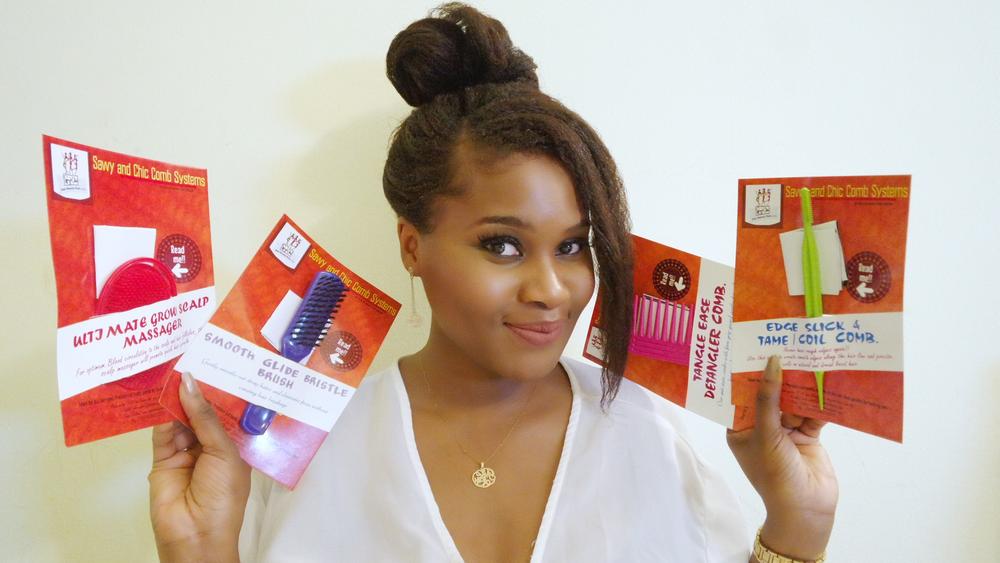 Today's #BNFroFriday interview features Daboju Ogboru. Daboju describes herself as a "Hairpreneur". She started her hair care blog called naijahaircangrow.blogspot.com 6 years ago and then opened a brick and mortar hair care centre called Savvy Chic Hair Beauty Hub in 2013 comprising of wholesale/retail hair care products, accessories, in salon services and an e-commerce platform for hair and beauty products in Nigeria.
Daboju spoke to BN Beauty about her business and her first book, which launches on Children's Day this Saturday. It is a children's hair care journal titled My First Hair. Congrats Dabs!
…
BellaNaija: Why did you choose to go into the business of natural hair?
Daboju Ogboru:  I love hair care, I enjoy seeing the reaction people have when their hair starts responding to hair care treatments. When I started my blog, the intention was just to blog about hair care but as time passed, it was a natural progression for me to start a business in this field because as more ladies read my blog, I started getting requests from them for hair care services, product requests, where to buy what… and seized the opportunity to turn it into a registered LLC.
Recently, due to the numerous poor hair and scalp conditions I have come across at my salon, I decided to pursue a certification in Trichology (a branch of medicine/cosmetic study focused in depth on the hair and scalp). I took the course, passed the examination and achieved a certification from the American Association of Drugless Practitioners as a Trichologist. I hope to use the vast knowledge I acquired to help a lot of women dealing with hair loss/alopecia, hair thinning and poor scalp conditions.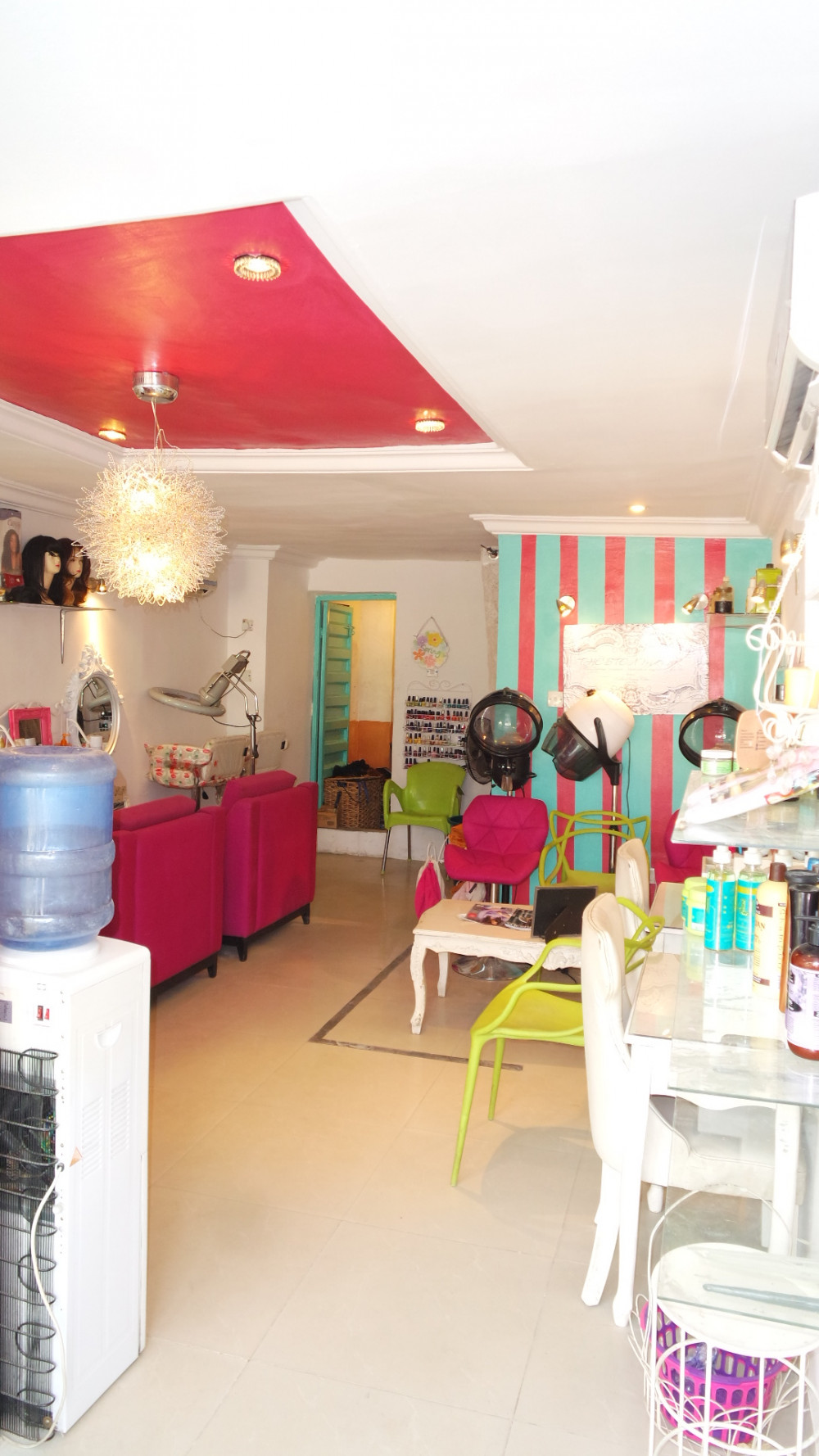 BN: Do you attend to customers with relaxed hair in your salon?
DO: Yes I do, years ago, I coined this phrase ''Hair care is hair care'' which means that in my opinion, the general procedure for caring for hair – so that it stays healthy and strong – is generally the same regardless of whether you relax it or not. I also find that a lot of salons where relaxers are done still fail to follow the correct procedure. Women suffer scabs and burns giving relaxers a bad name.
At Savvy Chic, we ensure that we give a different experience to ladies who relax their hair, by taking certain precautionary steps to protect the section that is already relaxed and following the allotted time given on the relaxer box to touch up the new growth.
We also do what is called a 'Texlax' where you purposely under process the new growth with a relaxer so that it still maintains quite a bit of texture. This has proven to make the hair less prone to breakage and brittleness caused by the chemicals in relaxers.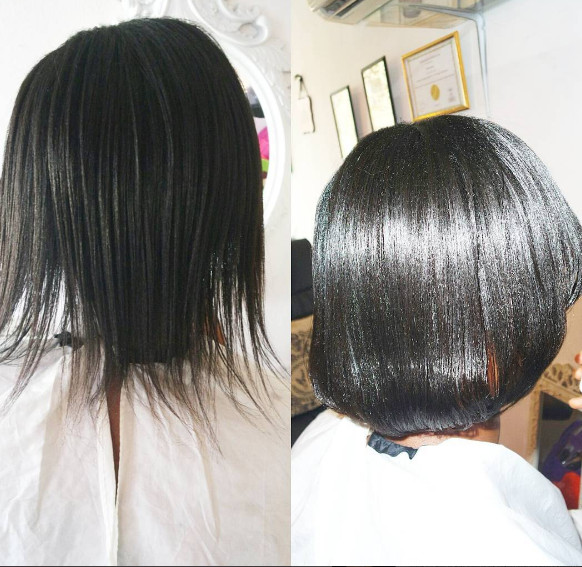 BN: How has the natural hair community changed in Nigeria in recent times?
DO: The community is thriving, ladies are becoming more confident about leaving their afro hair out, creative updos and braid styles are springing up, we are even having an exciting number of celebrities like actresses, singers flaunting their kinky hair on the red carpet and for public appearances.
As an entrepreneur, I think the most exciting aspect of this new wave is that an industry is being established and empowered, kitchen beauticians are moving from the kitchen to mass production and manufacturing of hair products like types of whipped butter, herbal shampoos/conditioners, style puddings with ingredients sourced here in Nigeria. 
BN: Have you noticed any trends amongst Nigerian naturals?
DO: The Puff has to be the most popular hairstyle sported by Nigerian Naturals, it's very easy and quick to achieve and looks good on most people! Another popular hairstyle is called two strand twists, for occasions, most adventurous naturals with medium to long hair will attempt a sophisticated updo.
Most Nigerian naturals don't joke with their whipped shea butter which is a staple product for sealing in the much-needed moisture Nigerian naturals crave.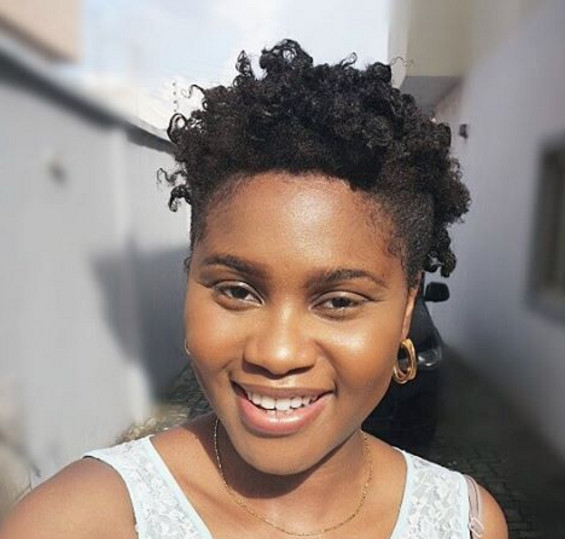 BN: How do you cater to the growing community of natural hair in Nigeria? 
DO: Right now, I have the hub (Savvy Chic Hair Beauty Hub) in Lagos and I have a branch of it in Port- Harcourt solely for retailing hair products. Fortunately for my blog and e-commerce website, I am able to reach women all over the country and to transact business with them regardless of the distance.
I also have several stockists all over the country who stock our brand of hair accessories. Since 2013 I have held an annual hair meet up called the Naija Hair Can Grow Salon Day Out where I host different hair and beauty brands, we have hair talks with hair bloggers, a hair competition, hair enthusiasts come to shop, network and gain knowledge! It's so much fun!
BN: What are the pros and cons of the natural hair business?
DO: The pros would be women realising that their own version of beauty is acceptable thanks to the awareness created by our products and services. The cons, since it is a budding industry, setting pricing for products and services as well as standards has been challenging, most products we use are organic hence expensive which affects the pricing of our services.
Training stylists to adjust from basic hair care practices to healthy hair care practices like using less heat, finger detangling, working in small sections, is an ongoing process that can sometimes be challenging.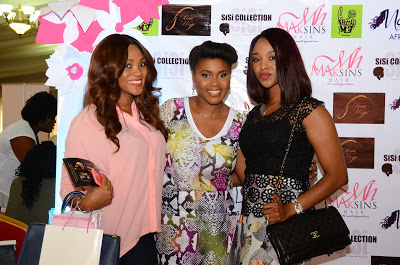 BN: One thing you wish other entrepreneurs knew 
DO: Collaborate more, fortunately, most owners of natural hair salons, hair bloggers are cordial with one another but I'd love to see more 'industry events' with a collaborative effort. Though there's a quarterly natural event called 'Naturals in the City' that's been going strong for years, the Naija Hair Can Grow Salon Day Out I mentioned earlier are examples of collaborative events. I'd love for there to be even more of such events centred on networking, education/training, trend presentations etc. This types of events help to form strong bonds which will push the industry forward.
BN: Shout-out some of your favourite beauty entrepreneurs
DO: Shout out to every member of NAHPAL- It's the Association for Natural hair practitioners and Locticians, every member owns a natural hair salon and we all support each other and share our experiences at our meet ups and in group chats. Huge shout out to our very own Nigerian hair care brands Like Natural Nigerian, Aweni, Nubian Roots, Ajali, Namaste Organics, R & R Luxury, Arami Essentials, African Naturalistas, Shanyi Organics just to name a few. These brands are putting out products that make me proud to be Nigerian.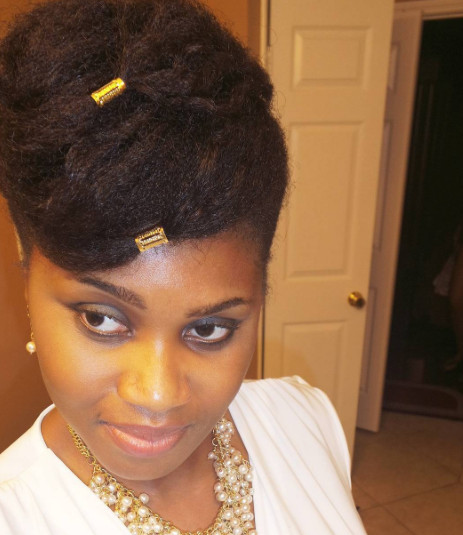 BN: What tips do you have to help make hair grow faster?
DO: My tips for hair growth include, CONSISTENT moisture replacement to the hair strands because Afro hair tends to dry out very easily thanks to our weather and this can lead to brittleness and breakage. Moisture replacement can be via regular washes/ Co- washes (conditioner only washes), using a leave in conditioner/ hair moisturiser daily then sealing it with oil/hair butter so the moisture gets retained, regular deep conditioning treatments.
Other consistent practices for hair growth include regularly scheduled trims to avoid split ends, protein treatments to help strengthen the hair, protecting the hair especially the edges by wearing a satin sleep cap while sleeping and avoiding hair styles that tug hard at the edges or cause tension and friction along the scalp margin.
The key to hair growth is CONSISTENT care with the right products and techniques.
BN: Is it possible for products to become less effective, if so what do you do when your staple becomes less effective?
DO: I have had clients complain that some products no longer work for them and this is possible. Some companies tweak their formulas from time to time and this may affect the results on a client to client basis. Therefore, I always recommend that clients check the ingredient list of products you use, while it does not tell you the quantity of each ingredient contained in a product, it can tell you when an ingredient has been removed or replaced by another in a product you use. It will also inform you about what ingredients your hair likes, so if a staple product becomes less effective due to such tweaks, you simply look for another product with your preferred ingredient list and use that instead.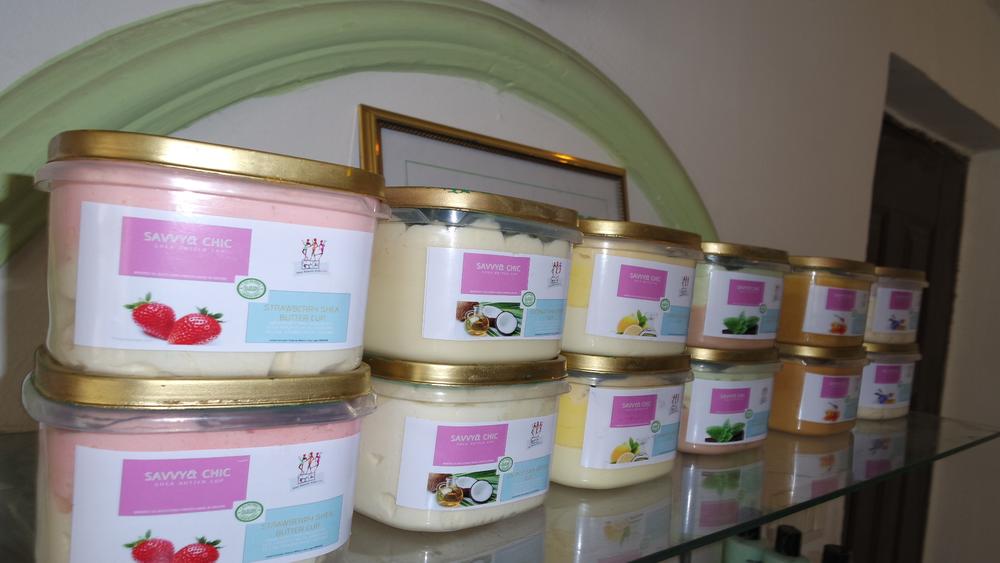 BN: What are your thoughts on trimming?
DO: Trimming the ends of the hair is a precautionary measure used to stop split ends from either split further or split at all and is advised to be done on schedule every few months. Trimmed ends as mentioned earlier tangle less resulting in less breakage.
BN: What are your thoughts on protective styling?
DO: Protective styles done properly will help prevent over manipulation of the hair which leads to unnecessary breakage. With protective styles, the focus should be tucking your ends which are the oldest part of the hair away. ''Protective styles'' that tug hard at your edges like Ghana weaving or make you abandon your hair for months like million braids are not exactly protective!
BN: What's your favourite protective style to recommend?
DO: I like a good bobby pin only roll and tuck up do. Simple but sophisticated looking.
BN: What's your quick solution to a bad hair day?
DO: A bun and some Eco Styler gel on my edges.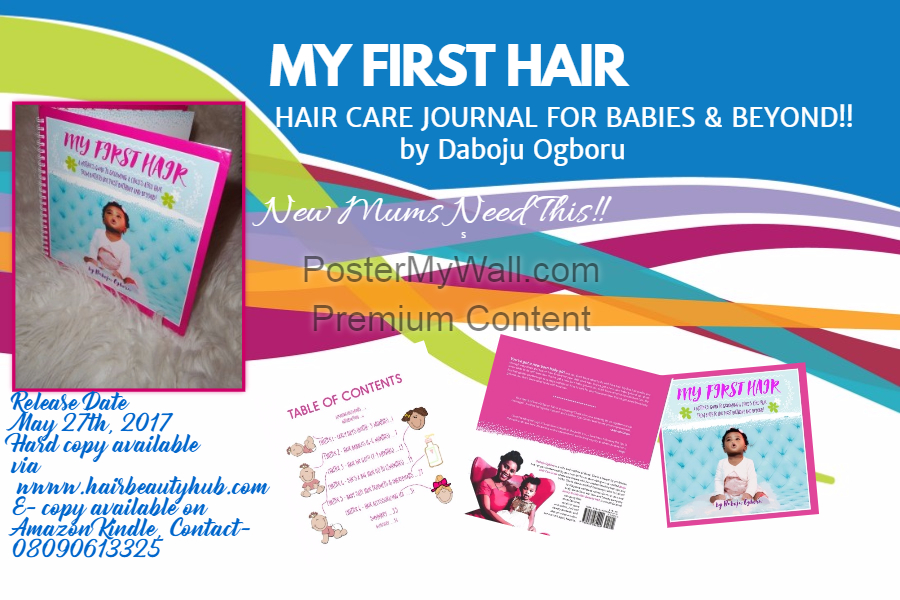 BN: How do you balance your passion with your everyday life?
DO: Balance for me is essential as I am a wife and mum of three and run a business that caters to so many women. I have learnt to compartmentalise my day. I have time set aside for blogging, time for the kids to play and for homework, time for cooking and chores and time to wind down the hubby. I work on business agendas and most projects very late at night when the house is quite and everyone is in bed. I think it's always good to be fuelled by passion then work doesn't seem quite like work, take things at your own pace. Be flexible and prayerful as that will make you sensitive to God's directions.
BN: What Inspired your book?
DO: When I first became a mum, I ensured that I had a firm grip on my baby's major concerns like feeding, bathing, sleeping and so on but when it came to hair care, I found that I was failing woefully. Thankfully, I had a boy and by the time he was 6 months old, he got his first hair cut which was more or less a trim because he had lost all the hair at the back at that time, two years later, my second son came along and  I noticed that the story remained the same, his hairline was completely gone and he had gaps everywhere, forcing me to give him his first hair cut again at just six months old!
In 2015, I finally had a baby girl and this time I was determined to change the story! I decided to actively care for her hair using proven techniques and tricks I had mastered over the years from being a hair blogger and a certified Trichologist and to my greatest joy, her hair responded!! Her hair line stayed full, she did not have occipital alopecia (the gap at the back of the hair that most babies have) and she did not suffer from any form of scalp conditions like cradle cap, eczema or psoriasis!! Her is lush, healthy and causes a stare from admirers all the time!! This interactive journal compiles all the steps I took in grooming her hair from birth to her first birthday and beyond.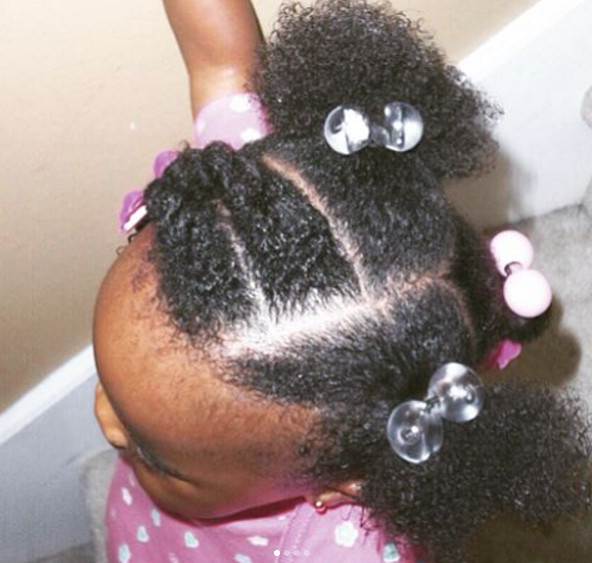 It makes a perfect keepsake for your daughter as it has provisions for you to record all her major milestones like her first steps, first tooth, first real food, on the "Baby's Firsts' pages provided, there is a cute picture frame page provided to be used to stick a picture in to record her first birthday and an entire glossary of words you can teach her!!
This journal makes a lovely gift for little girls ages 0 -5 years, it is an easy read with simple sentences and straightforward delivery of hair care tips and tricks.
BN: What was the most difficult part about writing your book?
DO: Honestly, I didn't find writing this book particularly difficult because the subject of the book which is Haircare is my passion, the tips I share in the book are tips I share on a daily basis when people contact me for advice on caring for their hair. I was more excited than anything because I get to see first hand how the tips I share in the journal will impact mums finding a solution for their daughter's hair
BN: When you started writing, did you get stuck at some point on what to talk about?
DO:  I didn't get stuck with regards to the subject matter per say, where I found myself stuck was on how to properly convey in words, what are otherwise practical hair care procedures and techniques in a simplified manner for the reader to understand.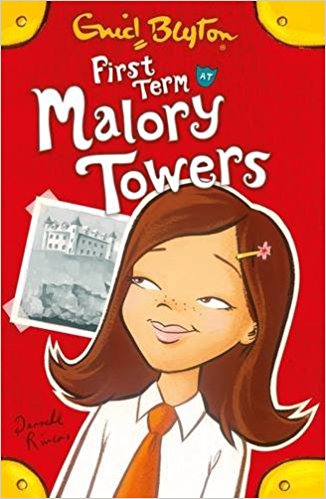 BN: What is your favourite children's book
DO: What is your favourite children's book- As a child, I read a lot of Enid Blyton books, the Malory Towers series she wrote about fictional boarding schools was my all time favourite! Reading them as an eight-year-old made me look forward to going off to boarding school as though it was an exciting adventure.
BN: Do you try to be more original or to deliver to readers what they want?
DO: Do you try to be more original or to deliver to readers what they want? Originality is my watchword! I love to conjure up ideas that excite people and make them take a second look and I find that the only way to do this is to be original and authentic to your true being. Faking can only take you so far, my readers I feel will appreciate the authenticity of this journal.
BN: Have you considered being a Stockist for other natural hair products or considered making products of your own?
DO: We have stocked most of the brands I mentioned above and have made our own brand of satin sleep caps and pillow cases since 2013, we make whipped Shea Butter Cups, we also introduced a range of hair combs and a scalp massager last year which have done very well sales wise.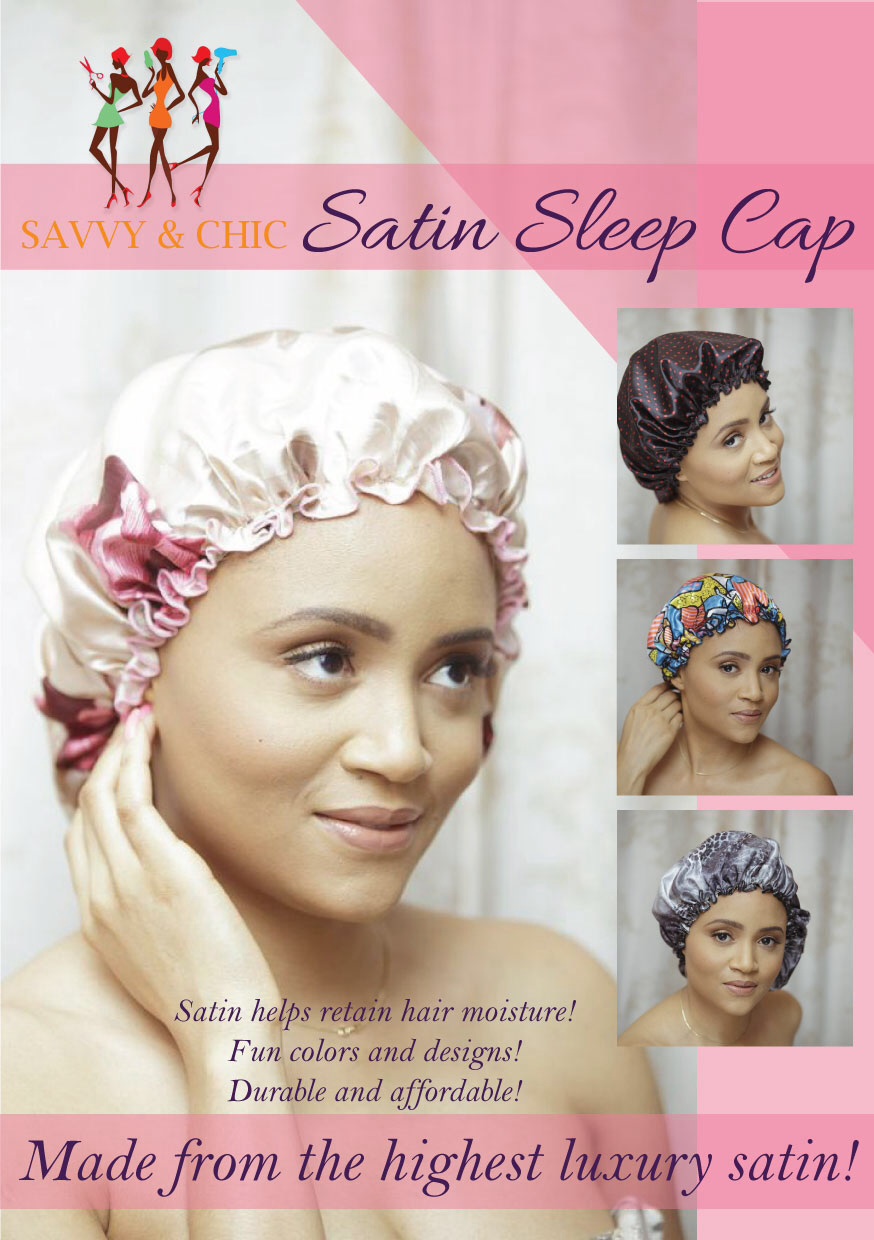 BN: What is your short and long term goal for your business?
DO: My Short-term goal for my business is to improve our services and continue to provide hair solutions to satisfy and expand our customer base. The long-term goal is for Savvy & Chic Hair Beauty Hub to be the destination for all things healthy hair care! We hope to expand our services, especially in the online space to cater to hair enthusiasts in Nigeria and all other parts of Africa. We hope to be the driving force to take Proudly Nigerian brands to export standards around the world.
BN: What advice do you have for a start-up natural hair business?
DO: My advice for start-ups in the natural hair business is to make sure there is passion for the business, do a lot of research on how to run a business and be profitable in the industry, keep training your staff and updating them on the latest hair solutions available. Carve a niche for yourself in the market. Savvy & Chic is known for our faux locs and crochet styles. The Naija hair can grow brand is known for healthy hair treatments and hair growth solutions. I may own the two brands but I don't force one on the other and have allowed them to flourish independently.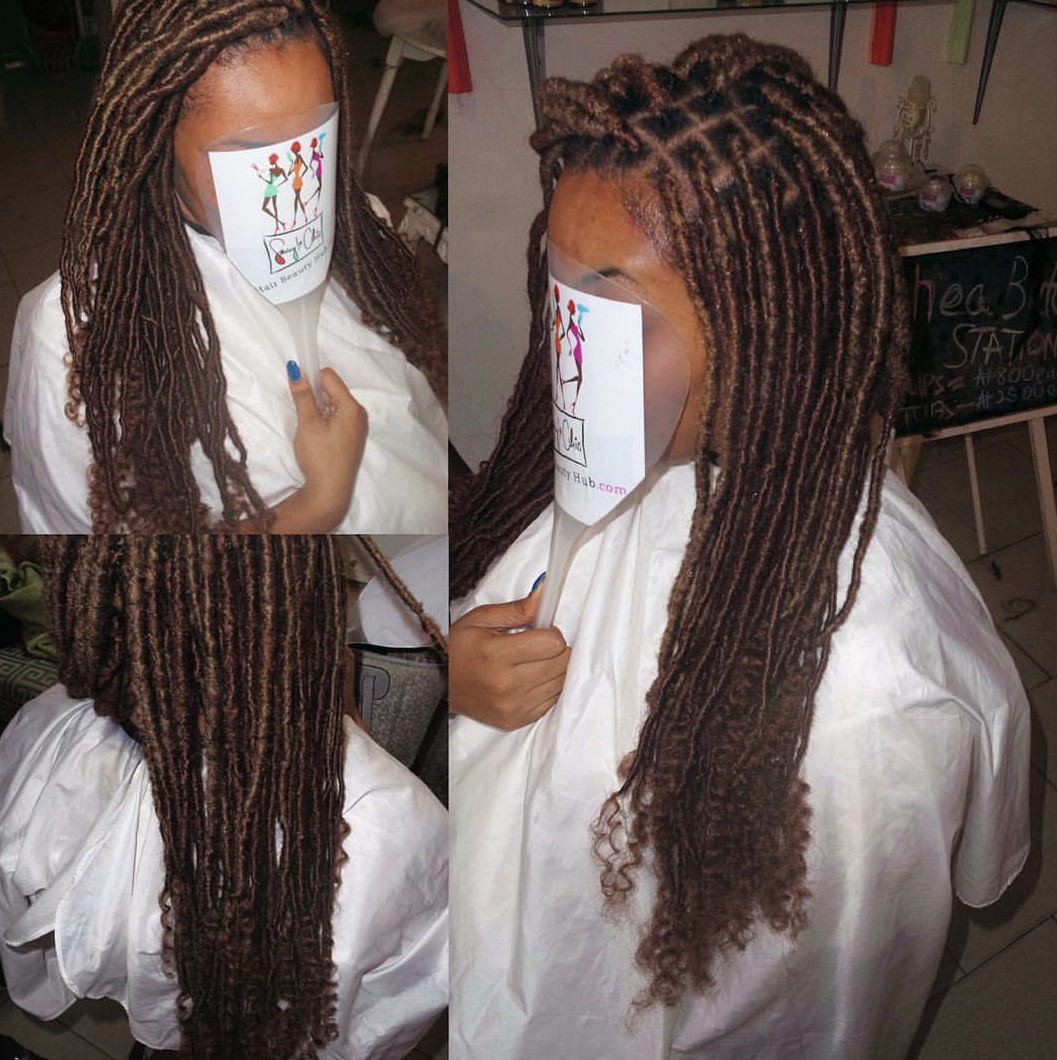 Which would you rather?
BN: Length or Health?
DO: Healthy always…long straggly ends with no life in them look pitiful
BN: Permed/Relaxed or Natural?
DO: Whatever works for the individual, just give the adequate care required for the way you choose to keep your hair.
BN: Shampoo or Co-wash?
DO: Either of them is necessary. Co- washes are for when your hair needs moisture and your scalp does not necessarily have build up. Use shampoo at least once a month to rid the scalp of the build up.
BN: Pre-poo or No Pre-poo?
DO: Pre- poos are great if you find the time…but I can live without them. Deep conditioning on the other hand? A Must!
BN: Oils or Butters?
DO: I like both but for naturals with thick hair, butters work better at sealing moisture because they are heavier than oils. You want to avoid using them on your scalp though to avoid build up, focus use on your ends.
BN: LOC or LCO?
DO: I tend to do the LCO method, Liquid Cream and Oil. I don't think there's a huge difference between the two, anyone you choose is fine!
BN: Braids, Weaves or Wigs?
DO: None…my preference is my hair. If I absolutely had to choose it will be big box braids.
BN: No heat, medium heat or heat all the way up?
DO: Zero heat!! Heat is a hair killer, the more heat you use the more danger your hair cuticle is in. If you must use heat on occasion, always use a good heat protectant.
Thanks for sharing your story with us, Daboju!
…
Don't forget to attend her book launch or get a copy for yourself, a mum or mum to be!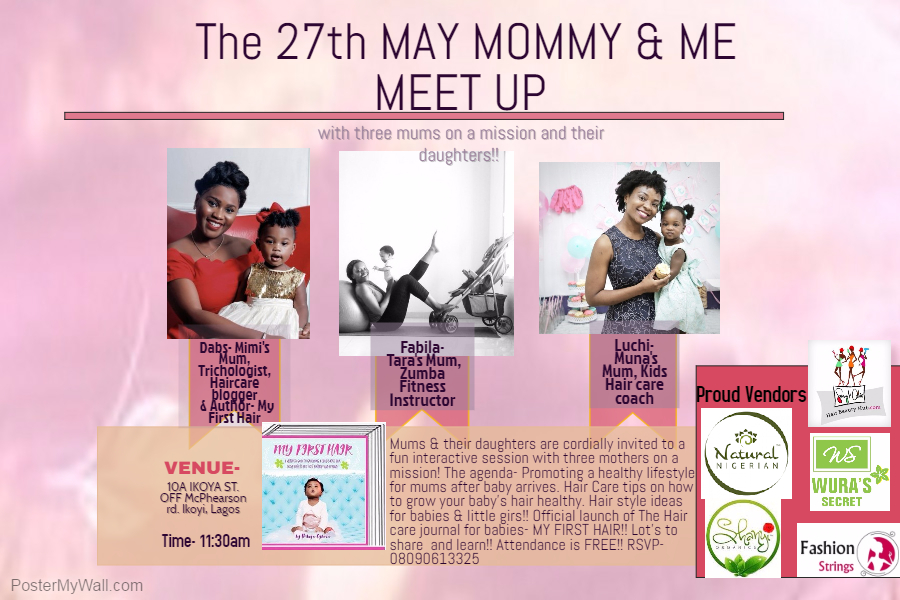 If you'd like to be featured on #BNFroFriday, tag us on Instagram or send an email to [email protected] and let's make it happen!
Have a great weekend, beauties!