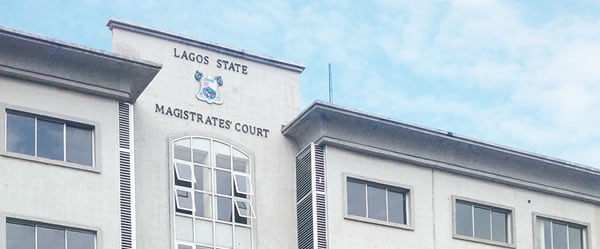 Five students of Ireti Grammar School, in the Falomo, Ikoyi area of Lagos State, have been arraigned in an Igbosere Magistrate's Court over alleged sexual and physical assault on female students of Falomo Senior High School last week.
One Michale Matthew had written about her experience on Wednesday where she said the scissors-wielding boys attempted to rape the girls in broad daylight. She said they'd torn the skirts and undergarments of the girls, adding that the girls would've been raped if not for the intervention of she and others.
Although the Lagos State Commissioner of Police, Fatai Owoseni had said that one of the students is 18 years, all of them were arraigned in a juvenile court.
"Appropriate charges will be taken to court not later than Thursday with the suspects. Issues of the ages of the pupils also come into play. Four of them will be taken to juvenile or family courts, but one of them, who does not fall into the category, will be arraigned in an open court," PUNCH quoted Owoseni as saying on Wednesday.
They were charged with four counts of unlawful assembly, breach of the peace, gross indecency and wilful damage.
The Presiding Magistrate P. A. Adekomaya prevented journalists from attending the proceedings.
Olaitan Soetan from the state Directorate of Public Prosecutions, represented the state and Jamiu Alapo, from the Office of the Public Defender, Ministry of Justice, watched brief for the victims.
The charges read in part:
That you, and others now at large, on May 4, 2017, on Norman Williams Street, Ikoyi, Lagos, in the Lagos Magisterial District, did conspire among yourselves to commit misdemeanour to wit;  unlawful assembly.

That you, and others at large, on the same date, time and place, in the aforementioned magisterial district, did commit act of gross indecency by forcing yourselves on a girl.

That you on the same date, time, and place did unlawfully and wilfully damage a school skirt valued at N1,150, thereby committing an offence punishable under Section 35 of the Criminal Code, Law of Lagos State, 2015."
The students pleaded not guilty and were admitted to bail in the sum of N500,000 each with two sureties in like sum.
The case was then adjourned to June 14, 2017.
Since they could not perfect their bail conditions before close of work on Thursday, they were remanded at Borstal Institution, a youth detention centre, in Adigbe, Abeokuta, Ogun State.