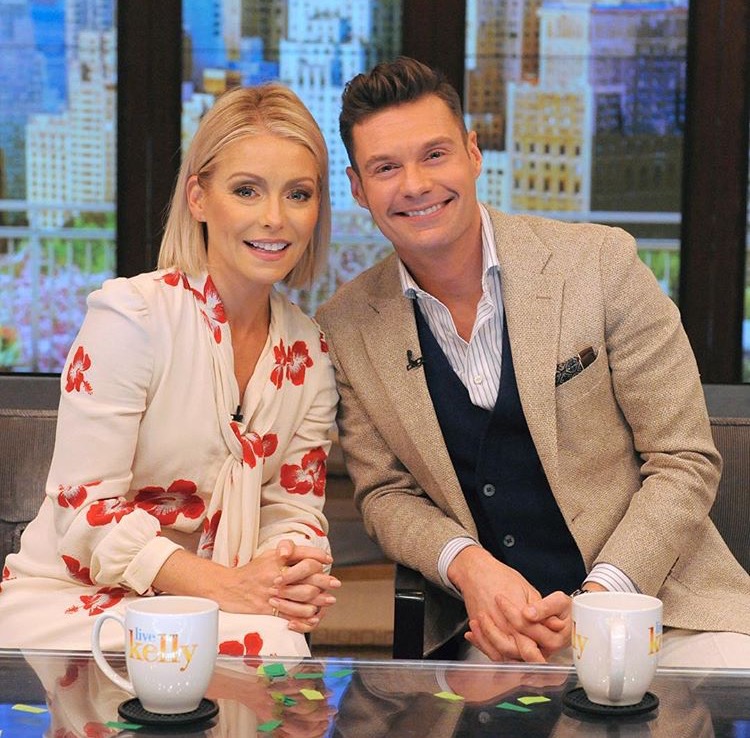 Ryan Seacrest has been revealed as Kelly Ripa's new co-host for LIVE almost exactly a year after Michael Strahan's departure.
Ryan and Kelly took to their social media pages to make the announcement
So excited to join this show!! @KellyRipa crushes every morning… one of my favorite people ever #livekellyryan

— Ryan Seacrest (@RyanSeacrest) May 1, 2017
Some celebrities took turns filling in as Kelly's guest co-host throughout the past year and were seen as contenders for the job. The list included Jimmy Kimmel, Jerry O'Connell, Anderson Cooper, Jussie Smollett, Common, Taye Diggs, Seal, Andy Cohen, Joel McHale, Josh Groban, Corbin Bleu and Kelly's husband Mark Consuelos – all of whom made multiple appearances.
Michael left his job as LIVE co-host in mid-May 2016 for Good Morning America.
His announcement to leave which came a month earlier than scheduled, caught Kelly by surprise. According to ENews, she was "livid" about being kept in the dark and boycotted the show for half a week. The show's network, ABC then apologized.
Photo Credit: @enews