One of my female friends has dated the same guy since convocation six years ago. Their love's the loud, expressive kind: trips around Nigeria, Ake Festival every year (pfftt…these artsy types), cupcake deliveries. The works. The lovey-dovey attitude is sweet and all but you know what's more constant than the sweet words? Their erratic breakups over the silliest things.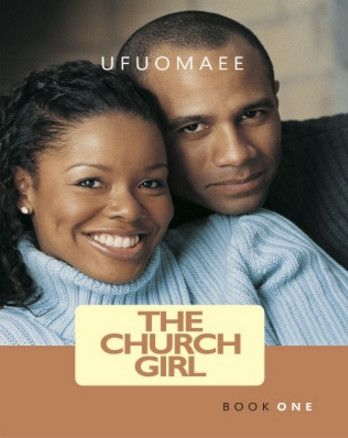 Reading about the couple (Ifeanyi and Mary) in Ufuomaee's The Church Girl reminds me of these dear friends. With two engagements broken off, a pregnancy from an ex-girlfriend, betrayals everywhere and parental opposition to their union, Ifeanyi and Mary constantly seemed to be headed for Rockyville. Sure their breakups were about more legit stuff, but it was a crazy emotional ride even for me.
When they first met, Ifeanyi was a womanizer. Mary wasn't interested in him because, c'mon, how many girls still stick around after hearing a guy is a player?  Well, many actually.  Plus, he isn't exactly a Christian brother. Mary's from a "humble" background and isn't looking to waste time on random guys. Since her parents' death when she was sixteen, she's been the breadwinner for her three brothers.
After meeting again at the NYSC camp, Mary becomes interested in Ifeanyi. Several months later, he accepts the gift of salvation and asks Mary to marry him even though she's pregnant for her pastor who has been financing her family since her parents' death.
Too much drama, right? Tis' some telenovella stuff.
Ifeanyi's ex conveniently shows up at the engagement party and she's pregnant, too. This last pregnancy leads to the first major breakup. There are two more engagements before the world rights itself for them.
The only thing that assured me these two would make it through their troubles was the fact that their love was grounded in much more than the love of Queen Idia masks or bohemian communes. It was rooted in their common belief and trust in God. It was a love built on biblical principles.
Author Ufuomaee decided to look beyond the somewhat simple structure that's dating so we got a book two which showed how Ifeanyi and Mary's marriage survived cheating and betrayal.
You know, it's easy for people to assume that strong Christians never fall into temptation but that's a lie. I think it's almost harder for them because they realize they're constantly fighting and sometimes forget the devil is not subdued by human strength but by God's grace.
With this story, it's pretty easy to see how placing God in charge of everything allows life fall in place for those who love, believe and obey His word. Trusting Him helps us weather the storm and lets us see there's a rainbow ahead.
Ufuomaee's The Church Girl is an uplifting story which entertained as well as educated me on how to commit to God in all aspects of my life.  It's hard sometimes, but as Christians, it's important we understand there's only so much we can do in way of managing our lives. With each passing day, we have to learn how to let God be God.
There are so many ways to learn more about the power we have as Christians. There's the Bible, fellowship with other Christians, and, of course, a good old book like Ufuomaee's The Church Girl to help with a great, relatable example. Grab a copy here at the OkadaBooks Store! It's an excellent book for understanding how to handle relationships.
Chiamaka Onu-Okpara is a freelance editor with an absolute love for anything weird. When she isn't wading through punctuation errors, she binge-watches cartoons and writes speculative fiction.
Send her a friend request on Facebook
Email her at [email protected]