KLM Nigeria Launches 'Celebs Around Town' Campaign with Kunle Afolayan, Adekunle Gold, Kate Henshaw, AY & Rahama Sadau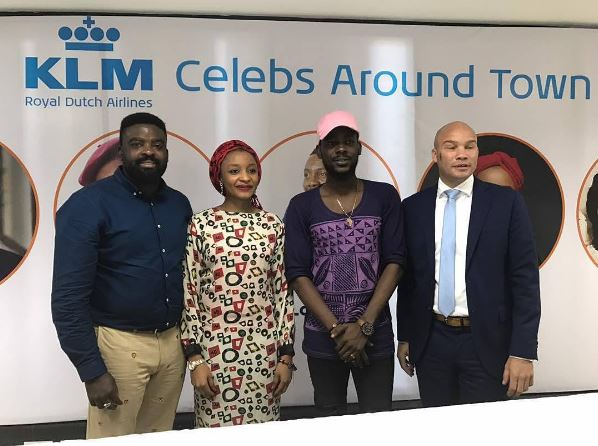 Yesterday, KLM Royal Dutch airlines introduced a new Campaign tagged "Celebs Around Town" which will be run throughout the month of June. The aim of this project is to highlight some destinations in Europe and the United States of America.
To make this interesting and interactive, KLM is collaborating with Nigerian celebrities who will be showcasing the most interesting sights and hang-outs in the cities they visit through video posts and live interactive sessions on KLM's social media platform as well as theirs.
The cities that will be visited include Manchester, Rome, Berlin, London, and New York. While our celebrity tour guides are Adekunle Gold, Kate Henshaw, Rahama Sadau, AY and Kunle Afolayan.
Adekunle Gold will be exploring Manchester, while Kate Henshaw will be flying off to Rome, Rahama Sadau to Berlin, AY to London and Kunle Afolayan to New York.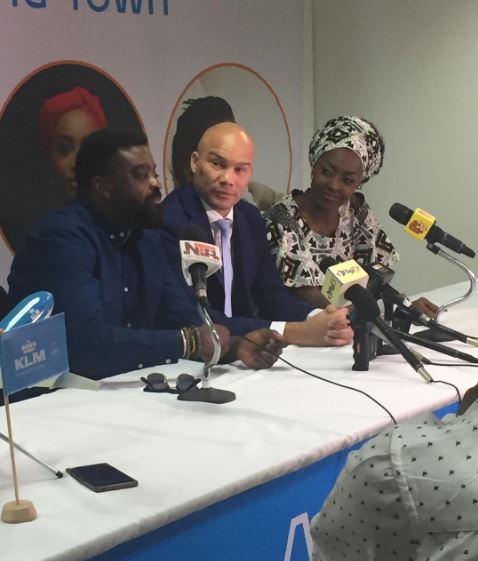 Arthur Dieffenthaler, the Commercial Director, Air France-KLM Nigeria & Ghana said: "KLM's global ambition is to be the most innovative customer-oriented network carrier in the world, hence we always aim to put our customers first.
In KLM Nigeria we have asked ourselves the question 'How can we translate this into a Nigerian context?' In order to do this, we have selected five individuals who we believe really embody these ambitions. They are innovative and have a good relationship with their fans. I am sure this would be a unique experience not only for the celebs travelling but also for their fans"