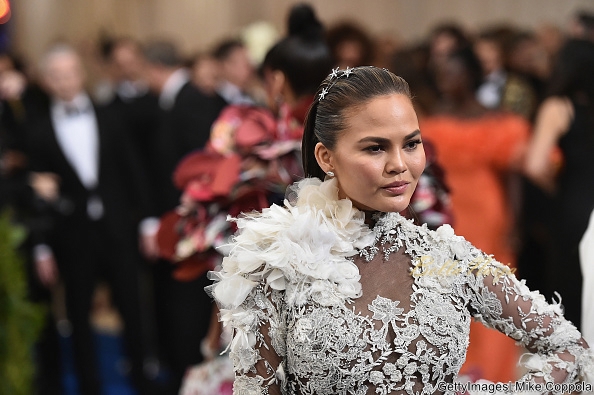 Being one of the most relatable mom and model in Hollywood, you can always count on Chrissy Teigen to tell you the truth about her life and almost anything.
Yesterday, Chrissy celebrated her new makeup palette with Becca Cosmetics and during a presentation of the new palette, a group of beauty editors sat around a kitchen table with the model. As the editors showered her with praises about her gorgeous round cheeks, Teigen talked about how people always ask her if her cheeks are real or implants.
They're real, she promised, but the rest of my face is a different story. "Everything about me is fake except my cheeks," she said with a laugh as she pointed to her forehead, her nose, her lips: "Fake, fake, fake."
Later that evening, the tabloids had already carried her joke literally, and she took to twitter to clear the air the only way Chrissy knows how to.
Reminder to never ever joke, ever (I did do the armpits, no regrets except it clearly came back) pic.twitter.com/89mHXGE1Hc

— christine teigen (@chrissyteigen) May 5, 2017
You think I'd have this ass if I'd done extensive work? Like who would ask for this ass. ?

— christine teigen (@chrissyteigen) May 5, 2017
Photo Credit: Chrissy Teigen