Accident in Ikeja leaves Passengers Wounded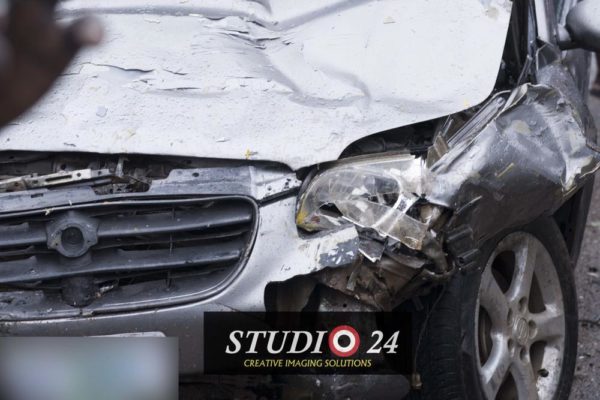 At about 10.30 AM, shortly after the rain in Lagos Tuesday morning, a serious accident occurred at Allen Avenue, Ikeja leaving some passengers wounded.
A Nissan car driving at top speed was reported to have hit a commercial bus popularly known as "danfo" from behind. The driver of the Nissan, who reportedly had the "Learner" sign on his vehicle, lost control of his break.
The passengers sitting behind were said to have sustained major injuries. The Lagos state emergency ambulance responded swiftly and took away some of the wounded victims.
See more photos below: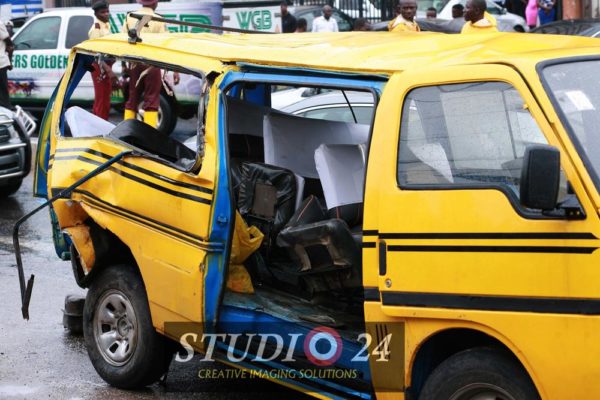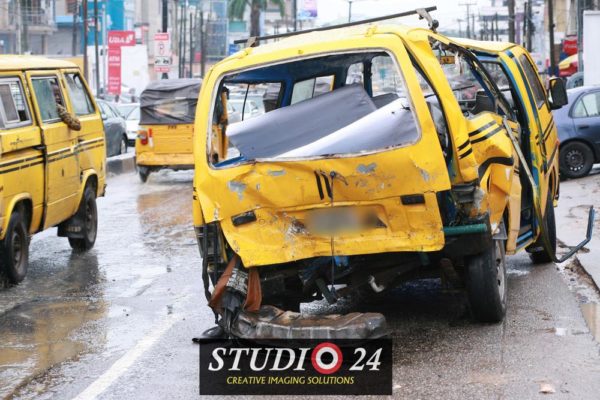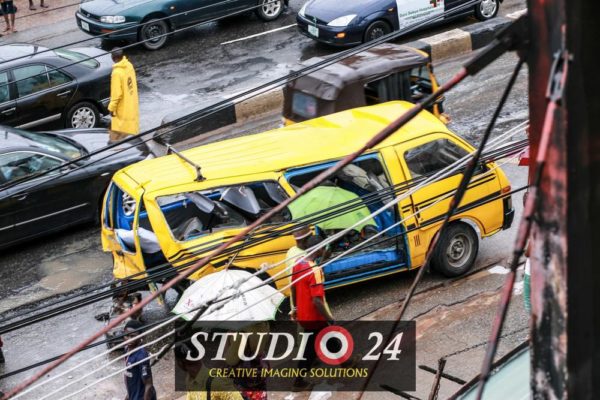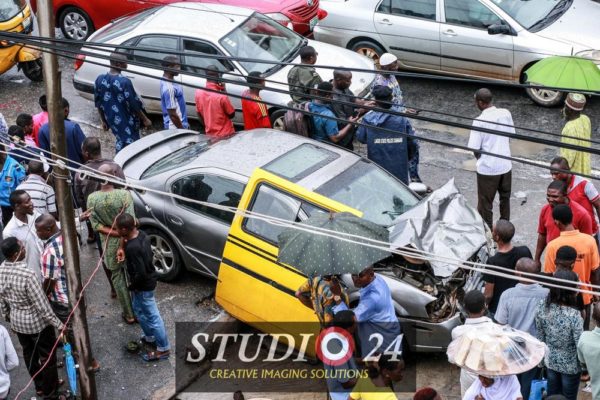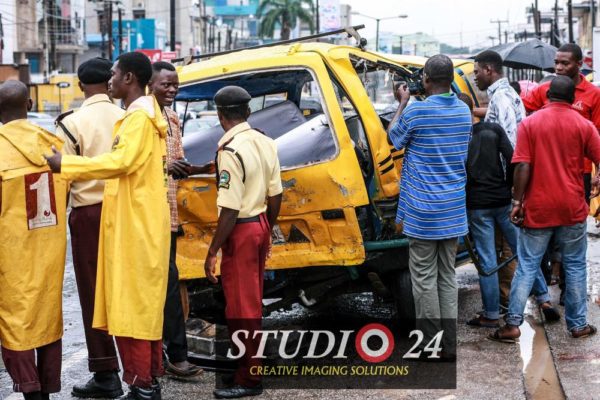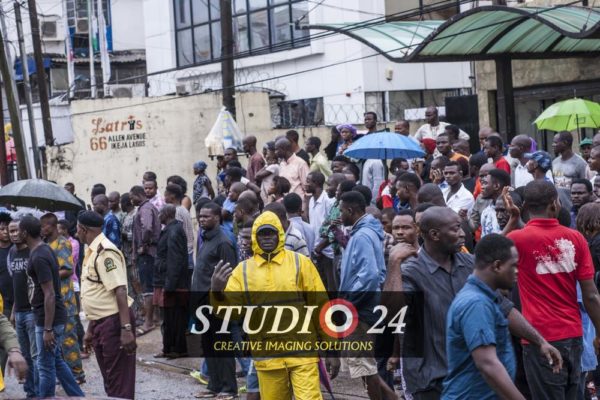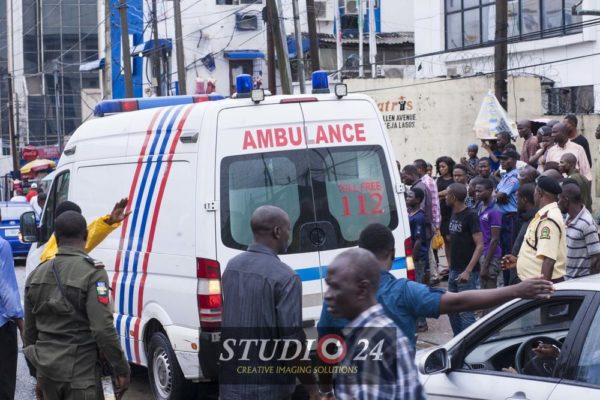 Photo Credit: Studio 24