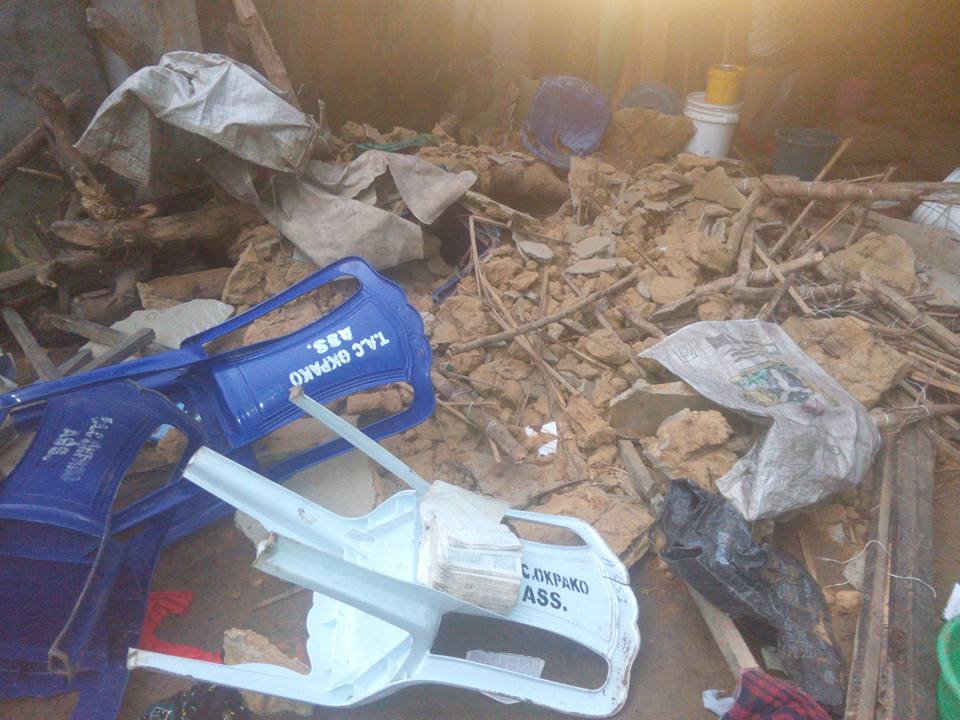 Two people have been reportedly killed after a conflict arose between Hausa traders and certain youths in Onne, Eleme LGA of Rivers State.
Vanguard reports that churches and mosques were vandalized after the youths, reported to be members of the local government task force, accosted the Hausa traders, asking them for tax payment.
According to an eyewitness, a free-for-all ensued after the traders refused to pay the tax, angering the youths.
A member of the task force group died during the skirmish, which led to the youths killing one of the Hausa men and burning down a mosque.
A Facebook user Ledisi Menegbo on Monday night posted photos of a church the Hausas in the community attacked after the clash.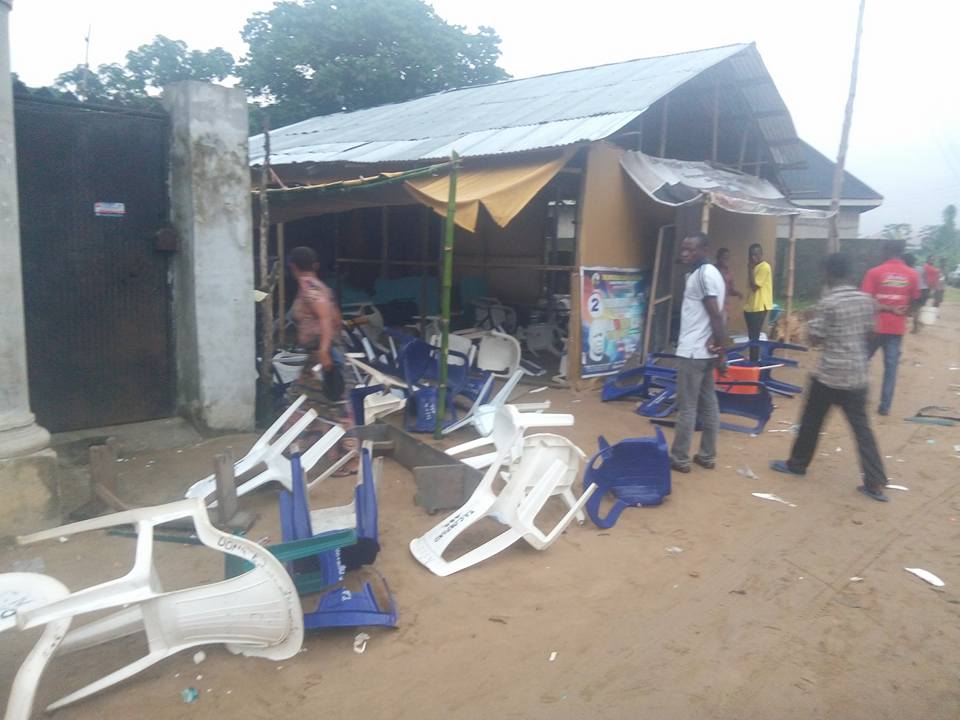 In the post, Ledisi stated that the Assemblies of The Apostolic Church, Okpako was attacked during a revival. He said that the church members suffered machete and knife cuts, the hoodlums destroying the church building and cars, and making away with sound equipment and chairs.
Speaking to the press, the Public Relations Officer of the State's Police Command Nnamdi Omoni said, "We are aware of the incident, but I am yet to get details of what happened. We have swung into action and our men have been deployed to the area to maintain calm. We are investigating the matter; we will make the report available as soon as we are through."
Photo Credit: Facebook | Ledisi Menegbo