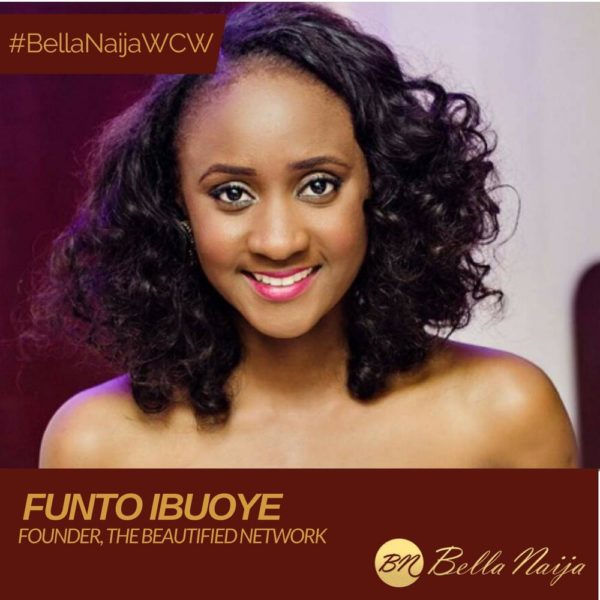 What started as series of beauty tips shared via BlackBerry Messenger (BBM), in no time evolved into a book on outward and inner beauty, and then an organisation for women empowerment and personal development, to an annual conference where women discuss purpose and fulfilling their greatness.
It started with one woman, Funto Ibuoye, who began learning about Makeup in 2011 during her NYSC year. She didn't stop at making people up after she became a professional, but proceeded to sending tips to her contacts on BBM.
She didn't just send tips for looking beautiful physically, but also for developing a beautiful personality, and these tips evolved into a book – BEAUTIFIED; Every Woman's Guide to True Beauty – which she launched in 2013.
"Funto is passionate about nation building and helping women live up to their full potential. She strongly believes that the empowered woman is one of the greatest assets of a thriving society/nation," she says of herself.
Funto founded The Beautified Network, "a for-purpose initiative with a mission to raise women who will live up to full potential and consequently transform their immediate societies."
The organisation holds two events every year – Beautified with Funto which holds in January, and Becoming Conference, which holds in July.
The organisation has reached hundreds of women through its offline events that began in 2015 and more than 20,000 others via social media and their other online platforms.
She left her job as an accountant to focus on Marketing/Brand Management and she has transitioned to Interior Design, still in line with her passion for making people and things beautiful.
She enrolled for a course on Interior Design after which she founded Five28 Interiors in 2016.
She is married to Gospel musician Gaise, and they have a child together.
For inspiring women, young and old, to fulfill their greatness and live their best lives, Funto Ibuoye is our Woman Crush Wednesday this week.