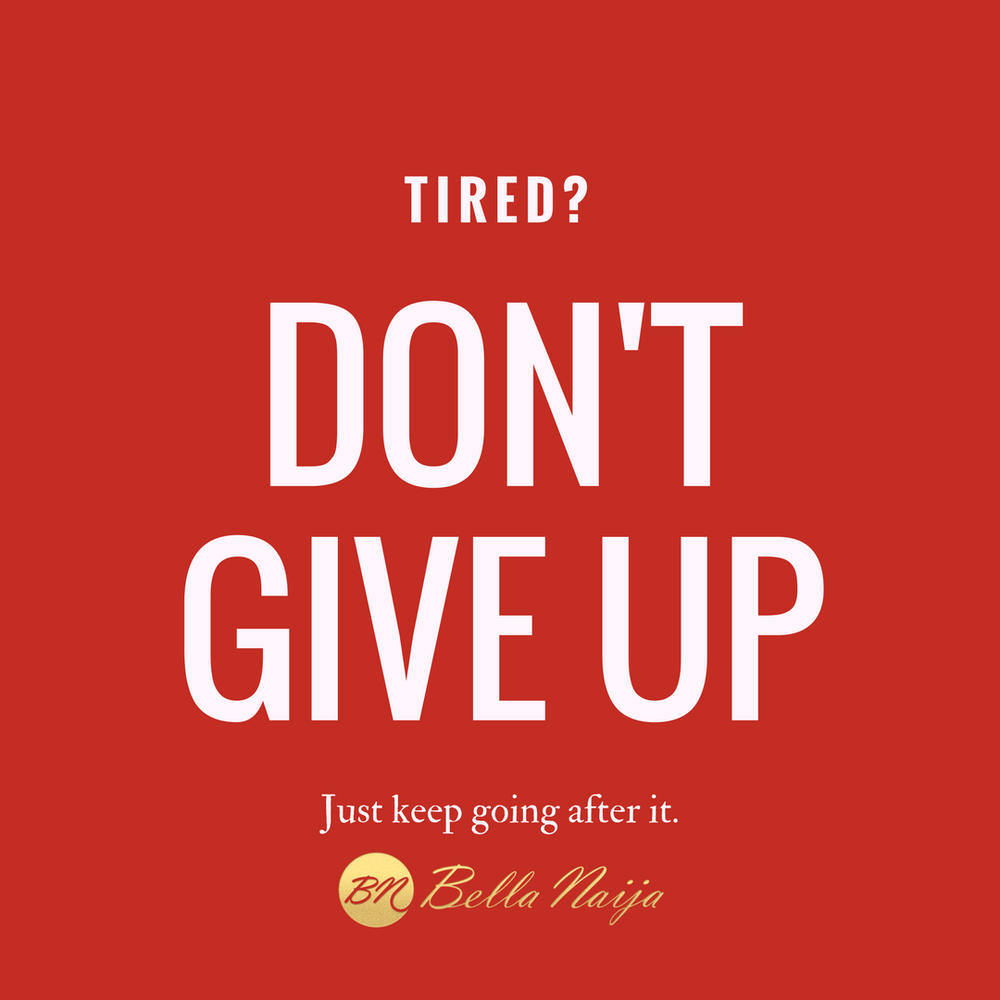 Hello BellaNaijarians!
Get to the finish line no matter what. Even if you fail, re-strategise and continue the journey, maybe through another route.
If you are tired, you need rest, not discontinuation… continue the journey.
Sometimes stopping may be the best option, but never lose sight of the vision. Go back to the drawing board, arm yourself with better knowledge and determination… and continue YOUR journey.
Cheers!