BellaNaija Celebrates Academic Excellence: Buchi Ogbonnaya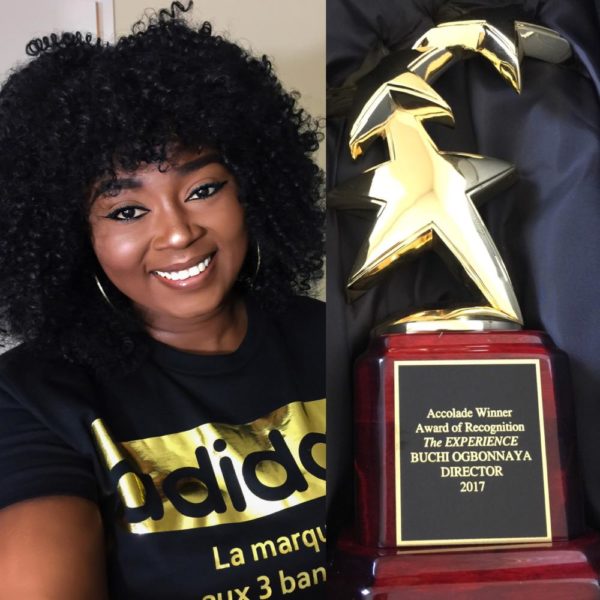 It's that time of the year when BellaNaija presents  "Class of 2017" to you. We called for submissions by graduating students who had excelled in their course of study. We acknowledge the fact that everyone who has graduated this year is a winner. We, therefore, want to celebrate people who have gone over and above the norm. People who have gotten meritorious distinctions and awards from their institution of study. We hope that you are inspired and we look forward to receiving more entries.
We're kicking off this year's series with Buchi Damilola Ogbonnaya's inspiring story. Self described as introverted, Buchi is the only girl in a family of three children. Buchi is a sickle cell survivor who excelled in her academic pursuits, through all the difficulties with her health.
Buchi's ability to continue to put in the work, strive and subsequently achieve her goals, is simply #Goals!
***
About Buchi
I am a filmmaker. I recently earned my Master's degree in Film Production from Full Sail University, Florida.
I know it sounds cool, but my journey hasn't been so easy. Before I tell you all about my journey, here's a little bit about myself. I am from Abia state, in the eastern part of Nigeria. Just in case you are wondering where the 'Damilola' is from, my mum is Yoruba and my dad is Igbo.
I really like to be by myself. I am a home buddy. I LOVE to stay indoors. Watch movies, cook (which I really enjoy), and gist with my mini/handful of friends. All of these are what I consider fun aside making movies of course.
However, if I had to go out you'd find me at a mall (most likely perfume, clothes or shoe shopping), and when I am not at the mall, I'm either at a park or at the movies.
Path to Success
My journey hasn't been anything close to easy. I like to say that my journey can be likened to that of a roller coaster, it might sound cliché but it's the truth. Before finding my niche in filmmaking as a director and cinematographer, it was a bit of a struggle for me trying to joggle every aspect of filmmaking.
As in every field, there are always challenges, dealing with colleagues who look down on you for numerous reasons like; being a woman, your health, your choice of genre/s, and worse of all making you feel like you are completely dumb not just because you are black, but African.
Nevertheless, I wasn't about to let any of that stop me. Yes, there were times when I broke down and wanted to give up, but with God, and my parents by my side, I was able to get back up and push even harder.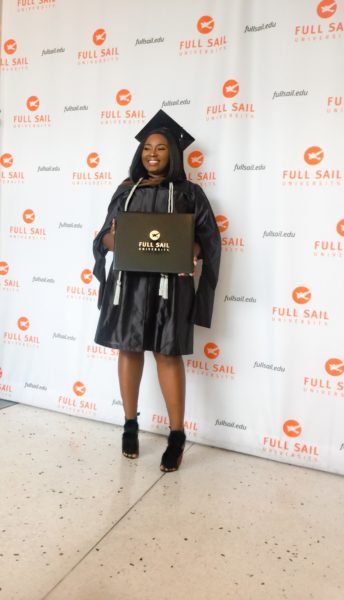 I am proud to say that not giving up was one of the best decisions I have ever made because, from my struggles dealing with my health issues (sickle cell), and Debbie downers in my career, I can boldly say that the sky has become my starting point. Not only did I graduate with a GPA above 3.5 out of 4.0, I was also awarded a Course Directors award for my graduating class in the course 'Directing Talent'.
Achievements and Awards
I was able to make it through an accelerated system of education and earn my Master's degree, despite all the other female students dropping out of the course due to how tough and rigorous it was. I stood my ground with prayer, faith and determination, I was the last female standing and the only female in my graduating class.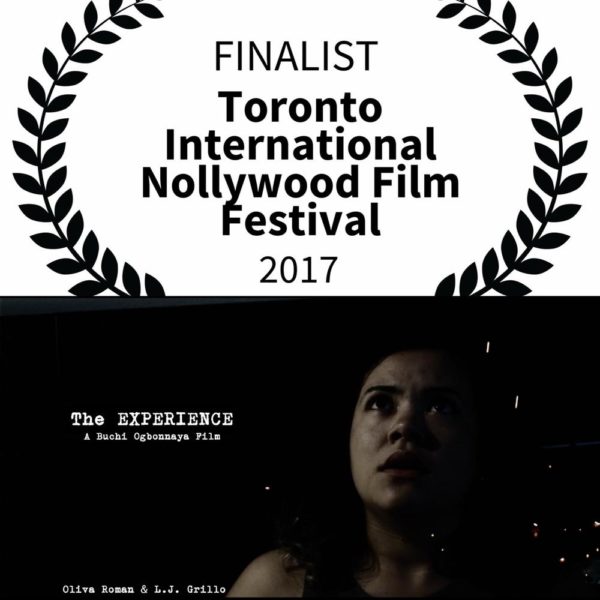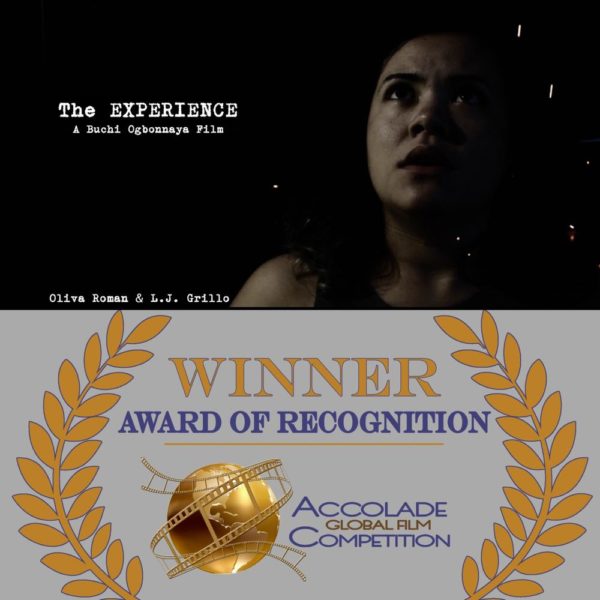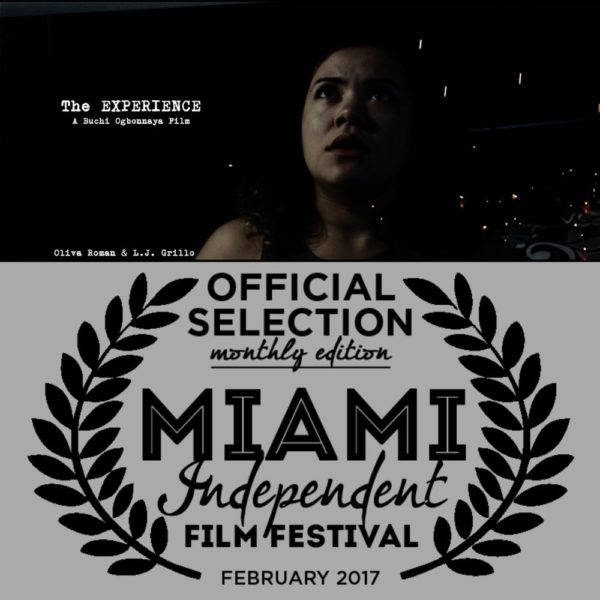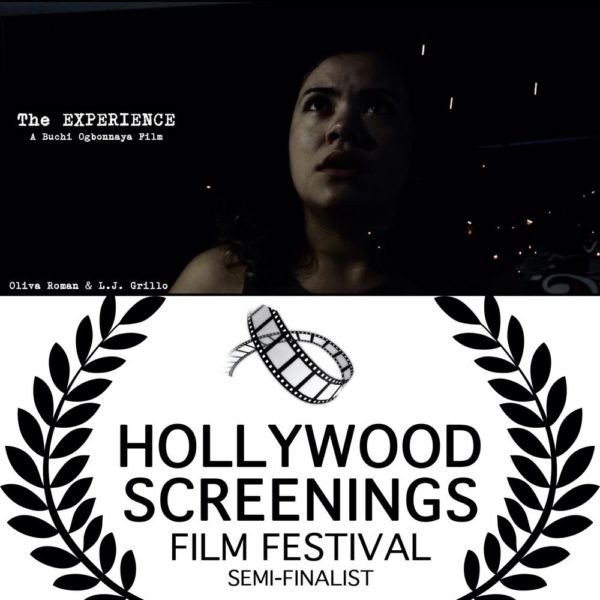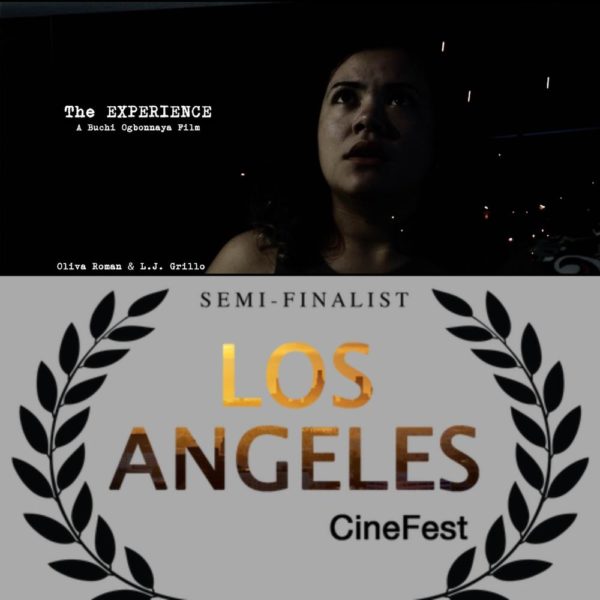 Despite the hassles of becoming a filmmaker here in the US, and considering the fact that I am not only African (Nigerian) but also a woman, who has been looked down on in this industry and amongst my peers. I was able to make a film that has been nominated 5 times in 5 different prestigious film festivals here in the US and Won an award.
I also won an Award of Recognition from the Global Accolade Film Competition for one of my short films titled "The EXPERIENCE", and was given a 24-carat gold statute made by the Oscar committee.
Finally, I just completed the production of my next film which happens to be the biggest production I have ever made. It is currently in post-production. This film titled "4:13", is a thrilling, exciting and motivational film, which aims to bring awareness to Sickle Cell Anaemia.
_________________________________________________________________________
If you want to be part of this inspiring and amazing feature or if you know someone who is part of the Class of 2017 who should be featured here, please send an email to features(at)bellanaija(dot)com. We look forward to reading from you and sharing your academic excellence.