StarTimes has got you Covered this June with the best of Bollywood Entertainment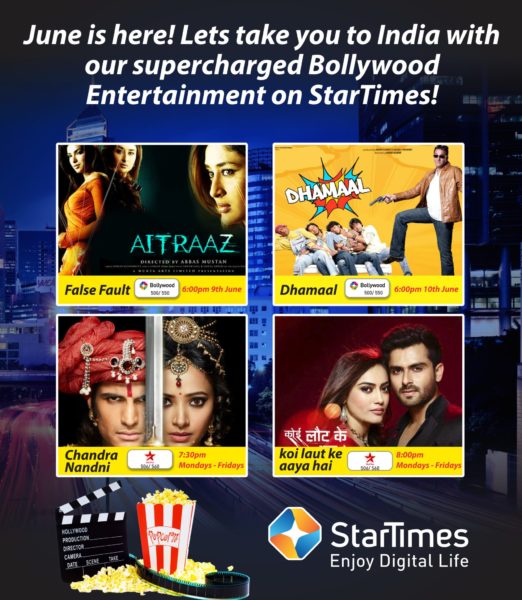 If you love Bollywood movies then get in here because StarTimes have got you covered with a hot line-up of the most entertaining shows for women's delight.
Enjoy False Fault on June 9 and Dhamaal on  June 1o at 6.00 pm showing on ST Bollywood CH 500 or 550 respectively.
Our favourite Chandra Nandni and Koi Laut Ke Aaya Hai thrilling series continues, watch new episodes every Mondays-Fridays on Starplus CH 506 or 560 at 7:30 PM and 8:00 PM respectively.
So make sure you stay connected to StarTimes, and get best of Bollywood shows.
Enjoy every moment with StarTimes!
————————————————————————————————————————–
Sponsored Content