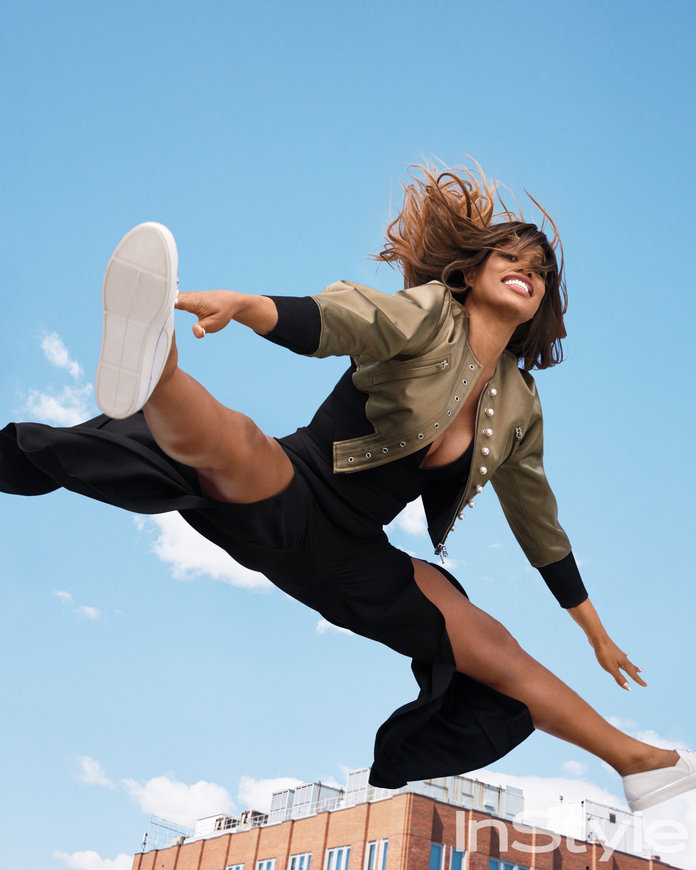 It is been four seasons of the critically acclaimed Netflix series Orange Is the New Black on our TV screens and we must say we have fallen for the lovely women of Litchfield's correctional facility.
In the series, we've witnessed Litchfield's female inmates tackle illicit panty-smuggling rings, addiction, and affairs galore. Last year, the dramedy (Drama Comedy) delivered the biggest cliff-hanger to date when Dayanara ( Dascha Polanco) grabbed a gun and aimed it at an abusive prison guard. When the show officially returns, expect to be plunged into a full-on riot.
For InStyle's July 2017 issue, Laura Prepon, Laverne Cox, Natasha Lyonne, Uzo Aduba, Danielle Brooks and Dascha Polanco get a temporary reprieve from Litchfield to model jumpsuits and delve into what goes on behind the scenes.
Read excerpts from the interview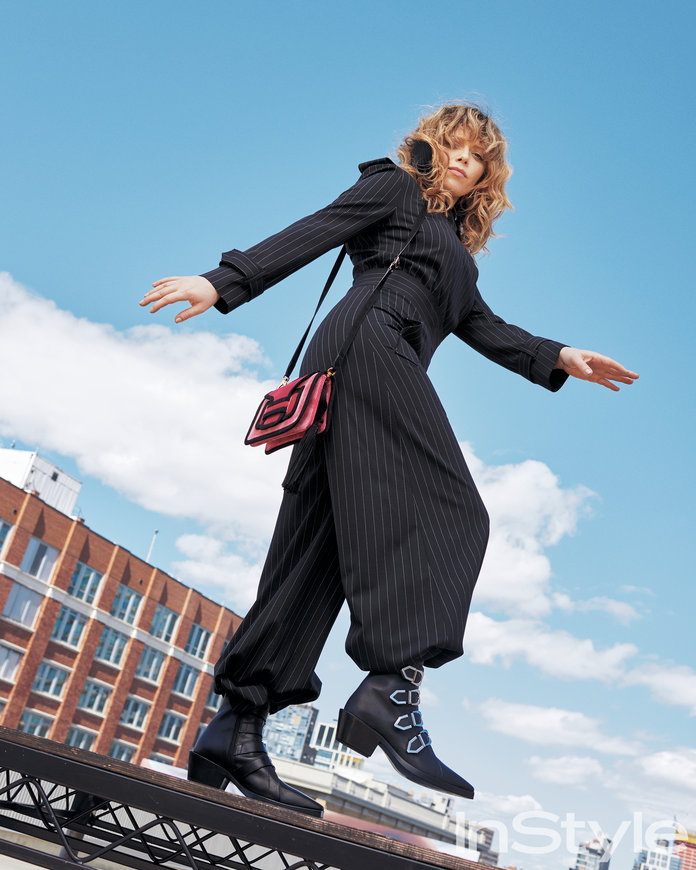 When was the last time you wore a jumpsuit before today?
Laura Prepon: I wore one to an event recently honouring Ted Sarandos, the CCO of Netflix. It was so cute, but now I could never fit into it. Someday after she's born [points to pregnant belly], I'll get back into it.
Laverne Cox: I love jumpsuits, but they're not practical because of the peeing thing. I have to pee now. I'm holding it.
Natasha Lyonne: I remember one time I was on a date—this was a while ago—in a Topshop jumpsuit, and I looked pretty cute, but I didn't come back from the bathroom for, like, 15 minutes because I was trying to zip it up. A jumpsuit is a two-man operation most of the time, which was great for later in the night. Just kidding. I didn't sleep with him. I'm trying to remember who it was, to be honest.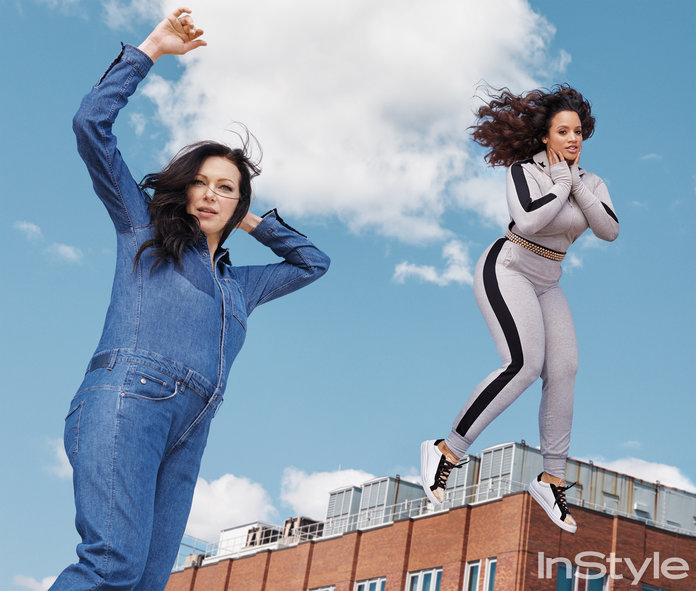 What would you miss most if you were in prison?
Uzo Aduba: My phone because I wouldn't get to FaceTime with my nephews. I would not miss social media at all. That'd probably be a gift. In terms of apps, maybe Postmates, but that's it.
Taylor Schilling: I would miss being able to listen to music. And books! And my friends. I'm so used to having immediate contact with anybody I'm thinking about on the phone. So it would really be phones that I would miss.
Dascha Polanco: Perfume. I would definitely miss perfume, like Tom Ford or Bond. [My character] Dayanara wears Bath & Body Works Amber body spray.
Danielle Brooks: Men. I'd miss having men around.
Prepon: Probably my homemade cold brew that I make every morning. We call it my coffee moonshine.
Cox: Fake hair. For me, that's my number one everything. I have many days without makeup, but if I leave the house, there's a piece of some kind of fake hair on my head. It's a ponytail, it's a full wig, it's a clip-in, it's a something. So some level of fake hair I have to have.
Lyonne: Root Beer, my dog. She's a Saint Laurent. Just kidding—she's a Maltipoo. I often lie to strangers and say she's a Rottweiler.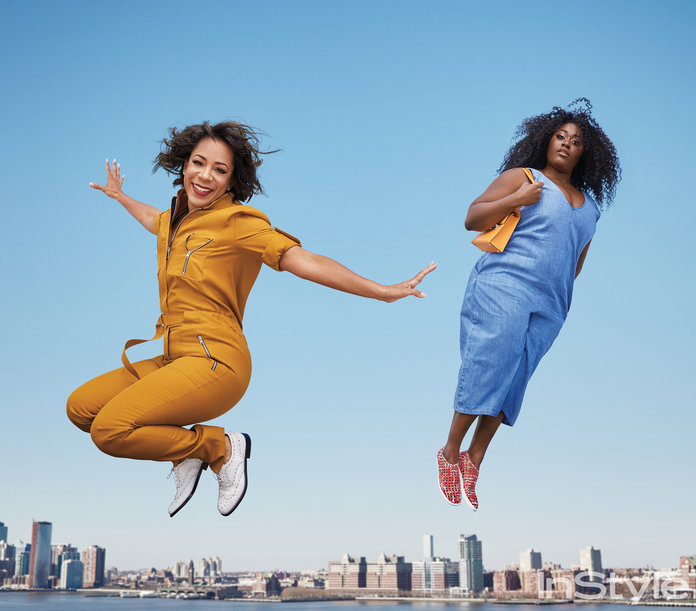 If you had to pick one cast member to drive a getaway car, who would it be?
Lyonne: If I had a crime to commit later today stealing some jumpsuits from downstairs, my accomplice would definitely be Prepon. I think she would be a great criminal IRL, which is a term I learned online. She's probably a great driver. Actually, I've been in a car with her. She's OK. Now that I think about it, she's not the best driver, but she's not terrible, and she'll do in this case.
Aduba: Dascha is that chick if you're like, "I am in Colombia. Don't ask me how I got here. I need you to come and get me," she'd be like, "I got you." Yes, that is the person you want to spend that dime on.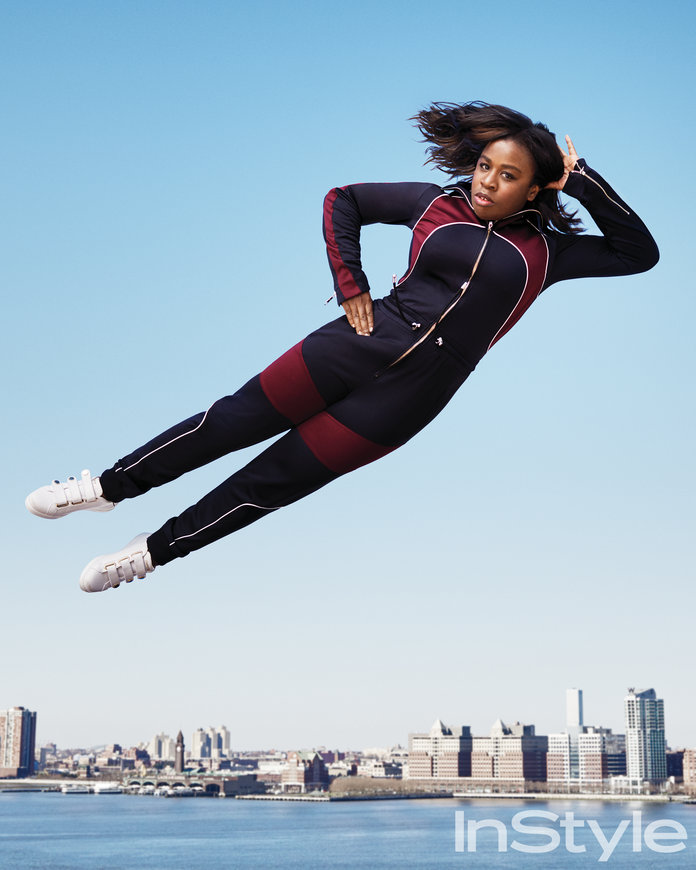 For more, pick up the July issue of InStyle, available on newsstands and for digital download June 9.
Photo Credit: Instyle