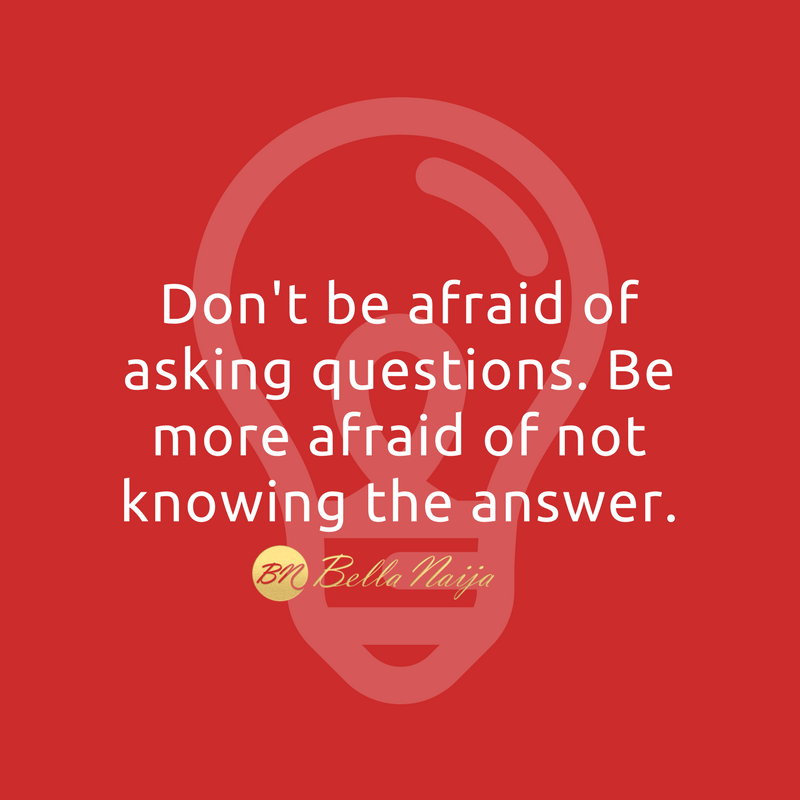 Hello BellaNaijarians!
Today and everyday, don't stop learning; don't be ashamed of asking questions as questions are the pathways to solutions and discoveries.
Strive to be ready/prepared at all times for the challenges that may come your way.
In the end, the knowledge you have and what you do with it is what sets you apart.
What questions are you asking?