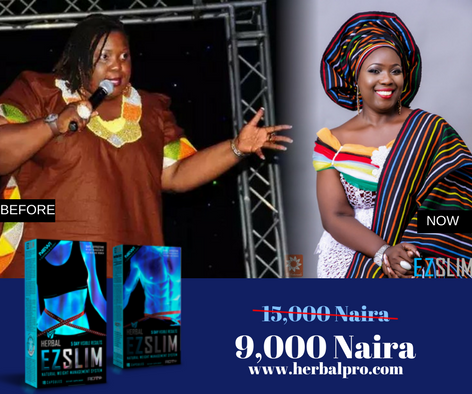 Just like Lepacious Bose, your weight loss will be SIMPLE, EAZY and EFFECTIVE! . EZ Slim is a herbal weight loss management system that helps you lose weight and maintain your weight loss. It detoxifies, increases metabolism, burns fat and improves your lifestyle. Best of all, there are no side effects.
To order your pack, click HERBAL PRO now.
For further information, contact Herbal Pro via email at [email protected], call us 0818 610 8888, WhatsApp +234 8183078888. Follow us on social media: Facebook @EZSlimNG, Twitter @EZSlimNG and Instagram @EZSlimNG.
To see more testimonies about EZ Slim, visit https://www.herbalpro.com/
To read more about weight loss and watch Lepacious Bose's Testimonies Visit https://www.herbalpro.com/blog/
——————————————————————————————————————-
Sponsored Content