It's Time to be the Real King or Queen of Binge! Catch Up your Favourite Series on DStv
Do you belong to the TV tribe who get all antsy when the end credits of your favourite series start to roll?  Because, instead of waiting for another week, you want to watch the entire show in ONE go. If so, you're in a good place with M-Net Binge Channel 899 on DStv.
M-Net Binge opens Saturday & Sunday by 10 pm for series fans to watch back to back episodes of the best shows or record with the DStv Explora to watch anytime. No ad breaks, no anguish.
Imagine spending entire weekends watching highly acclaimed series such as Vikings, Outlander, Game of Thrones, SuperGirl, Flash, The Catch and lots more. Thrilling, isn't it?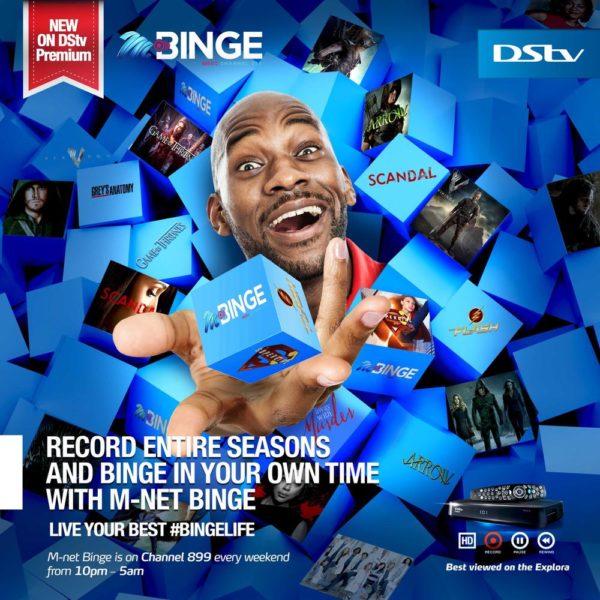 This Saturday, binge-watch 10 epic episodes of Game of Thrones S6 all through the nights on Channel 899 on DStv.
You can also earn bragging rights by winning the title of KING or QUEEN of BINGE by answering Trivia questions about your favourite TV series LIVE on Urban 96.5FM (Lagos) on Friday, June 30th at 7:45 pm. Make sure you really know your series and you could emerge the King or Queen of Binge in Lagos.
Stay connected to DStv Premium and Live your best Binge life with MNet Binge Channel 899
——————————————————————————————————-
Sponsored Content