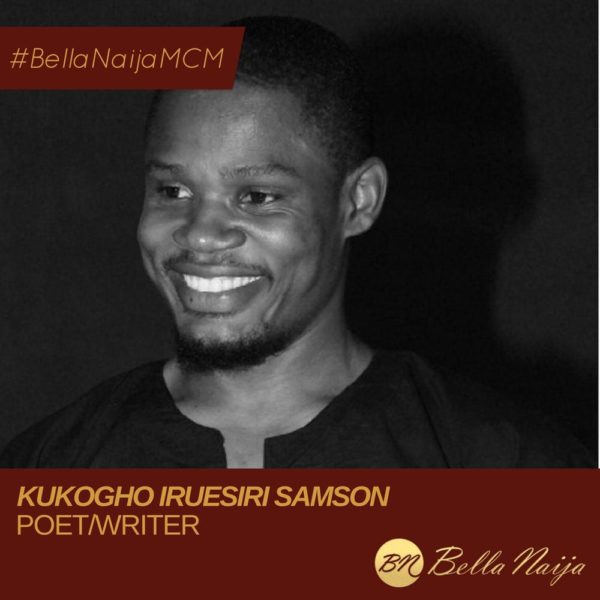 One thing has been constant in Kukogho Iruesiri Samson's life, and that's using words to effect social change.
Kukogho is not just a poet or writer, he is a leader who is empowering other writers, especially young, upcoming writers hone their skills and achieve their dreams.
The Mass Communications graduate from Ahmadu Bello University (ABU), Zaria, is the CEO of Words, Rhymes & Rhythms (WRR) Limited, a "publishing and educational institution, based in Lagos, Ibadan and Abuja. WRR is actively involved in promoting of Nigerian writing, acting as a support base for young Nigerian writers and offering traditional and self-publishing services, with preference to young, previously unpublished writers."
Kukogho didn't plan to start a company when the he started what evolved to be WRR Limited. He only wanted to effect social reorientation in young talents as well as create a platform for young writers to learn. So WRR started as a platform on Facebook and has grown to be a major player in the Nigerian writing and publishing industry, with focus on developing young talents.
WRR houses Authorpedia (its publishing arm) and WRR College of Poetry, which is "a virtual classroom (poetry college) for aspiring and established poets to rub minds. The purpose is to help give formal literature knowledge in an informal environment like the social media."
WRR undertakes several intervention projects to support young writers. They include: Brigitte Poirson Poetry Contest, WRR-Caprecon Green Author Prize, Albert Jungers Poetry Prize, Eriata Oribhabor Poetry Prize, WRR #YouthNGAGE Initiative.
He has several years working experience in print and online journalism, working in Media Trust Limited and Ringier Nigeria, owners of Pulse Nigeria. In both companies, he rose to the level of Editor.
Kukogho is not just a writer/poet, he is also a photographer and is the owner of KIS Photography.
In 2012, Kukogho won the Orange Crush 1st Prize for Poetry. He was also honoured as the Best Poet in Nigeria 2015 by Nigerian Writers Awards.
In 2016, he made the Nigerian Writers Awards list of 100 Most Influential Nigerian Writers.
Kukogho is the author of What Can Words Do? and I Said These Words (2015).