Send money from the UK to Nigeria using Tranzfar, the world's first Nigeria-only money transfer service. It's a Safe, Secure and Reliable service that guarantees Low Fees and Great Exchange Rates.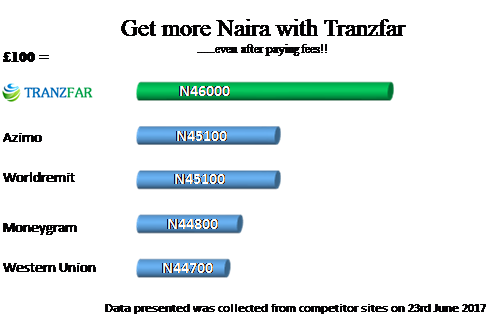 With Tranzfar, customers can transfer a maximum of £60,000 a month and mininum of £10 a day plus transactions are FREE until Friday, June 30th, 2017.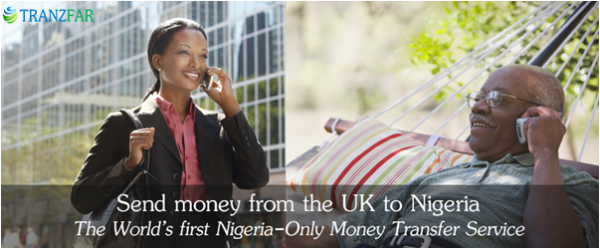 Send money direct to any Nigerian bank account with a maximum one-hour delivery time. Money can be sent via te Tranzfar website and mobile application (download app) using Online Banking.
——————————————————————————————————–
Sponsored Content