Renowned Author Chimamanda Ngozi Adichie has become the first Nigerian to be awarded the Mary McCarthy Prize for her thought-provoking novels and charismatic public presence.
The Mary McCarthy Prize in short fiction includes a cash award, publication of a collection of short stories, standard royalty contract and a short novel or novella.
She attended the Mary McCarthy Prize in Bard College as a special guest.
Chimamanda's first novel Purple Hibiscus published in 2003 won the Commonwealth Writers' Prize and has been translated to over 30 languages.
Her second novel Half of a Yellow Sun (2006) won the Bailey's Women Prize which is the world's top prize for female writers.
Her novel Americanah (2013) received the National Book critics Circle Award including many other recognitions like been in the list of the New York Times' Top Ten Best Books of the Year.
Her most recent book, a Feminist Manisfesto in Fifteen Suggestions or Dear Ijeawele, was published March 2017.
Chimamanda is also a recipient of MacArthur Foundation Fellowship and was recently conferred with honorary degree from Haverford College and Williams College.
To the ceremony, she wore the Nigerian Brand Zohi Taglit leather stripped jumpsuit with wide legged bottoms and flare sleeves to promote her 'Wear Nigerian' project.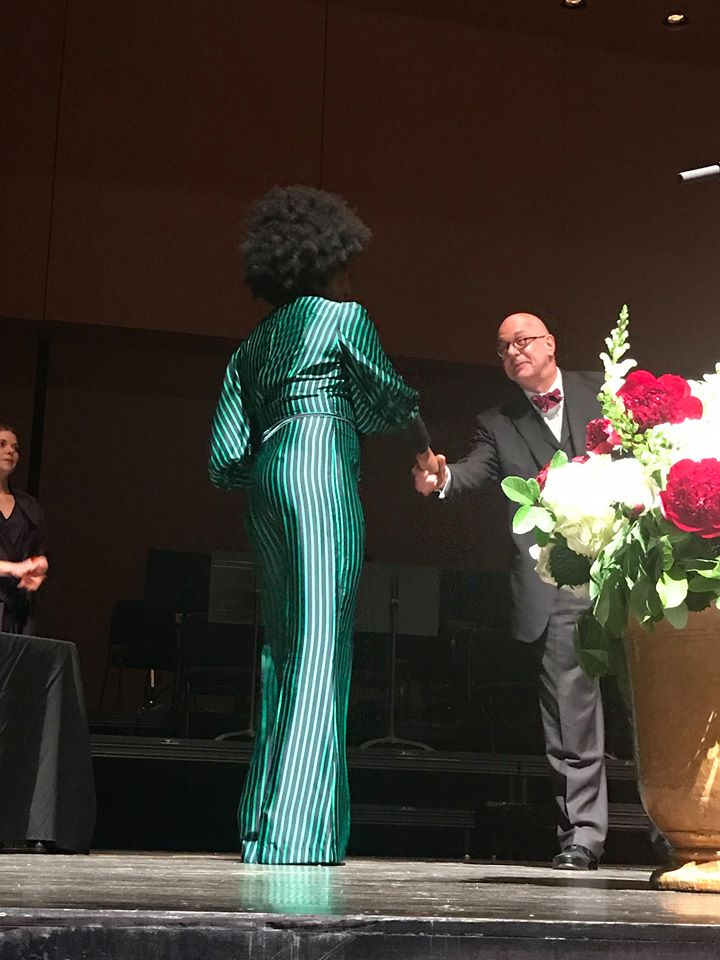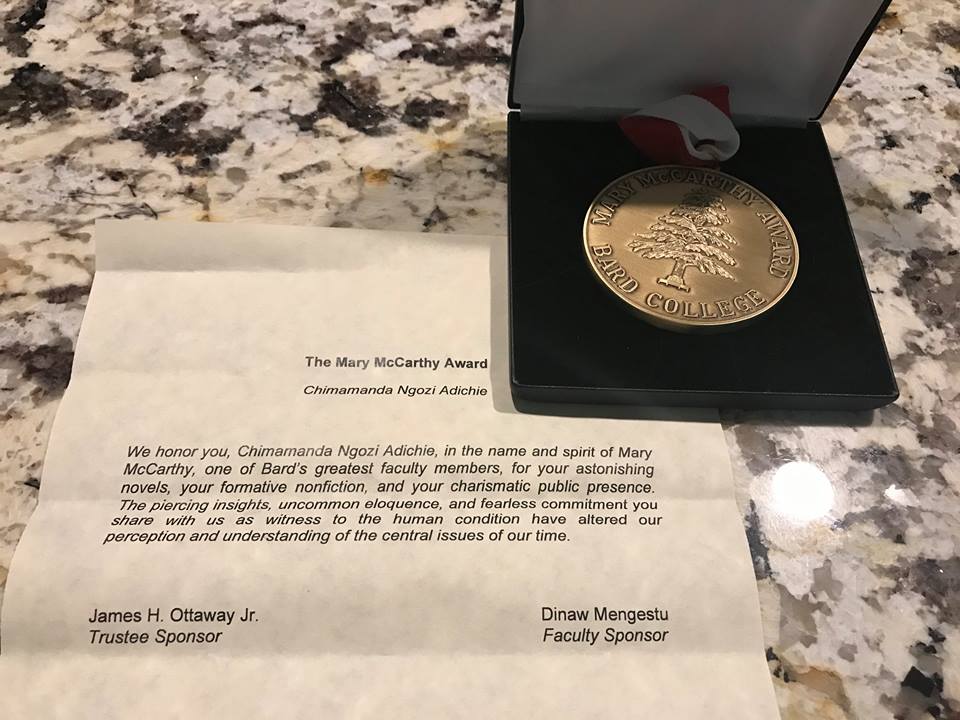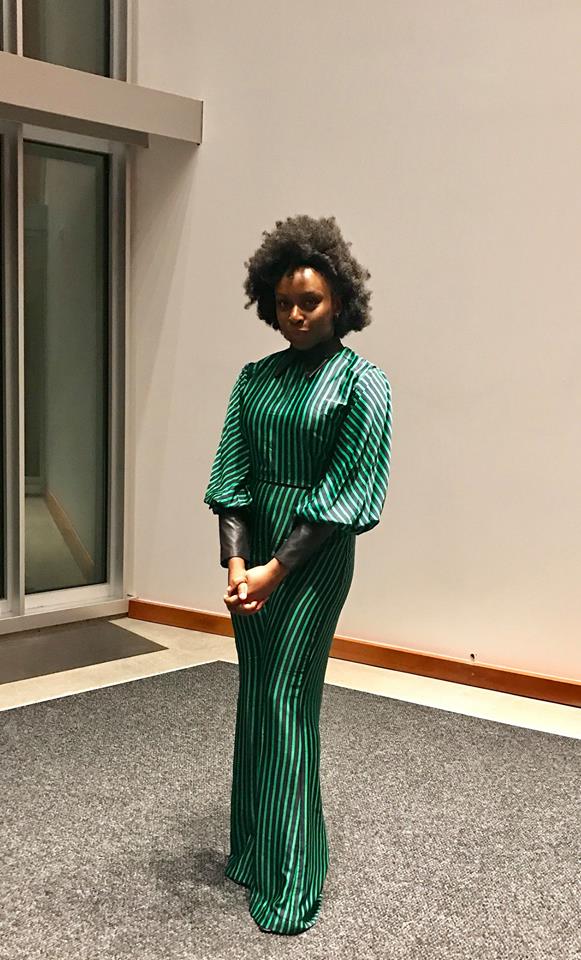 Phote Credit: Facebook – Chimamanda Ngozi Adichie